Snakes a slithering problem for state
Updated: May. 29, 2013 at 8:37 PM HST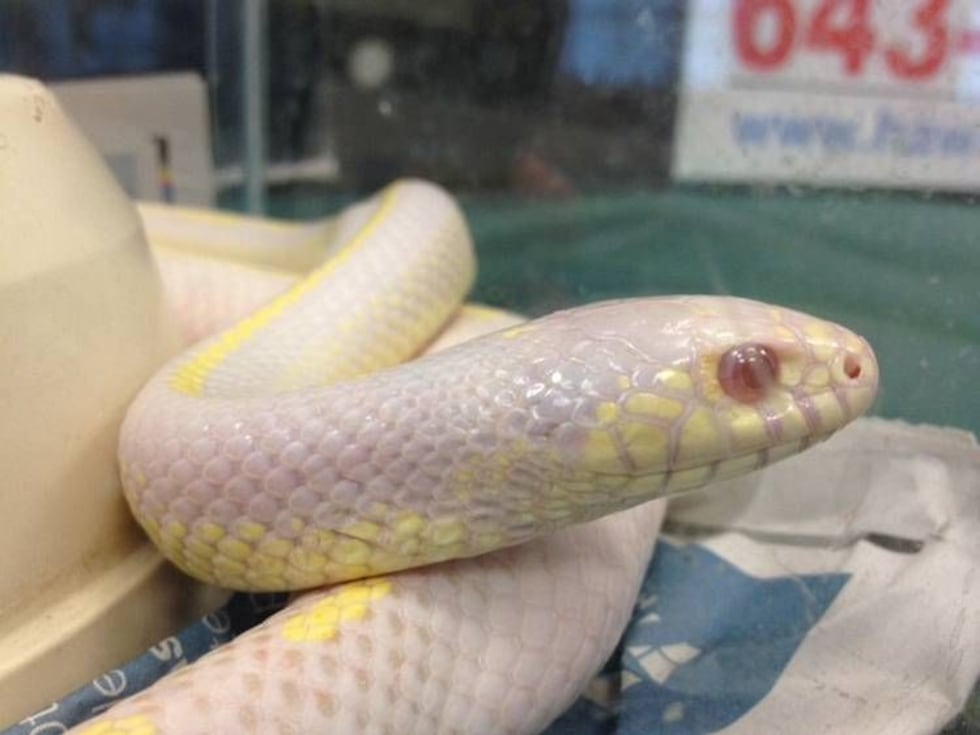 HONOLULU (HawaiiNewsNow) - They arrive in shipping packages, hidden in luggage or sent through the mail. The State Department of Agriculture Quarantine Branch has more snakes in its holding pen than the Honolulu Zoo.
"People bring them into Hawaii. They're so interested in them they smuggle them in," said Keevin Minami, the department's land vertebrate specialist.
Some reptiles accidentally enter as stowaways in cargo and on airplanes. But the black market is most disturbing.
"For those that seek a profit through this illegal pet trade there are consequences," Plant Quarantine Branch Manager Carol Okada said.
A snake owner will be sentenced this summer. Violators could be jailed for up to three years and fined up to $200,000. Even with stiff penalties the crime continues.
Since 2000 the state confiscated and collected about 100 snakes, 13 last year.
Minami said investigating cases is time-consuming and the department is short-staffed, so the state relies on amnesty.
"We rather you turn it in to us than release it into the wild. That's why no questions asked. No penalties involved," he said.
With no natural predators in Hawaii, an escaped snake could wreak havoc on endangered birds and plants. An Ornate Tree Snake was recently found at Hickam.
"They have traits that we really are worried about, especially the last one which is the tree snake, which means it's going to be very hard to find in the wild," Okada said.
One of the biggest snakes inspectors caught was a nine-foot Boa Constrictor. It was large enough to harm a human.
"It was a huge snake. It was very very strong," Minami said.
Okada said her department needs more inspectors and the reinstatement of detection dogs to patrol entry points and intercept snakes, before they disappear into the hands of people who know they're breaking the law.
Copyright 2013 Hawaii News Now. All rights reserved