Tearful tribute in Waikiki for Oregon visitor found dead
Published: May. 22, 2013 at 10:26 PM HST
|
Updated: May. 23, 2013 at 1:43 AM HST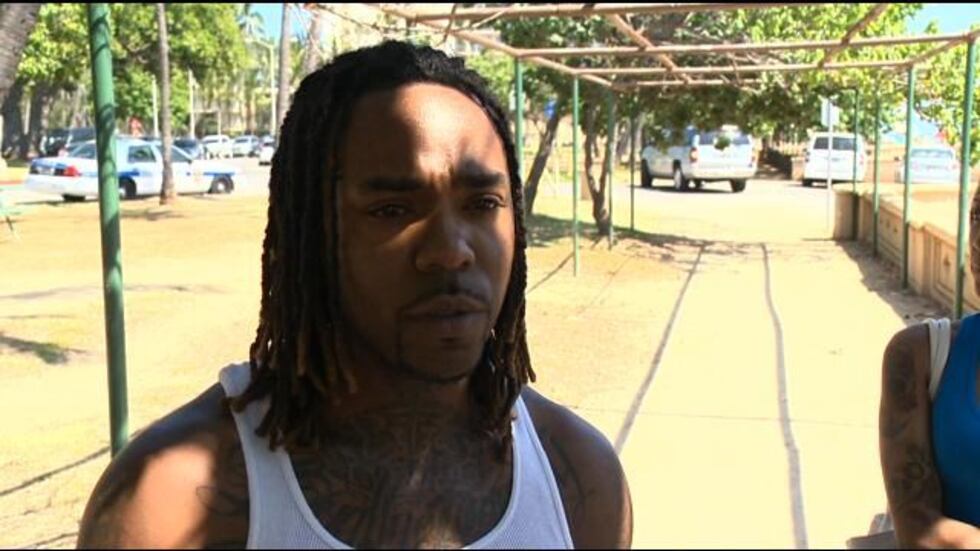 WAIKIKI (HawaiiNewsNow) - WAIKIKI (HawaiiNewsNow) - Friends of Oregon visitor Ivanice "Ivy" Harris, whose body was found along the Waianae Coast, held an emotional tribute for her on Wednesday. They're desperately seeking answers about her mysterious death. They tossed lei into the ocean in Waikiki while thinking about everything they're going to miss.
"Her smile. Her pretty smile. That's the most, her smile," said her boyfriend Mark Miles as he wiped away tears.
Harris was last seen alive outside Kelley O'Neil's in Waikiki on Thursday talking to an unknown man. Police are now looking into surveillance video from the area. A bystander found the 29-year-old's body on Monday near Yokohama Bay.
"Just trying to stay strong, keep her family strong. It's devastating," said Miles.
Police have classified the case as an unattended death while the Medical Examiner's Office determines exactly how she died, but her friends believe she was murdered.
"Nothing else matters. Who killed my friend? Period. That's all that matters at this point, to get her home and find who did it," said friend Jillian Gibides.
Harris worked as an escort, according to her brother. The head of a Hawaii non-profit that works to stop prostitution said Harris' occupation doesn't matter.
"I don't want the public to detract as if because she was in the high-risk profession that she deserved what she got," said Kathryn Xian, executive director of the Pacific Alliance to Stop Slavery (PASS).
Xian said that Hawaii is a hot spot because of all the tourists and military members. Honolulu police arrested 255 people for prostitution in 2011. PASS recently helped to pass four bills relating to prostitution and human trafficking. One that was signed into law makes it harder for patrons to have a solicitation offense wiped off their criminal record.
"They've historically been able to get away with the crime with just a slap on the wrist and an expunged record, and we feel these are the men that really need to be held accountable," Xian said.
For those close to Harris, they're just focused on finding justice. Her family is now raising funds to help bring her body home. A candlelight vigil will be held in Portland on May 23.
Copyright 2013 Hawaii News Now. All rights reserved.