Board of Regents OK's bail out for UH athletic department
Published: May. 16, 2013 at 10:19 PM HST
|
Updated: May. 17, 2013 at 5:42 AM HST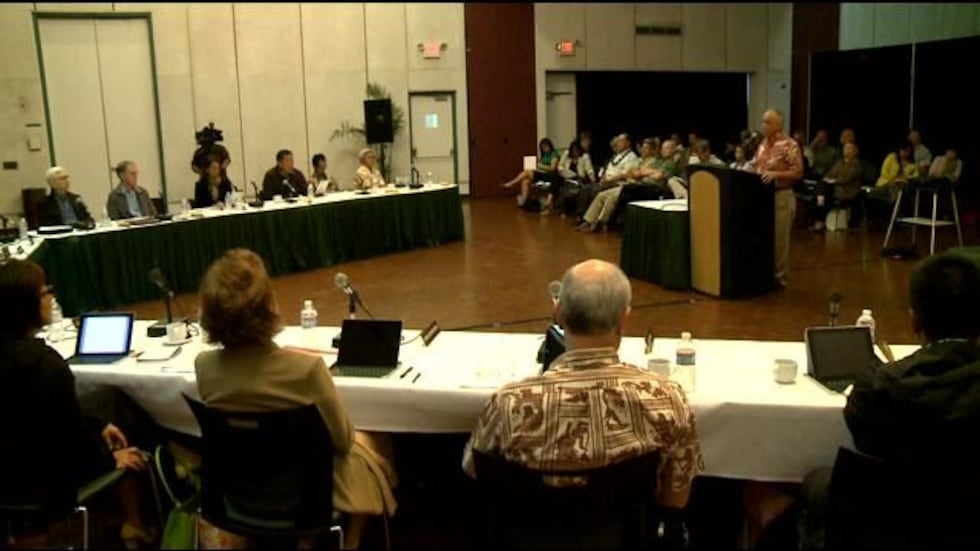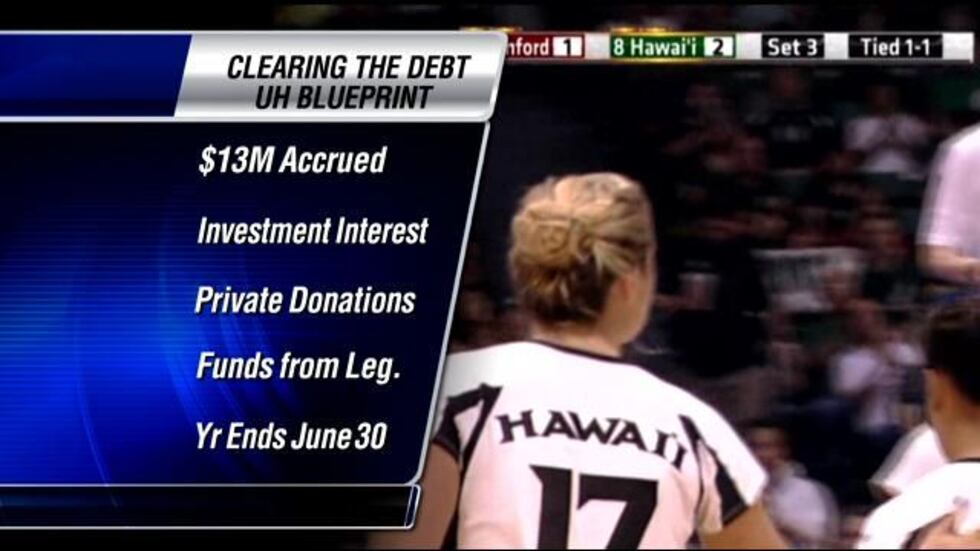 HONOLULU (HawaiiNewsNow) - The University of Hawaii athletic program will have its $13-million dollar accrued deficit absorbed by the Chancellor's office at the end of the fiscal year, June 30, following a unanimous vote by the schools Board of Regents Thursday.

The plan will not require funds from non-athletic entities according to UH Chancellor Tom Apple. Instead, the University will use a combination of interest accrued off the schools investments, private donations and funds allocated by the State Legislature.

UH Athletic Director Ben Jay says the clearing of the departments debt was essential in it moving forward with its mission to get its budget out of the red and into the black.

"I shared with Tom and I shared with the board that I don't want to do anything that affects the rest of the university," Jay said. "We're part of that university and we are one with that university and certainly I don't want to do anything that affects the academic side."

Jay says UH has opened talks with officials at the Aloha Stadium about sharing revenue generated through parking and concessions during football games. Currently, UH only generates funds through ticket sales. Another revenue stream for the University could be found in sales of merchandise sporting its logo. While UH does share some profits from roughly 165 licenses for clothing and use of its logo, it does not reap the reward of much, if any, items sold in stores such as the Rainbowtique.

"We all know that football pays the bills and somewhat basketball too. They're really drawing the revenues to fund the rest of the programs," says Jay.

Apple added that part of the way the department hopes to remain self-sustaining is to win games and, down the road, align its football team with the best conference it possibly can.

"We've been quite clear that we're hoping we'll get into a major conference. So we want to make sure we're competitive and that's really the direction we're traveling in and we have to believe that we can do that."

Apple believes one way to increase win totals is to attract more top-level athletes. So, the B.O.R. approved the ability for the Chancellor's office to assign in-state tuition rates to foreign and out-of state athletes who don't receive a full scholarship.

The Chancellor was also given permission to develop a committee on intercollegiate athletics to oversee the department -- essentially providing a better stream of communication between lower and upper campus.

Copyright 2013 Hawaii News Now. All rights reserved. This material may not be published, broadcast, rewritten or redistributed.