City cracks down on illegal bulky item dumping
Published: May. 1, 2013 at 10:35 PM HST
|
Updated: May. 2, 2013 at 12:11 AM HST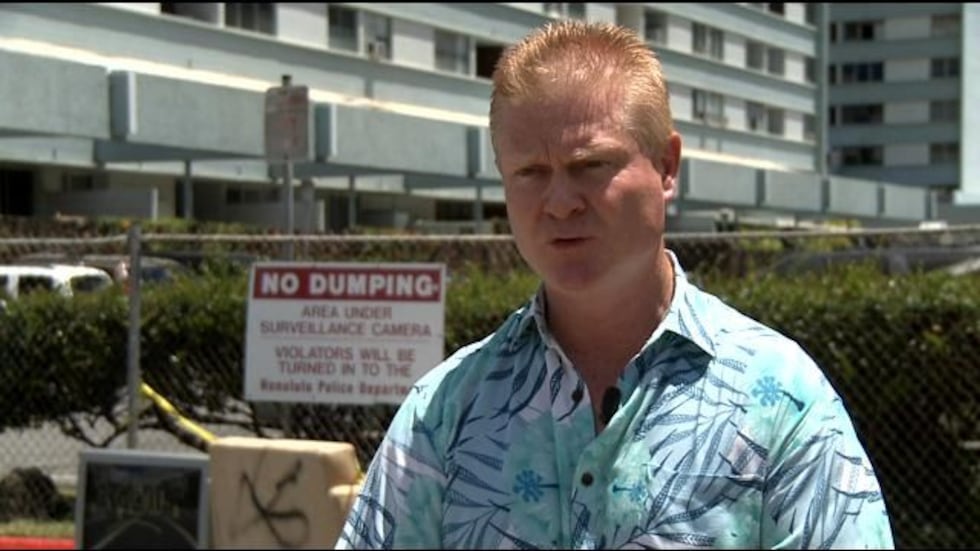 HONOLULU (HawaiiNewsNow) - The city is cracking down on illegal dumping in Oahu neighborhoods. Inspectors can now issue hefty fines for bulky items dumped curbside days or weeks before collection, but some people are concerned about fair enforcement.
Joseph Tabisula takes daily walks around his Aiea neighborhood. It's impossible for him to ignore a growing pile of trash along Kaonohi Street.
"It's an eyesore and got things like the sofas, beds, dressers, stuff like that, TV's," said Tabisula.
Now the city is taking action and stepping up enforcement. Neighborhoods with high-rises are chronic hot spots. The city notified all Association of Apartment Owners (AOAO) on Oahu about the enforcement action. According to the city, bulky items shouldn't be put out before 6 p.m. the day ahead of a scheduled pickup.
"We started a few years back of trying to pick up bulky items monthly, but it seems like we're still getting a lot of illegal dumping, and we're just trying to put some teeth to it and make residents accountable," explained Markus Owens of the Department of Environmental Services.
Inspectors will first confirm that bulky items have been picked up in a neighborhood. Then they'll go back a couple weeks later to see if anything has been illegally dumped curbside.
"If they spot any illegal dumping they will issue a notice of violation to the resident and then they'll have seven days to clear that area of the bulky items or be subject to a $250 fine," said Owens.
"It's a good idea, but it's hard to say. Like this one here (pointing to trash pile), you don't know if it's coming from this property. It could be from anywhere else so that's a problem," Tabisula said.
Owens said inspectors will listen to feedback from property owners and handle citations on a case by case basis.
"Our guys are not going to go out and start slapping a lot of fines down. They're going to make sure they do a thorough job first to make sure that it didn't come from outside the area," explained Owens.
For a second offense, the fine jumps to $500, and keeps rising with each violation. There is an appeals process, but there is a $50 fee to challenge a $250 citation.
Copyright 2013 Hawaii News Now. All rights reserved