EXCLUSIVE: Lucrative pay at Hawaii's unions
Published: May. 1, 2013 at 10:09 PM HST
|
Updated: Oct. 24, 2013 at 6:21 PM HST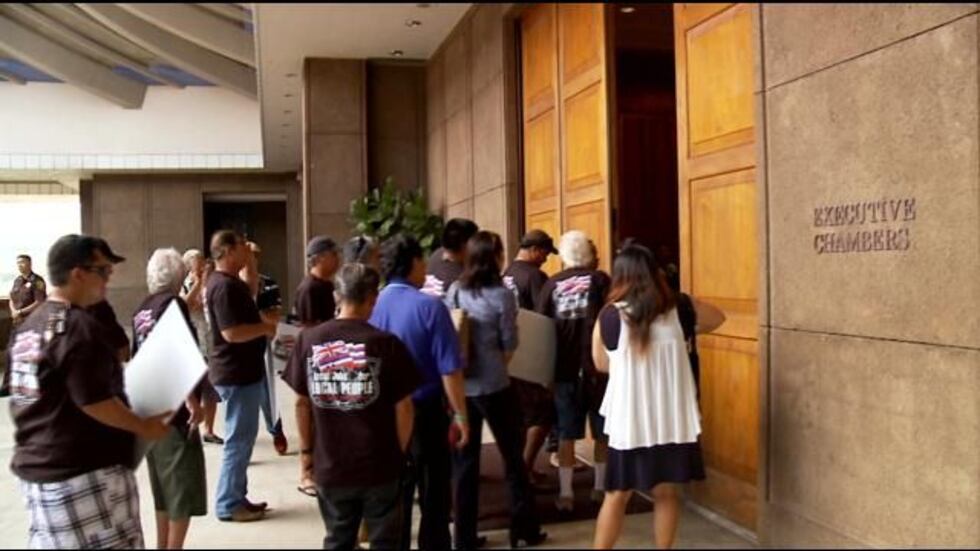 At a time when many of their members are still struggling to find work, the heads of Hawaii's construction unions are taking home fat pay checks.
A Hawaii News Now study of filings with the IRS and the U.S. Labor Department found that many of the top managers at Hawaii's construction unions are among the highest paid in country for similar-sized organizations.
"These are tough economic times. Both union wage earners and nonunion wage earners feel it deeply and its times like these that leaders just need to be accountable to their stakeholders," said Kelii Akina, CEO of the Grassroot Institute of Hawaii.
"Is it deserved, is it justified, is it earned?"
Here's what the study shows:
-- The top paid labor executive in Hawaii is George Paris of the Iron Workers Stabilization Fund. Paris earns more than $400,000 a year to head a fund that covers fewer than 900 active members;
-- He is followed by the Painter Union's Lynn Kinney. Kinney, who retired at the end of last year from the 2,000-member union, earned more than $281,000 in 2012;
-- Ron Taketa of the Hawaii Carpenter's Union earned about $270,000 last year. His pay is up about 22 percent after he took on additional duties due to a restructuring at the 5,800-member union.
Currently, the statewide unemployment rate is about 5.2 percent but the jobless rate for the construction sector ranges between 12 and 13 percent. In some building trades, the unemployment rate is even higher.
Executive pay experts say the compensation packages are among the top 25 percent nationwide when it comes to unions with similar revenues.
"The executives in labor unions appear to be higher than you expect for the size of their union," said Linda Lampkin, research director of the Washington, D.C.-based ERI Economic Research Institute.
By contrast,  the heads Hawaii's larger public worker and hotel unions earns tens of thousands of dollar less to run unions that are many times bigger.
Top managers at government employee union earn between $150,000 and $170,000 a year, which is less than what their counterparts on the Mainland earn, according to research by ERI.
Eric Gill, financial secretary at the 10,000-member Local 5 union, earned about $85,000 last year.
The construction unions say their compensation is performance-based and is just a fraction of what the average CEO in Hawaii makes.
But many observers say that is still four to six times what the typical rank-and-file member earns and these members are the ones who eventually have the final say on executive pay.
Copyright 2013 Hawaii News Now. All rights reserved.