Bill allows construction without completed archaeological survey
Published: Apr. 22, 2013 at 9:24 PM HST
|
Updated: Apr. 23, 2013 at 5:09 PM HST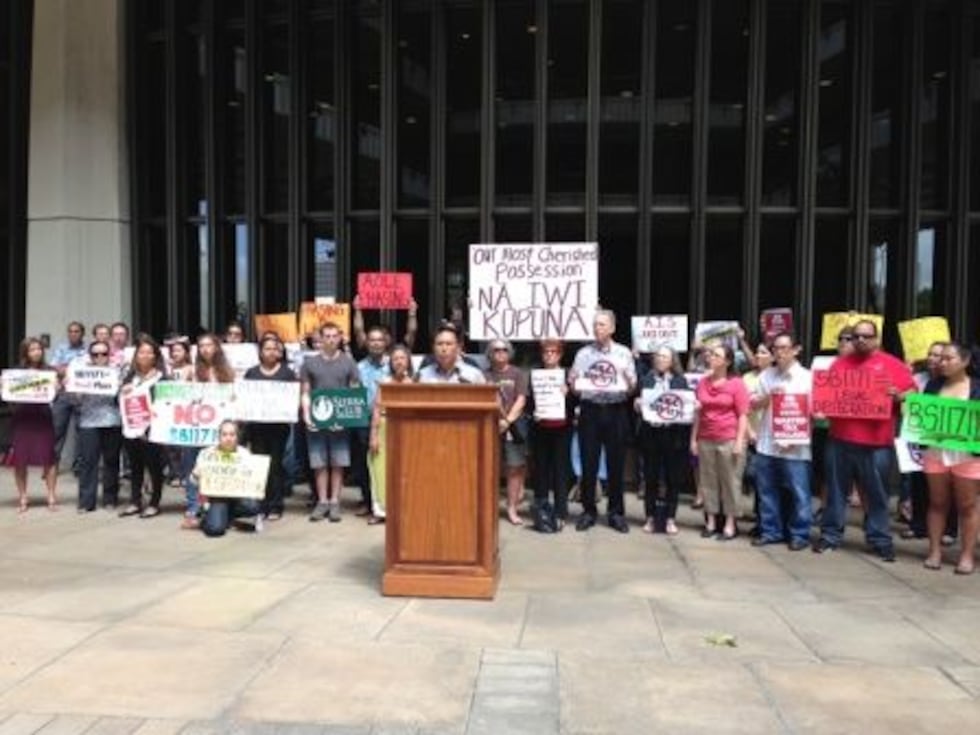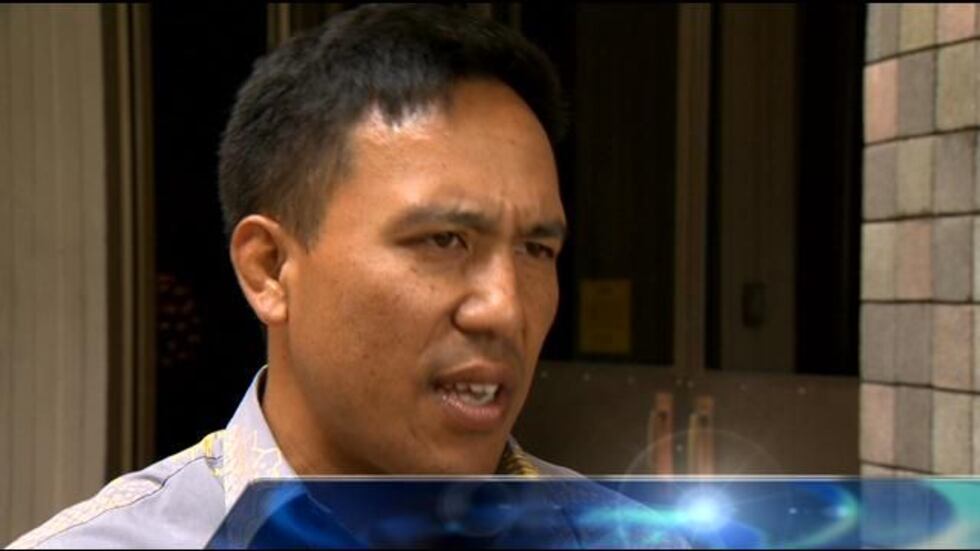 HONOLULU (HawaiiNewsNow) - Lawmakers are considering a proposal that would effectively change the way developments are planned throughout the state, by no longer requiring developers to complete archaeological studies for the entirety of a project prior to beginning construction.
"It would have the effect of destroying burials and cultural sites.  When you don't plan to avoid them—the road will run right through them," explained Ty Kawika Tengan, Chair of Naki'ikeaho, an organization of Native Hawaiians dedicated to ensuring the integrity of Hawaii's ancestral places.
Officials say Senate Bill 1171 is a direct response to the Hawaii Supreme Court ruling last August, which found state and city officials shouldn't have proceeded with construction on Honolulu's rail transit project without conducting an archaeological study of the entire 20-mile route.  SB 1171 would change that.
Currently, whether it's state-run or a private project, before a developer can start construction they have to conduct archeological inventory studies (AIS).
"The idea of the AIS is you plan ahead for the entire route of a road or a rail – and you'll be able to avoid them.  You'll be able to protect the integrity of these sites and of these iwi – these bones," described Tengan, who is also a University of Hawaii at Manoa Professor of ethnic studies and anthropology.  "Unfortunately, this would be prevented if SB 1171 became law—so all of our ancestral sites and places are under severe threat."
SB 1171 will allow construction to begin without completing AIS for the whole project – instead, allowing for it do be done in phases.
"The reality is a lot of times we don't have the entire allotment of funds necessary to do   a project—so are we going to keep a project hostage and impact people's ability for a better road, for a better harbor – rather than bites and pieces?" said Senator Glenn Wakai, who supports SB 1171.  "If we don't clarify the law – then all sorts of public improvement projects are in jeopardy of not getting funded, or never being completed, or never being started."
"SB 1171 relates to phasing of projects and when the invasive archaeological survey is done, not if it is done," explained Hawaii State Department of Transportation spokesperson Caroline Sluyter in an email.
But opponents say it circumvents historic preservation, and allows for poor planning practices that could cost more in the long run.
"We believe that it allows for irresponsible development.  We are not, of course, opposed to development in general – we're in favor of thoughtful, very well-planned out development that takes into consideration the existence of sacred sites and iwi kupuna – which are very important to our Native Hawaiian beneficiaries," said Breann Nu'uhiwa, the Chief Advocate of the Office of Hawaiian Affairs.
Senator Wakai insists the bill is necessary for progress, and disputes claims it will jeopardize Hawaii's significant cultural sites.
"If at Phase Z of a project, there's found to be some type of cultural or burial site in the way – that will come to a complete stop.  We're not saying that there's any exemptions from the law—just that we will get to that point when it's proper and the funds are available for that project.  So nothing is going to get bull-dozed—the sky is not falling here," explained Senator Wakai.
The Hawaii State Department of Transportation Director Glenn Okimoto issued the following statement in support of SB 1171:
"The state DOT understands and supports the need and importance of preserving the historic and cultural heritage of Hawaii.
To help explain why SB 1171 is important to us and others in the state, first we need to explain the process that state DOT goes through for major highway projects.
When a major project is conceived, first a long range plan is determined.  For example, the need for the Lahaina Bypass on Maui was identified about 30 years ago.  The community along with government agencies realized the need for an alternate route to the one existing highway on the west side of the island, Honoapiilani Highway.  It is important to have an alternate route on the island not only for traffic mitigation but also for public safety in the event of natural disasters such as a tsunami, hurricane, or wildfire.  Phase I of the Lahaina Bypass just recently opened.
Once a long range plan is formed, a potential corridor is determined.  At this time a complete Environmental Impact Statement (EIS) takes place.  The EIS is performed along the entire potential corridor and involves, among many other factors, a non-invasive cultural and archeological inventory survey.   Typically a highway EIS for the corridor would include several alignment options and several project phases.  The phases are sections of the potential routes and can be used independently whether or not all the other phases are built.  The EIS also includes public information meetings and solicits public comments on the project which are then taken into consideration.  The EIS process takes approximately two to four years and does include a cultural and archeological survey. Performing the more extensive and invasive Archeological Inventory Survey (AIS) would add another two to four years, depending on funding, to the process and would create more disruptions to the area than necessary  as the exact alignment is not yet determined.
Because many state highway projects are lengthy and very expensive, a project usually has phases which when built, can be used independently without the rest of the project or phases.  What this means is that each phase by itself is a useful corridor.  Taking the Lahaina Bypass as an example once again, the DOT recently opened the first phase of the bypass from Keawe Street to Lahainaluna Road.  This phase is currently being used, while additional phases are still under construction.
If funding for future phases were not available, the project phase which has been completed still has value to the community. Without allowing phasing, Phase 1 of the Lahaina bypass would still be a dream.
Other problems for completing the more invasive Archeological Inventory Survey along all the potential route include 1) more disruptions of earth because typically three to four potential alignments exist during the EIS phase, 2) excessive cost because the best route or path has not yet been chosen, and 3) construction delays due to the extensive AIS which extends to future phases that may never be funded or that may change over time.
This bill makes Hawaii's historic preservation law consistent with the federal historic preservation law and minimizes duplication when projects involve both state and federal reviews."
SB 1171 has been referred to conference committee and will be heard by 5 Senators and 5 Representatives later this week.  Their decision will determine whether it heads to the House and Senate floors for a final vote.
Follow Mileka Lincoln on Facebook: facebook.com/MilekaLincoln.HNN or on Twitter: twitter.com/MilekaLincoln
Copyright 2013 Hawaii News Now. All rights reserved.