Survey says more Oahu homeless mentally ill
Published: Apr. 22, 2013 at 7:56 PM HST
|
Updated: Apr. 22, 2013 at 8:42 PM HST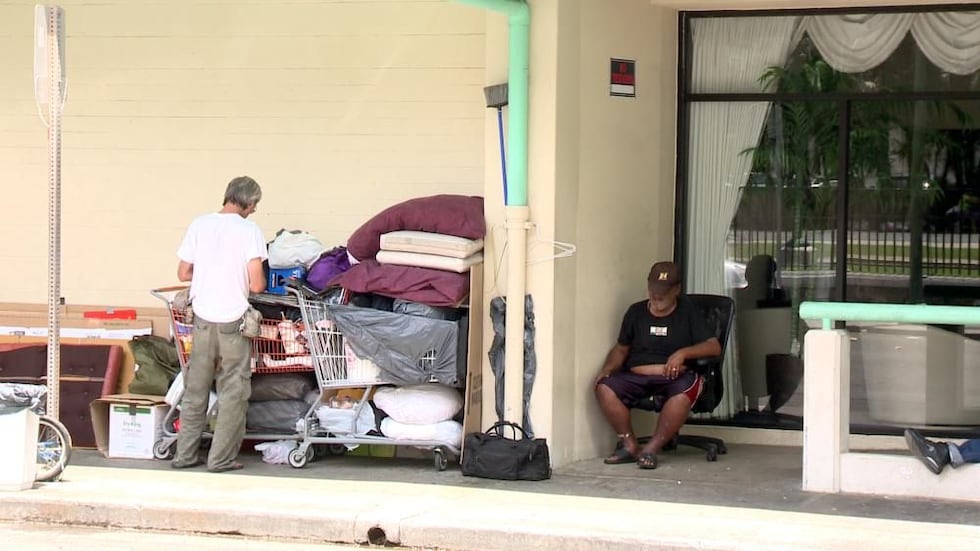 HONOLULU (HawaiiNewsNow) - The Institute for Human Services said its latest survey of homeless people on Oahu's North Shore and in the city shows 60 percent of them suffer from some form of mental illness.
IHS Director of Development Marc Alexander said that's ten percent more than last year.
"Many of those that we see that are chronically homeless, maybe defecating on themselves with rodents nearby, they are in a very severe state of mental illness," he said.
Some deny it or don't know it, a condition called anosognosia. IHS based its survey findings on face-to-face contact with hundreds of homeless.
"Usually in the conversation they will reveal that they are mentally ill," Alexander said. "There are signs that validate that."
The numbers give new impetus to Senate Bill 310. It calls for assisted community treatment for severely mentally ill homeless who don't take their medication or follow treatment regimens.
IHS executive director Connie Mitchell said the bill allows authorities to appeal to a judge.
"Look at the evidence of what happens when the person is not on medication, and what happens when they are, and decide that it's mandated by the court for them to continue taking medication or being treated," she said.
Until they are regulated they could be monitored in a psychiatric facility or hospital. Proponents of court ordered treatment said it works in other cities. The homeless aren't as likely to be rushed to the hospital or arrested.
"What we really want to do is to help them have a real life, to be able to have the ability to really make real choices about their life," Mitchell said.
"Those who are mentally ill, especially as they become more severely mentally ill, they really need our help. They cannot help themselves," Alexander said.
The state Department of Health said it supports the intent of the bill but wants to make sure it would be implemented correctly.
IHS said its new numbers support its stance that something needs to be done now.
Copyright 2013 Hawaii News Now. All rights reserved