Hawaii senators seek release of Roger Christie
Published: Mar. 22, 2013 at 1:17 PM HST
|
Updated: Mar. 22, 2013 at 9:23 PM HST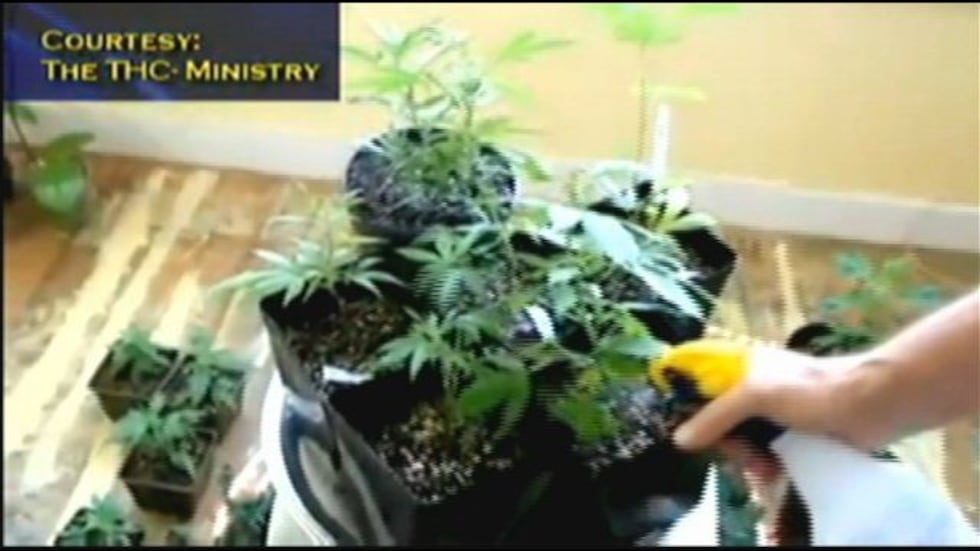 HONOLULU (HawaiiNewsNow) - The so-called "pot preacher" of Hilo has been locked up in federal prison awaiting trial for nearly three years, but he may have better luck getting bail with help from some of the state's lawmakers.
Roger Christie was arrested in July 2010 and accused of growing, selling and owning more than 100 marijuana plants – a federal crime.  He was initially denied bail, and several requests for bond since then have also failed, but the Hawaii Senate Committee on Public Safety has just approved two resolutions urging federal prosecutors to release him until his trial.
Senate Concurrent Resolution 75 was drafted by Senator Russell Ruderman of Hawai'i Island, who is concerned Christie's civil liberties are being trampled.
"I believe it's a violation of our Constitution.  I also think it's kind of an absurdity because we release much more dangerous criminals on bail all the time," said Senator Ruderman.  "Roger Christie doesn't pose any danger to the community which anyone who's ever met him knows for sure."
Daniel Susott has been Christie's friend for more than 20 years. According to Susott, Christie has been denied bail because federal prosecutors say he's a "danger to the community".  But Susott says 13 co-defendants, who were also arrested at the same time have all been allowed to post bond.
"It's such a crime.  His mother died – his elderly mother died while he was in prison. He wasn't able to go to spend time with her," described Dr. Susott.  "He hasn't been able to spend time with his bride Sister Share Christie—it's cruel and unusual punishment."
According to Christie's indictment, he was growing and distributing marijuana through T-H-C Ministry, or the Hawai'i Cannabis Ministry, in Hilo. Susott says the pot was provided as sacrament.
"Reverend Roger Christie is a hero, and unfortunately, the federal persecution has made him almost a martyr and I hope that since the world is moving toward decriminalization of cannabis – I hope that Hawaii can stand up for the rights of it's citizens against the feds and make this right," said Dr. Susott.
Senator Ruderman, who has personally known Christie for more than two decades, says Christie – like everyone else – should be treated innocent until proven guilty.
"I feel quite certain that if he's released, he will not flee and he will not violate the law again -- he'll be very happy to be out in the light of day," said Senator Ruderman.  "I think it would be a good thing to have him released pending trial and then let justice take it's course."
Hawai'i News Now reached out to the lead prosecutor on this case for comment, but did not hear back from him.
After several delays, Christie's current trial date is set for this July. If Christie is convicted, he could face up to 40 years in prison on each charge.
Follow Mileka Lincoln on Facebook: facebook.com/MilekaLincoln.HNN or on Twitter: twitter.com/MilekaLincoln
Copyright 2013 Hawaii News Now. All rights reserved.