Hawaii teachers talk strike
Published: Feb. 4, 2013 at 10:50 PM HST
|
Updated: Feb. 5, 2013 at 1:45 AM HST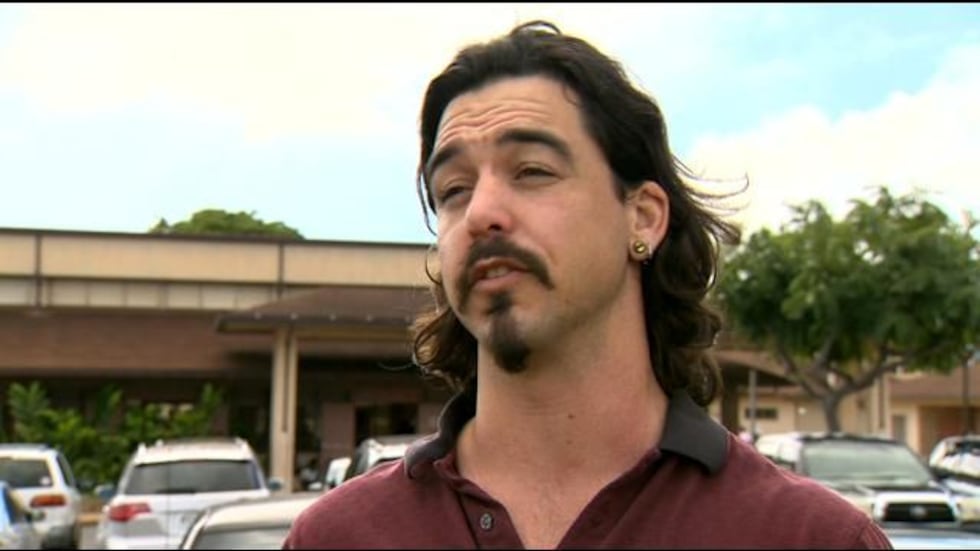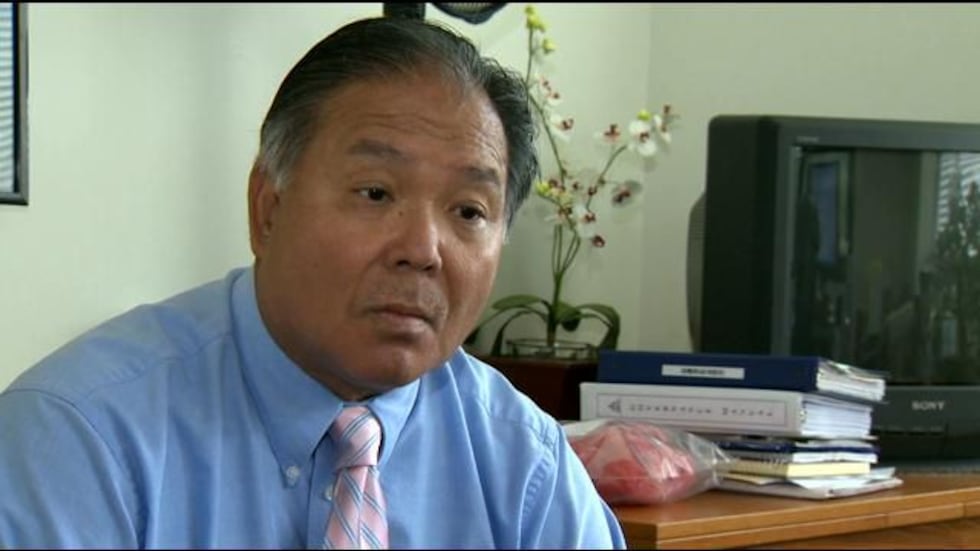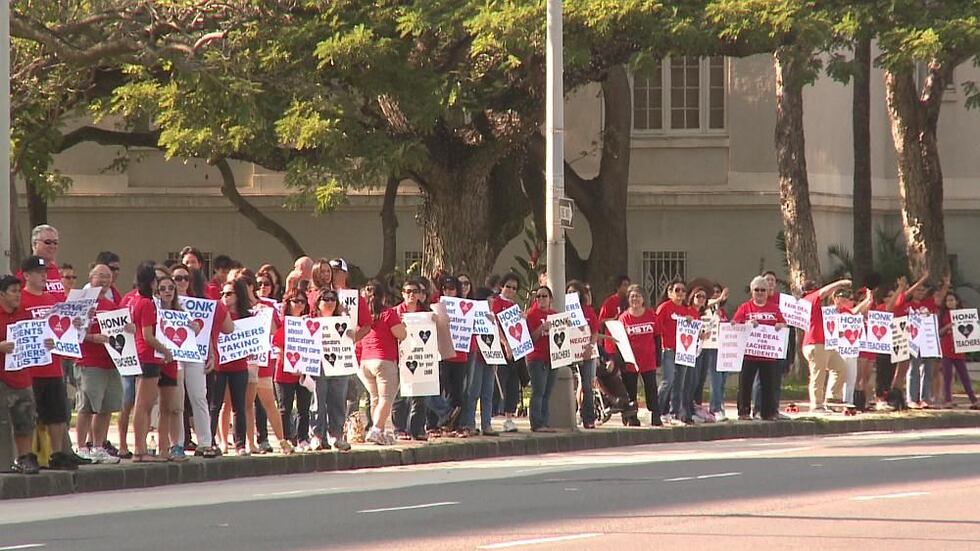 HONOLULU (HawaiiNewsNow) - At a rally at the state Capitol last week, 1,000 public school teachers wore red.
On Monday, some told us they're seeing red over the drawn out negotiations for a new contract, and the word "strike" is being tossed out more often.
"We don't want to strike, but we're starting to become more and more prepared to do that, if that's what it takes to show that we're serious," teacher Doug Robertson said.
Two weeks ago the state rejected the teachers union offer of four percent raises for the next four years the proposal also called for restoring five percent cuts the state imposed two years ago.
Third-grade teacher Alayna Maldonado said she is ready to walk a picket line.
"For future teachers, I want to help demand more respect for our profession," she said.
The Hawaii State Teachers Association is mulling over the state's latest proposal that includes details on a teacher evaluation pilot program.
Union president Wil Okabe said the sides are moving closer.
"Right now it is actually premature to talk about a strike," he said. "I believe that it will hinder our negotiation process."
In 2001 a teachers strike lasted 20 days.  HSTA and the state settled after a federal judge threatened to intervene.  Schools cut back on field trips and other extra activities to make up for lost classroom time Robertson hopes history doesn't repeat itself.
"The longer we go without a contract. and the longer the governor negotiates in the media, the angrier we get," he said.  "We have members that would want to move in that direction," Okabe said. "But it's our responsibility at HSTA to make sure and ensure that we do everything that we can to get a fair contract, before we result in that situation."
Standing in the way of a teachers strike is a ruling by the state Labor Board on an appeal of the state's imposed pay cuts.
However, once that's in, unless a deal is struck, a strike becomes a real possibility.
Copyright 2013 Hawaii News Now. All rights reserved.