Some HFD defibrillators fail, even after recalled devices are replaced
Published: Feb. 4, 2013 at 9:39 PM HST
|
Updated: Feb. 14, 2013 at 6:08 PM HST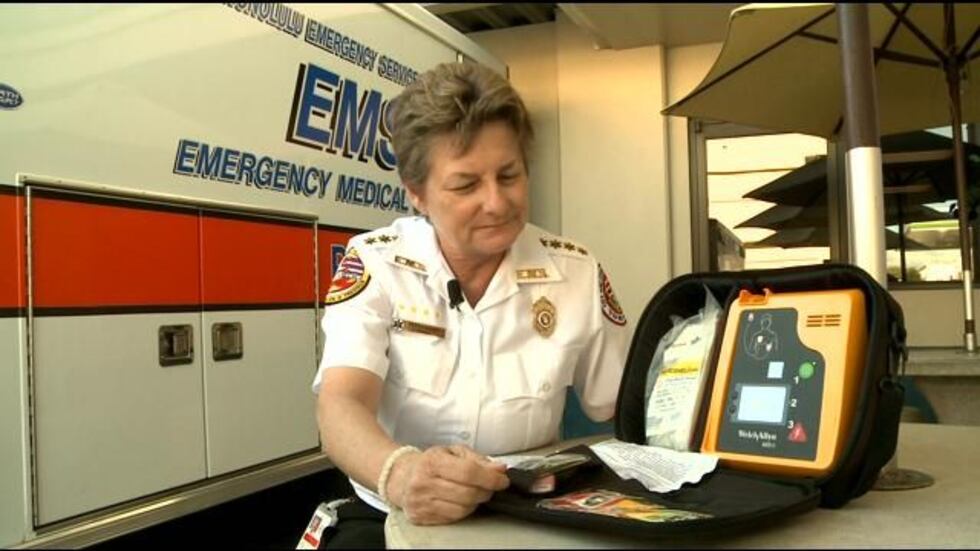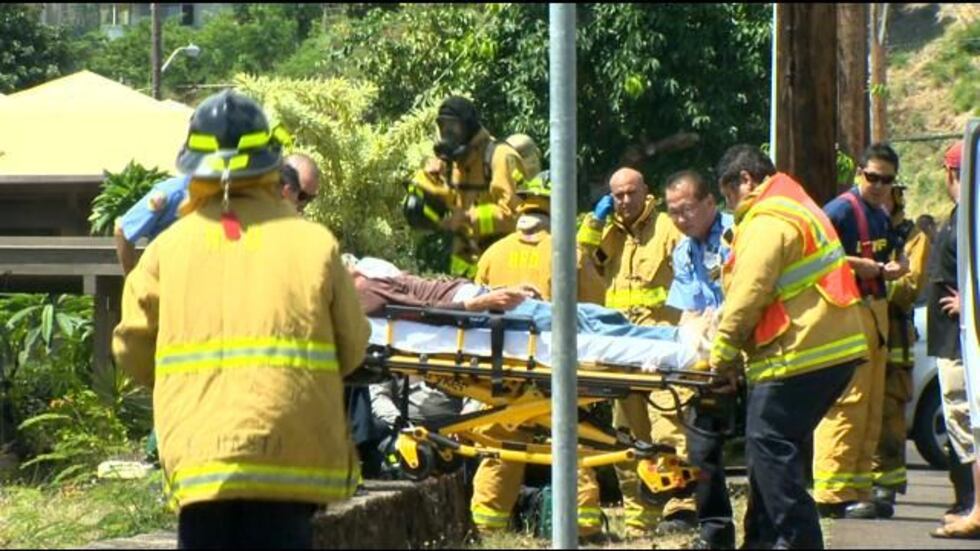 HONOLULU (HawaiiNewsNow) - Special life-saving equipment on all of the Honolulu Fire Department's trucks has failed in recent years and been the subject of a manufacturer's recall.
Honolulu firefighters co-respond with city paramedics to every critical medical emergency called in to 911.
Most of the time, firefighters arrive before paramedics, since there are 43 fire stations on Oahu, about double the number of ambulance stations.
Every city fire truck carries an "automated external defibrillator" kit, known as an AED, which administers an electric shock to save the life of a patient whose heart has stopped beating.
But the Cardiac Science brand of defibrillators HFD uses suffered failures nationwide and the department said its machines malfunctioned while on emergency calls five times in the last six years, sometimes shutting down and failing to shock patients.
In a written statement, the fire department said: "During each event, HFD firefighters followed medical protocols and continued to administer CPR and then worked under the direction of EMS paramedics to care for the patient." In each case, HFD said it immediately removed the faulty AED unit from service and replaced it with a backup.
Nancy Sandy, vice president of marketing at Cardiac Science, said, "Every device that HFD returned to us was evaluated by Cardiac Science engineers and found to perform as designed."
The fire department claimed the AED problems did not cause any deaths, but HFD did not tell Hawaii News Now how many of those five patients died.
Memos reviewed by Hawaii News Now show at least two of those patients died after separate AED failures last April.
The fire department statement said its medical director, Dr. Craig Thomas, reviewed each case and found "problems with the HFD AED did not affect the patient's outcome."
Fire officials said in November of 2009, Cardiac Science and the US Food and Drug Administration notified them that manufacturer Cardiac Science was recalling and replacing the AEDs on Honolulu's city fire trucks, and 280,000 other AEDs around the country, because they failed to deliver shocks, among other problems.
A fire department spokesman said the manufacturer replaced the recalled AEDs at no cost to city taxpayers, but the city received new models of the same brand that's continued to have problems and a nationwide recall.
"Although the AED devices were the same make and model, they were manufactured using the most current configurations which addressed potential failure modes. Any devices leaving the factory after a recall include the most recent improvements," said Sandy, the representative of Cardiac Science.
"We have more than 400,000 AEDs currently being used by leading healthcare providers, first responders and in public access settings throughout the world.  These products have helped save the lives of hundreds of thousands over the years," Sandy added.
HFD said the department notified both the FDA as soon as possible and the manufacturer "immediately" after each incident, but the paper trail Hawaii News Now found showed otherwise.
Internal memos show Thomas, the fire department's medical director, said in early May that lawyers at the city's Corporation Counsel's office resisted efforts to notify both the manufacturer and the FDA of the two failures last April 8 and 19.
On April 27, a firefighter assigned to handle the AEDs wrote: "Per Corp Counsel, there are no current plans for diagnosis (cardiac science),"  [Meaning sending the machines to cardiac science to diagnose what went wrong].
"... The medical section has been instructed to retain/secure equipment and no current need to notify the FDA for both incidents," the firefighter's memo said.
Paramedics who work in a different department -- Emergency Services -- have AEDs made by another manufacturer in every non-ambulance EMS staff vehicle.
"This piece of equipment can be used by anybody.  It doesn't even have to be a medical professional.  It can be used by a person on the street," said Patty Dukes, chief of the city's Emergency Medical Services division.
Dukes said EMS officials haven't had any AED failures with their equipment since they haven't ever used them, because they're in vehicles used by administrative staff.
"No, I don't think we've ever had a chance to use it.  It's like an insurance policy, you know?  You've got it, and nothing happens," Dukes said.
But inside city ambulances, paramedics have a much more sophisticated piece of life-saving equipment: a Medtronic-brand "life pack" that monitors a patient's heart rate, blood pressure, and can also shock a patient, if needed.
And city ambulances carry not one but two of the life packs.
"Primarily one for a backup, should one have some sort of malfunction, whether it's the batteries died, whether it's the cables are wrong or not working, and also, for the most part, really, the fact that not always do we have one patient," Dukes said.
At a meeting of the state health department's EMS advisory committee on Jan.23, a fire department representative was asked about HFD's effort to purchase new AEDs.
"Have you guys replaced your defibrillators?" asked Dr. Jim Ireland, the former director of the city's Emergency Services Department.
"Not that I know of," answered Firefighter Chris Cabasa. "We still have the ones that we have and I guess the purchasing process is still going through, so I'm not sure what's going on."
"But you're in the process of replacing them?" asked Dr. David Moore, a longtime emergency department doctor and administrator who chairs the committee.
"Yup," Cabasa said.
At the end of last year, the city began asking for bids from companies to replace the AEDs on its fire trucks.
"I'm encouraged to hear that they are replacing them if they think there's a problem with them, that's the right thing to do, obviously," Moore said.
The city's notice to companies interested in bidding on the AED contract required sealed bids to be turned in by Dec. 20, 2012.
The city's technical and performance requirements listed three pre-approved manufacturers: Medtronic, Zoll and Phillips.  Cardiac Science, the company whose gear resulted in national recalls and gave HFD problems as well, was not on Honolulu's list of re-approved manufacturers.
The requirements included a sentence that said, "The AED unit shall be designed so that once activated it avoids accidental shutdown during operation."
"Every single AED company has had recalls, including those that are being considered for the city's next AED contract," said Sandy of Cardiac Science.
Depending on how long the city's procurement process takes, it could be months before a new contractor is selected and the problem-plagued AEDs in HFD trucks are replaced by machines from another company.
Copyright 2013 Hawaii News Now. All rights reserved.