Bill to legalize marijuana introduced in legislature
Updated: Jan. 18, 2013 at 10:58 PM HST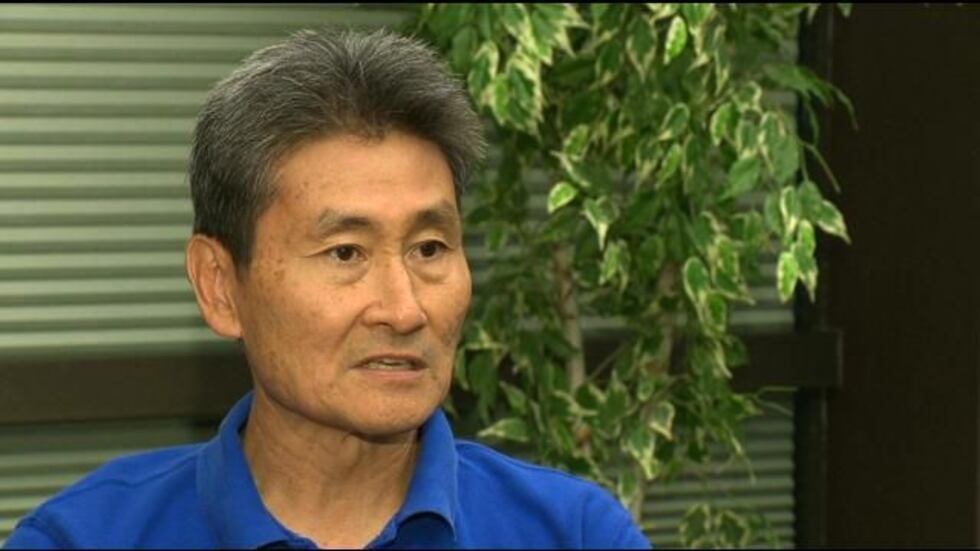 HONOLULU (HawaiiNewsNow) - Hawaii could join Colorado and Washington as states that have legalized the use of marijuana by adults, under a measure introduced Friday by state House Speaker Joe Souki.
House Bill 150, also known as the Personal Use of Marijuana Act, would allow adults 21 years of age and older to possess up to an ounce of marijuana and to cultivate a limited number of marijuana plants in a secure and locked location. It also would allow for licensed and regulated marijuana retail stores, as well as licensed facilities to cultivate, manufacture and test marijuana.
Proponents of the measure say it would mean more revenue for the state, and save money. "If we legalize it, as Speaker Souki's bill would do, you would save another three million dollars in law enforcement costs. And if you taxed and regulated it, it could be eleven million dollars or even more in tax revenues," said Pamela Lichty of the Drug Policy Action Group of Hawaii.
The legislation is based on a measure approved by voters last November in Colorado, which legalized marijuana for adults. Washington state voters also approved legalizing pot and establishing systems in which marijuana is regulated and taxed similarly to alcohol.
It also followed a recent poll that showed a majority of Hawaii residents now favor legalizing, regulating and taxing marijuana. "People don't think people should go to jail for it. They don't think it's that serious, or that it should be a crime, and on the other hand there's revenues to be realized, so I think that it's time to talk about it," said Lichty.
"If you're talking about regulating like alcohol, you're I think recognizing the reality that people use, that people will continue to use it, but you're taking it out of the hands of the criminal actors," she added.
Opponents said it would still have a social cost. "We know that marijuana has, or can cause physical and psychological harm, but it's often downplayed," said Alan Shinn, executive director of the Coalition for a Drug-Free Hawaii. He said that supporters often say, "'Oh, it's a harmless, organic weed, it's not going to hurt you. Come on, everybody uses it.' It's really not true."
The Honolulu Police Department has said that it is against the legalization, decriminalization and medicinal use of marijuana.
The measure does say that smoking pot in public, driving under the influence of marijuana, and use of marijuana by people under 21 would still be illegal. But youths would still be susceptible, said opponents.
"You might have older siblings in the house, uncles, aunties -- and they're going to become the drug dealers for our youth. And I think we don't want that," said Shinn.
Shinn also noted that the federal government could still reverse any local legislation. "The federal government has not come out with its opinion about legalization in Colorado or Washington, so right now, even if this bill was to pass, the federal government could close down these retail stores I think that are mentioned in the bill," he said.
Shinn also said smoking pot could still cost you a job. "For certain jobs, drug testing. So if you party on the weekend with pakalolo and you go in for your job interview and you test positive, you're not getting that job."
Both sides said the bill does open the conversation on the issue. "I think this shows a recognition that the time has really come to really discuss this in a serious manner, and no more jokes, and to see what benefits the state could realize from a sensible measure like this," said Lichty.
The Marijuana Policy Project, a marijuana policy reform organization based in Washington, D.C., said similar proposals are expected to be introduced this year by lawmakers in Maine, Massachusetts, New Hampshire, Rhode Island and Vermont.
Opponents and supporters also expect more bills on marijuana legalization or decriminalization to be introduced this year in the Hawaii legislature.
Related story: Hawaii residents support legalizing marijuana, survey finds
Copyright 2013 Hawaii News Now. All rights reserved.