Leadership vote in state House highlights opening day
Updated: Jan. 16, 2013 at 9:47 PM HST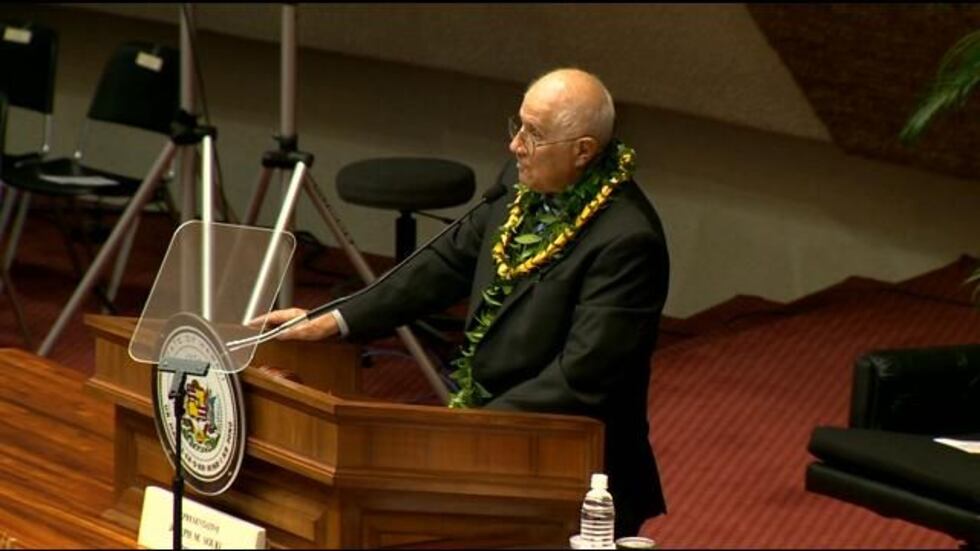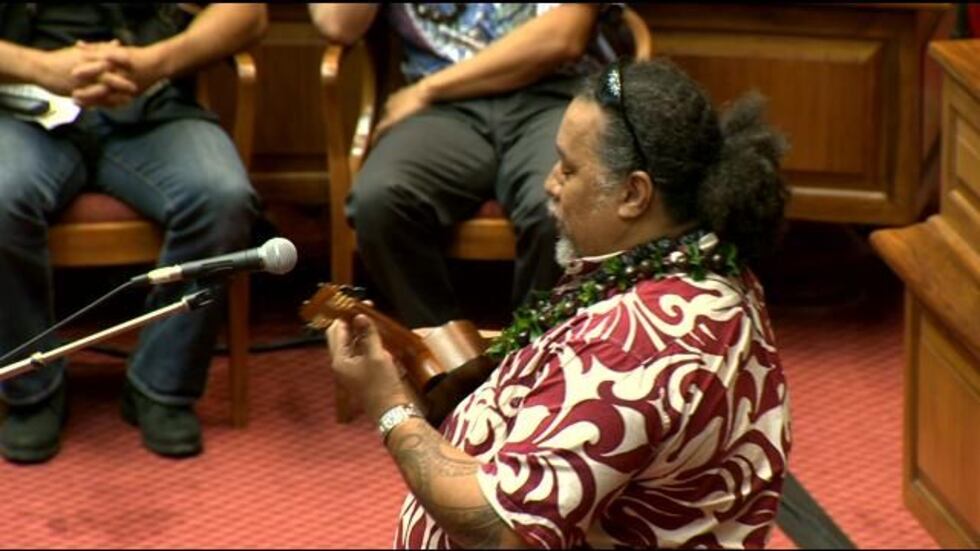 HONOLULU (HawaiiNewsNow) - Joseph Souki officially took over as state House speaker, succeeding Calvin Say. But supporters of the outgoing leader voiced discontent at Say's seat assignment.
"Speaker Say, who we support, is all the way in the corner by himself, not next to any of us," said Rep. Sharon Har (D-Royal Kunia, Makakilo, Kapolei).
Har said Say was put in the back of the room out of revenge and punishment. Souki's backers disagreed.
"It's actually the best seat in the chamber," said Rep. Scott Saiki (D-House Majority Leader).
Besides dissident Democrats, House Republicans supported Souki's takeover bid. He rewarded some of them with second-in-command seats on some key committees, including Finance.
"We just want to be good stewards of the responsibility we've been entrusted with. And we aim to work hard as any vice-chair or chair would do on behalf of not just this body and our committee, but also the entire state," said Rep. Aaron Johanson (R-House Finance Vice-Chair).
Willie K was the featured entertainer. His music preceded Souki's speech and this comment.
"It's time we look at rolling back the personal income tax burden for people with lower incomes and middle class," he said.
Asked what he thought of that statement, Gov. Neil Abercrombie said he is sure "the Finance committee and the Ways and Means committee will come to grips with that directly."
It's been 14 years since Souki last held the gavel. At times he looked uncomfortable.
"It was a little hot for awhile, as was very obvious," he said. "It's a good thing that my majority leader was keeping an eye on me."
Souki was unseated by Say, now he's back in the driver's seat.
Copyright 2012 Hawaii News Now. All rights reserved