Hawaii defense contractors ready for federal cuts, life without Inouye
Published: Jan. 2, 2013 at 10:34 PM HST
|
Updated: Jan. 3, 2013 at 12:50 AM HST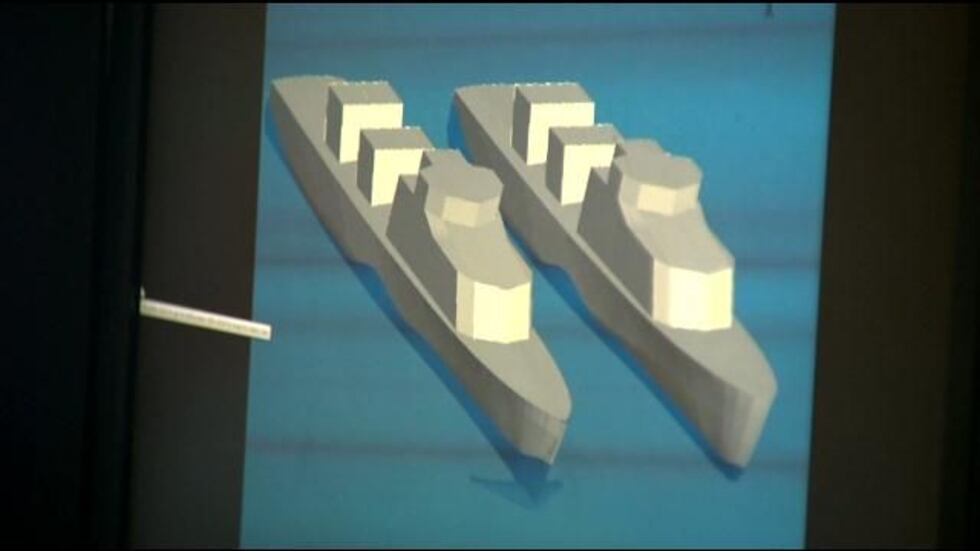 HONOLULU (HawaiiNewsNow) - HONOLULU (Hawaii News Now) - Defense contractors in Hawaii are bracing for a one-two punch: federal budget cuts as a result of the fiscal cliff and the potential for fewer federal contracts awarded to island companies because of the death of U.S. Sen. Dan Inouye.
Hawaii businesses benefit tremendously from federal contracts, with more than $2.5 billion a year coming into the economy from the federal government. Even a slight decrease in that amount could mean millions of dollars less to the Hawaii economy.
Navatek, Limited, a local company with 49 employees tested an experimental amphibious vehicle in Honolulu Harbor a few months ago for the U.S. Office of Naval Research and the Singapore Navy.
Navatek uses special computerized tools to design and create models of ships, without building prototypes, saving the Navy and other maritime customers money and time.
"We invented it, we own it and it provides a tremendous amount of return in cost savings for our Navy," said Martin Kao (pronounced KAY-oh), Navatek's president and CEO.
Kao said while the company is saddened at the death of Inouye, "Too often people misinterpret any kind of Congressional spending as a gift of some sort."
Navatek earned about $8 million in federal defense contracts in 2011. Kao is hopeful the company's business will flourish even without Inouye's clout and seniority in the Senate.
"What's important to us is that the customer always has to come back wanting more, not because Congress mandates it, but because we provide true value," Kao said.
While there is plenty of uncertainly among Hawaii defense contractors about looming federal budget cuts coming because of "fiscal cliff" negotiations between the White House and Congress, Kao said Navatek and other local companies will have to prove themselves valuable even in tough times.
"Regardless of what budget cuts may exist, I think we are in a unique situation where the service and the tool we offer actually helps to reduce the total costs to the Navy," Kao said.
Kao said any lower federal spending that might materialize because of the death of Inouye won't be felt here for another year or so.  That's because the federal budget for this year has already been set.
Copyright 2013 Hawaii News Now.  All rights reserved.

Copyright 2013 Hawaii News Now. All rights reserved.