New Honolulu Mayor, City Councilmembers sworn in to office
Published: Dec. 24, 2012 at 3:30 PM HST
|
Updated: Jan. 3, 2013 at 1:21 AM HST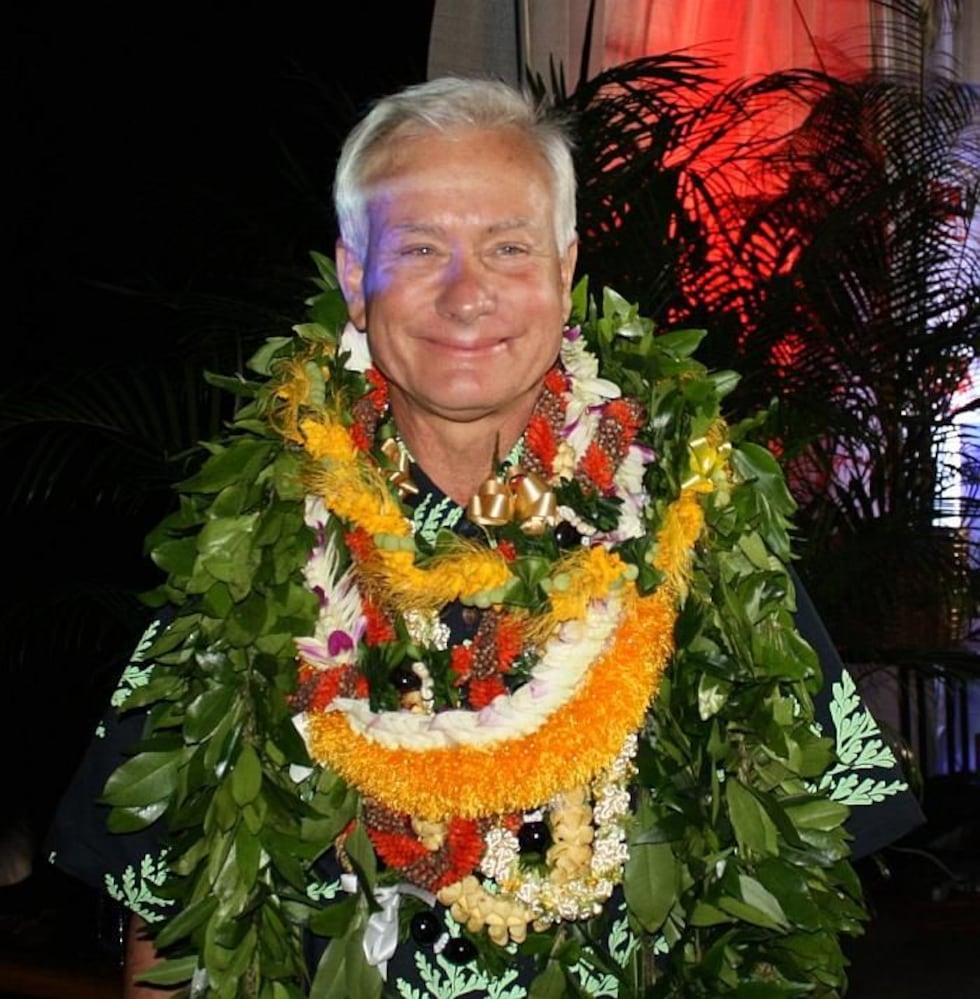 HONOLULU (HawaiiNewsNow) - Honolulu's new mayor and city councilmembers are officially in office, and they took the oath in historic fashion. There was plenty of optimism, enthusiasm and talk of working together, but ceremonies today will prove to be easy part.
The mayor and four new councilmembers all know it gets tougher from here.
For the first time, the incoming mayor took the oath of office and then invited the new city councilmembers over for a joint swearing in ceremony. The council then returned the favor, inviting a new mayor to speak from the council chair's podium at the council chambers.
"I'm really honored, really really honored to be here today," said Honolulu Mayor Kirk Caldwell, from inside the council well.
They are symbolic moves to show both branches will work together, not just with each other but with the state as well.
"After generations of mayors and governors fighting I want to see a mayor and governor that work together," said Caldwell, during his speech after the swearing in.
"There are infinitely more reasons to stand shoulder to shoulder than toe to toe," said Ernie Martin, Honolulu City Council Chair.
The four new councilmembers are also anxious to get things done with different style than in the past.
"I think they'll have a kinder gentler leader but also a respectful one that fights for them and feel honored by," said Kymberly Marcos Pine, Councilmember representing Leeward Oahu.
"I'm looking forward to our new responsibilities," said Carol Fukunaga, Councilmember representing Downtown and urban Honolulu.
"There will also be disagreements I think but the main thing is to find the common ground as Mayor Kirk Caldwell said and work together to move forward really," said Joey Manahan, Councilmember representing Salt Lake, Pearl Harbor and Halawa Valley.
"I'm very proud to be able to participate in this joint inauguration because I think it really demonstrates a positive step in the right direction," said Ron Menor, Councilmember representing Central Oahu.
Mayor Caldwell plans to turn his campaign promises into political priorities.
"Going forward when I talk at the council I will talk about some of my priorities, restoring some of the bus routes that should be restored, paving more roads, building rail better, making sure our sewer consent decree is moved forward and maybe even ahead of the deadlines and making sure our parks are better maintained," said Mayor Caldwell.
He also spoke about a resolution for the natatorium, working with the state on development and rail and making our parks look like they're a part paradise.
"It's going to be more than just cutting the grass. How can we make our parks look like they do in Europe and Asia? I am going to see if we can do it. I don't have the answer but I'm going to work hard to find one," said Mayor Caldwell.
He'll also need to figure out how to pay for it all. He needs to submit his budget to the City Council by the first Monday in March.
"I believe the budget that's been put together is probably pretty solid but I'm going to make sure my priorities are in that budget also," said Mayor Caldwell.
"I think it will be a lean budget, real property tax assessments are up, the cost of doing business continues to go up as well, hopefully the fuel prices will stay steady, that's always been a big unknown for us," said Martin. "With regards to the mayor's budget it will be interesting to see what he presents to the council. I think for the council we continue to streamline government."
Speaking of the council, new members have their own list of priorities.
"Of course we need to come to agreements on rail to ensure we get that done efficiently and in an economical manner for the people of Honolulu," said Marcos Pine.
"Addressing the issues, the basic issues of infrastructure and moving forward with the rail project," said Manahan.
"There is no question I'd like to see the city do a better job in providing basic infrastructure and services as I mentioned we need to alleviate traffic congestion, we need to make our communities freer and safer from crime. A lot of development is going to be happening in my area, central and leeward Oahu and I want to make sure future growth occurs in a well planned and purposeful manner and I also want to make sure we hold the line on taxes and fees," said Menor.
"With respect to homelessness, a lot of individual community issues say in Chinatown and Downtown. We also have some concerns in Kakaako and Nuuanu and Liliha so I have a full plate," said Fukunaga.
Everyone is standing together and smiling today. What will be even more historic is if they stay that way for years to come.
"As long as you don't make things personal and you don't take things personal we can come together," said Mayor Caldwell.
Mayor Caldwell is also hiring a whole new team of cabinet members. And so often when dealing with the city issues get passed off to someone else. He says he does now want to hear any of them say it's not my kuliana and if they do he will call them out.
Related Story:
Copyright 2013 Hawaii News Now. All rights reserved.