Democrats set date to decide Sen. Inouye's successor
Published: Dec. 18, 2012 at 10:46 PM HST
|
Updated: Dec. 18, 2012 at 11:57 PM HST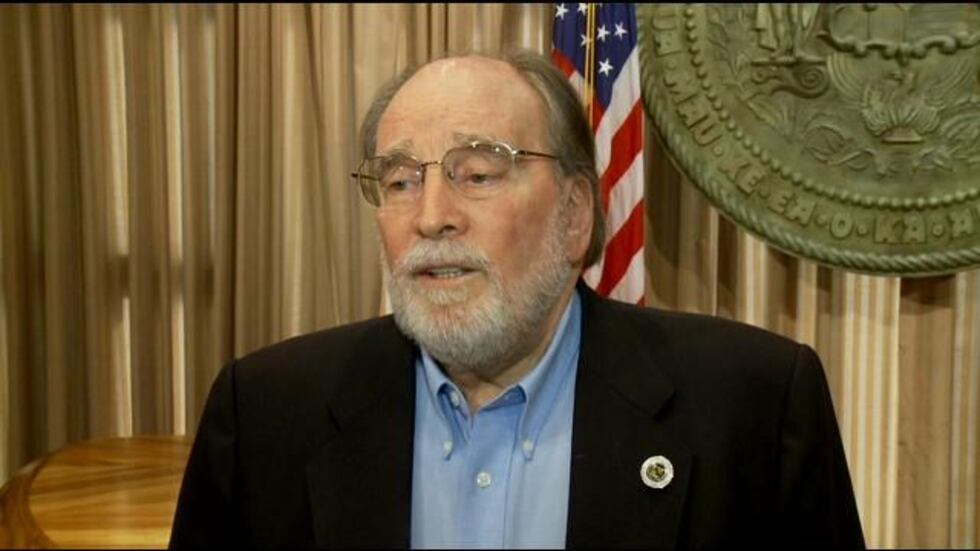 HONOLULU (HawaiiNewsNow) - The task to find Hawaii's next Senator to replace Daniel Inouye is already underway.  The final list of three candidates should be at Governor Neil Abercrombie's office in 10 days.
The official call has gone out.  The Democratic Party State Central Committee has notified members it will meet Friday December 28 and by the end of that day they will have narrowed the list of Senate candidates to three names.  Then the hope is Governor Abercrombie will select the name in time for the candidate to be sworn in on January 3 along with the other newly elected senators from across the country.
"At which point in time both he or she and Senator Mazie Hirono will be sworn in together so we won't have a junior or senior senator. We'll have two senators who will be coterminous in that regard," said Dante Carpenter, Hawaii Democratic Party Chair.
It is important to act as soon as possible because even getting in sworn in a day later would mean losing seniority to a dozen other new senators.
In one of his last actions, Senator Inouye recommended Congresswoman Colleen Hanabusa to take his place.  So how much weight will the Senator's wishes have?
"Everybody has a point of view believe me. I know that already," said Governor Neil Abercrombie. "The Senator's wishes and everyone else's desires to have that take place will all be taken into account but make no mistake about it the Central Committee will act on the basis on what is in the best interest of the state."
"Neil has been around long enough to know that you made your commitment with Hanabusa and that's fine. But that commitment from me to you is question mark.  I acknowledge receipt. I say thank you very much and you say okay I did my duty.  After that it's the other guys kuleana," said Carpenter.
In an interesting twist retired Senator Daniel Akaka's name has been mentioned because his 22 years of seniority would carry over. Without that all four members of Hawaii's federal delegation are starting at the bottom.
"There is some seniority involved and that is the name of the game in that body. On the other hand on the downside for someone who has yet to start out to gain the seniority that ultimately could benefit Hawaii greatly in the future, that could be considered a loss," said Carpenter.
Chances are Senator Akaka won't be the selection.  The party is looking for a younger person who will hold the seat a long time and gain back that valuable seniority.
Carpenter says the party is not looking for a placeholder, which is why his own name won't be on the final list. At 78 years old, the party is looking more toward younger candidates.
"The good part about seniority is when you have it. The bad thing about seniority is when you have it because at some point it ends.  One of the principle elements that have to be taken into account is the reestablishment of seniority. Right now I think we're on our way to doing that," said Gov. Abercrombie. "This is reality. Reality is we enjoyed seniority for a long time and now we have to reestablish it. That's the way of the world."
Copyright 2012 Hawaii News Now. All rights reserved.