Inouye's childhood friends share fond memories
Published: Dec. 18, 2012 at 2:50 AM HST
|
Updated: Dec. 18, 2012 at 4:32 AM HST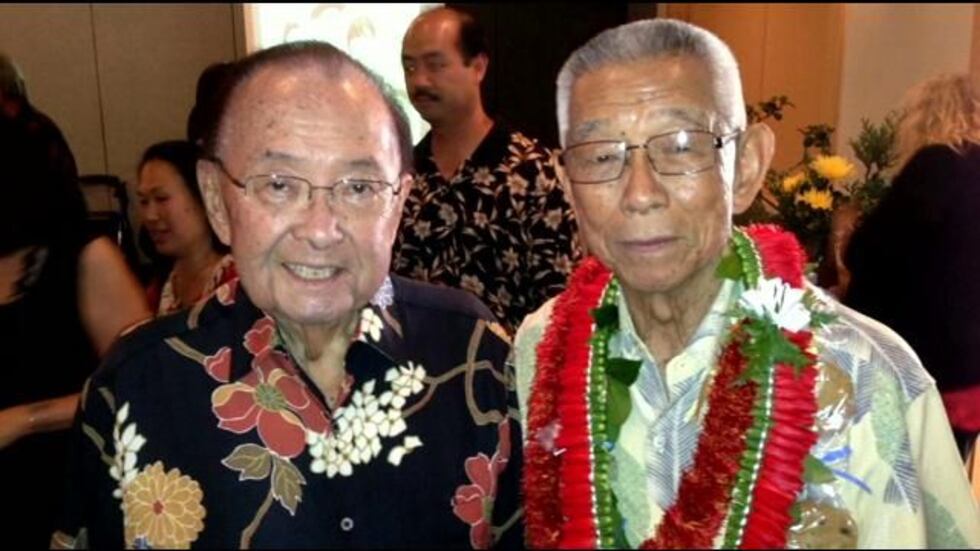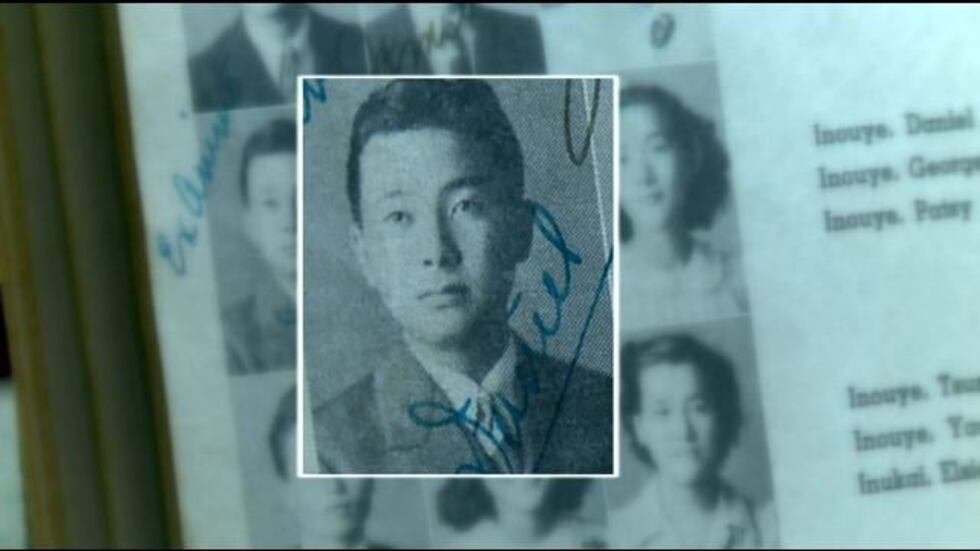 HONOLULU (HawaiiNewsNow) - Despite his busy schedule on Capitol Hill, Senator Daniel Inouye found time to keep in touch with his childhood pals. His former classmates shared fond memories of their famous friend.
Fujio "Fudge" Matsuda became friends with Inouye through McKinley High School and the 442nd Regimental Combat Team. Later in life, when Matsuda served as University of Hawaii's president, Inouye offered political support. News of the senator's death came as a painful surprise.
"I was shocked because the last time I saw him he was fine," Matsuda said.
Their last meeting happened in October at Matsuda's 88th birthday party.
"I invited him not because he's Senator Inouye, third in succession, but because we were good friends," said Matsuda.
Matsuda's high school yearbook shows students with gas masks after the Pearl Harbor bombing during their senior year. Inouye signed his name with the Latin phrase "Ex Animo" which means "from the heart" or "sincerely."
"Danny was, as far as we could tell, a carefree typical teenager having fun. He was a good jitterbugger. He'd go on the dance floor and he would jitterbug," recalled Matsuda.
Another longtime friend, Frank Goto, remembers Inouye from classes at McKinley High School and Washington Intermediate School.
"He was a little bit on the rascal side," Goto said.
Goto recalled a pledge they made awhile ago, when Inouye was still in good health.
"He said 'Frank, you stick around, I'll stick around.' I said, 'Senator, let's shake on that.' And we shook hands," said Goto. "He said, 'As long as I'm around, you better be around.' I said, 'Same to you, Senator.''
With a connection that dates back more than 75 years, friends like that are hard to find.
"It was always nice to know a fellow of that stature was your friend," said Goto.
"It's kind of hard to imagine what his loss will mean to us because he has done so much," Matsuda said.
Copyright 2012 Hawaii News Now. All rights reserved.