Appeals court rules against Kawaiahao Church on disinterred remains
Published: Dec. 15, 2012 at 2:04 AM HST
|
Updated: Dec. 15, 2012 at 3:53 AM HST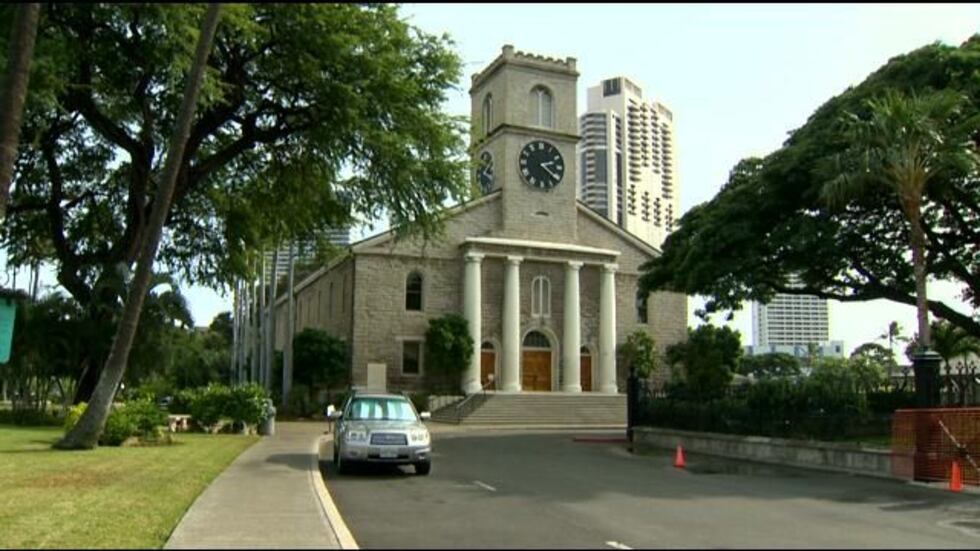 HONOLULU (HawaiiNewsNow) - The Hawaii Intermediate Court of Appeals has ruled against Kawaiahao Church, saying that it failed to follow the State Historic Preservation Law when it unearthed hundreds of burials during construction of a new multipurpose center.
The court ruled in favor of Maui cultural practitioner Dana Naone Hall, who has family members buried on church grounds, and who sued to stop the church from digging up burials during construction.
Kawaiahao Church began construction on the multipurpose center on church grounds in January 2009, and immediately began encountering burials.
The church had claimed that the state law protecting burials of 'iwi kupuna, or the remains of ancestors, didn't apply because the 'iwi were in a Christian cemetery. The appeals court disagreed.
"There's an equal protection for all burials under of state's burial law," said Hall. "And that, to me, is one of the most important elements of this opinion."
"Regardless of whether the burial is Christian or traditional Hawaiian, any family member's claim to their 'iwi kupuna has to be recognized," said Hinaleimoana Wong-Kalu, chair of the Oahu Island Burial Council.
The court ruling also said that the State Historic Preservation Division violated its own rules by failing to require an archaeological inventory survey of the site. Hall said such a survey needs to happen now.
Hall also said that a group that oversees the proper handling of 'iwi kupuna should now be involved. "The Oahu Island Burial Council, which should have been involved all the way along, can now become a part of the process," said Hall.
Wong-Kalu said her group had requested a visit to the construction site. "We were denied, but now that the ruling has gone through, I look forward to the church welcoming our site visit to follow up."
Whether that will happen remains unclear.
William Haole, chair of the church's board of trustees, issued a statement, which said, "The church is reviewing the decision by the court and conferring with our attorneys to determine what our options are."
Last September, the appeals court halted construction after hundreds of remains were found at the site. And that could further complicate an already complex situation.
"Over 600 partial and whole remains of Hawaiian individuals and families have been disinterred," said Wong-Kalu. "And to do an archaeological inventory survey after everyone has been dug up is impossible."
Previous story: Court orders halt to Kawaiahao Church construction
Copyright 2012 Hawaii News Now. All rights reserved.