UH leaders strive to restore tarnished reputation
Published: Dec. 4, 2012 at 3:13 AM HST
|
Updated: Dec. 4, 2012 at 4:32 AM HST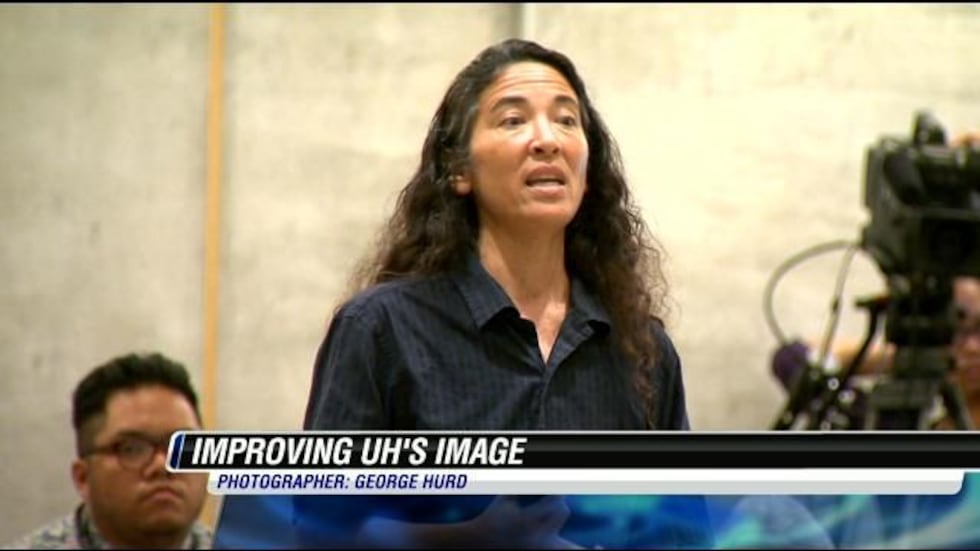 MANOA (HawaiiNewsNow) - University of Hawaii leaders and several Board of Regents members faced some tough questions at a "talk story" session in Manoa on Monday. The university is looking to restore its image after the fallout from the Stevie Wonder concert mess. The panel fielded all kinds of questions. One obvious issue was UH's damaged reputation.
"We as a university have taken a lot of dings," said community member Jill Nunokawa.
"Actions have consequences, and in this case, the consequence was one of public relations," said UH Regent Chuck Gee.
"We gotta get back to work. We gotta get back to making our university great and do the things that we're supposed to do," said UH Regents chairman Eric Martinson.
UH president MRC Greenwood said the Stevie Wonder concert fiasco is in the past and now she is focused on moving forward. Questions remain, however, including why she sent the regents a demand letter which she later withdrew, asking for a $2 million buyout.
"I don't know that I actually need to give an answer to the public, but the answer is I thought it was in the best interest of the university just as I thought it was in the best interest of the public to do it initially," Greenwood said.
Concerns also centered on community support with news about sports teams seeming to overshadow the school's other successes.
"Affecting funding, giving campaigns, we're hearing that they just don't know about what we do. However, they do know about our football team," said Ron Matayoshi, director of practicum at the School of Social Work.
Another complaint was about the level of public input in Board of Regents meetings.
"There is no real honest and open and fair dialogue and discussion going on on hard issues. On hard issues like raise of tuition, hard issues like Manoa and campus independence from the state and the system," said Nunokawa.
The regents approved a 35% tuition increase over five years at all campuses in 2011, but school officials said financial aid is also rising.
"You set a tuition that is higher, but then you return more of that based on need and we've increased the amount as 1% per year," explained UH Manoa chancellor Tom Apple.
Other requests included boosting international enrollment and supporting Native Hawaiian students and faculty.
The listening tour includes stops at all 10 campuses. The next meeting is on December 4 from 4:00 to 5:30 p.m. at UH West Oahu.
Copyright 2012 Hawaii News Now.  All rights reserved.