Outside the State Capitol, algae creates a stinky mess
Published: Nov. 20, 2012 at 9:06 PM HST
|
Updated: Nov. 20, 2012 at 11:47 PM HST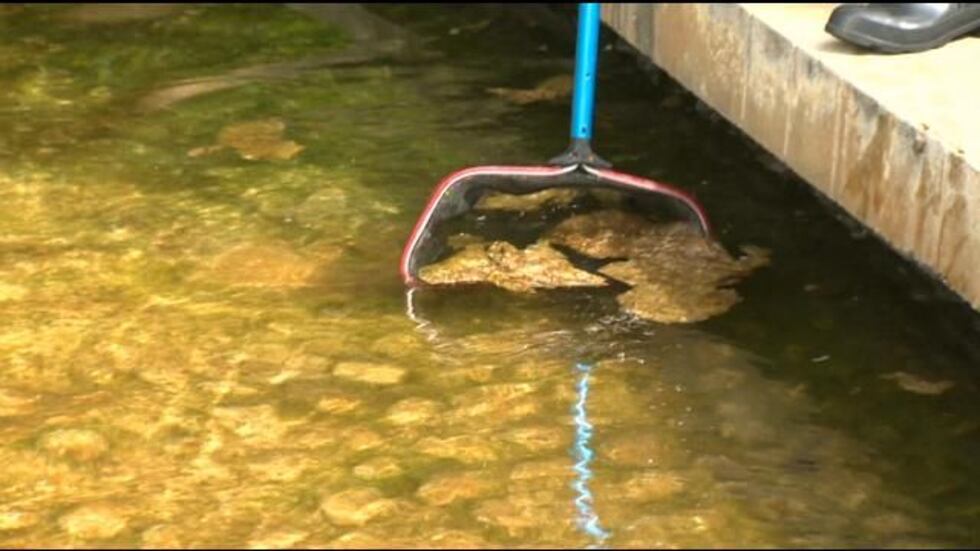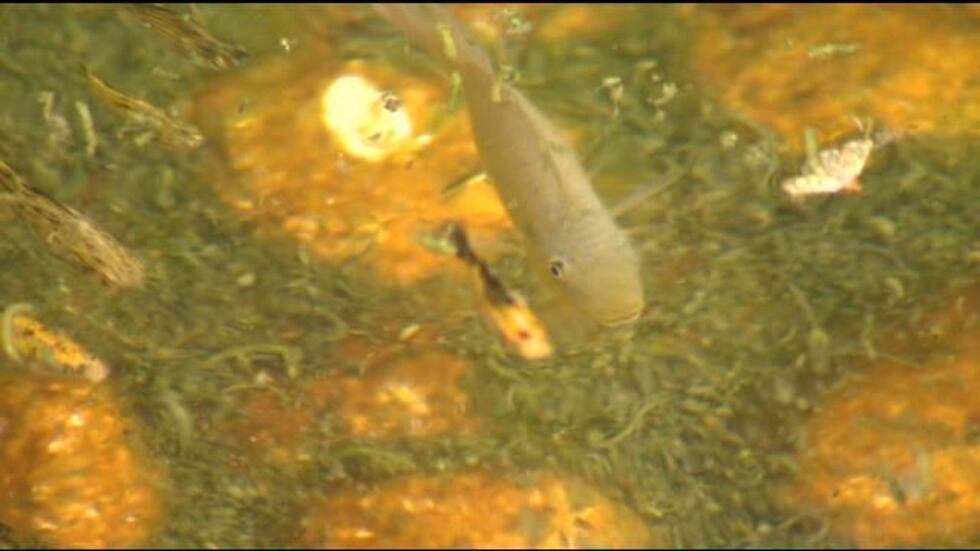 HONOLULU (HawaiiNewsNow) - The algae problem at one of the State Capitol's two reflecting pools is the worst workers there have seen in more than six years, creating a smelly problem.
The two pools outside the Capitol are beautiful, but since they are stagnant, with no aeration, the combination of the sun and fresh water creates algae.
About three weeks ago state crews removed all the tilapia fish from the pond on the Ewa side of the Capitol because there were so many fish that they were creating too many droppings.
But officials said that caused the algae growth to surge, creating huge sheets of algae, worse than anyone's seen in more than six years.
Crews took out some of the algae muck Monday and laid it outside the pond in a trail that looked and smelled like raw sewage.
"When you stopped me, I thought I was going to gag.  The smell is awful," said State Rep. Jimmy Tokioka (D-Lihue).
"In the six years I've been at the state capitol, I've never seen anything like that or smelled anything like that," Tokioka said. "It saddens me every day when I see people continuously trying to clean it.  And I don't what the solution is and I know they're working hard on it.  And I'm kind of shocked because I know I've never seen it before."
Last week state maintenance crews added about a dozen tilapia as well as a couple hundred smaller fish back into the pond, hoping to bring the algae back under control.
Meanwhile, they spent the much of Tuesday pulling up more of the stinky algae muck and putting it into trash bags.  A crew of three to four people works virtually full time to maintain both large pools, using vacuum pumps to help scrub algae from the ponds' bottom.
State workers said the fish re-introduced to the Ewa pond should reproduce pretty quickly and eat up lots of the algae so the pond will be much cleaner within about two months.
The algae situation is much better in the other pool on the Diamond Head side of the capitol, where there are plenty of large and small fish. But a combination of some algae and fish droppings is visible on the bottom of that pond.
It's all part of the complicated balance of fish- and people-power needed to maintain this state landmark.
copyright 2012 Hawaii News Now. All rights reserved.