Hawaii tourism braces for Japan recession
Published: Nov. 12, 2012 at 11:54 PM HST
|
Updated: Nov. 13, 2012 at 1:45 AM HST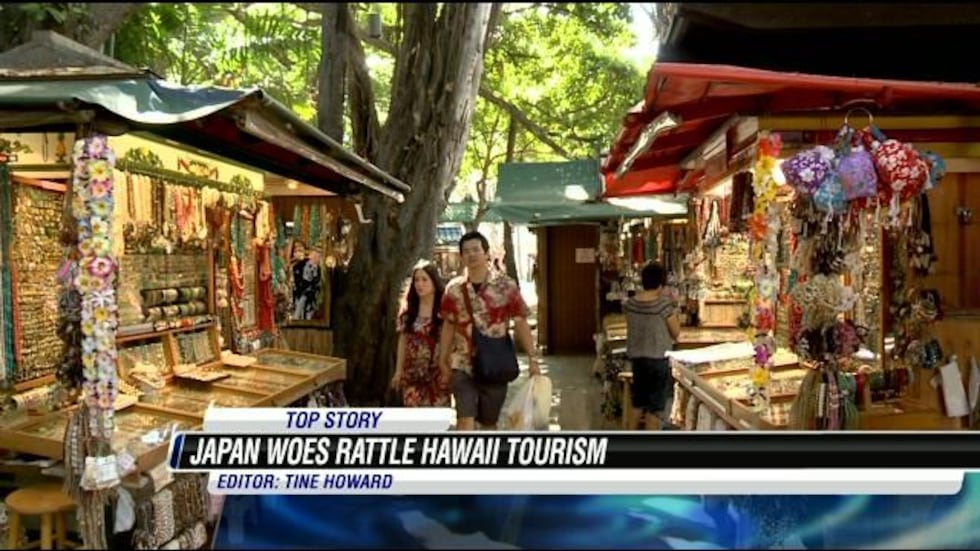 HONOLULU (HawaiiNewsNow) - Japan's economy is heading for recession and Hawaii's visitor industry are bracing for the fallout.

Analysts say the high-end segments of the tourism businesses and upscale retailers in Waikiki and Ala Moana Center who cater to Japanese travelers are especially vulnerable to a prolonged downturn in Japan.

"There's a lot of headwinds there and none of it bodes well for Hawaii's tourism market," said local economist Tom Loudat.

"(The high-end) segment of tourism is going to be down for a while and its just not a blip on the radar screen."

The Japanese market has been on the mend from last year's deadly earthquake and tsunami, which cut local arrivals from that country by about 18 percent.

The tourist count from Japan is expected to increase about 4 percent this year to about 1.4 million people. Advance bookings also look good for next year.

"Although we are going to monitor it and we're concerned, I don't think that there's a whole lot of effect," said David Uchiyama, a Hawaii Tourism Authority vice president.

But some Waikiki retailers say they were already seeing a drop in Japanese visitors even before that country's economy began heading into recession.

"There doesn't seem to be as much spending as there normally is. Usually this place is flocked," said James Sasiadek, who works at a kiosk at the International Marketplace in Waikiki.

"We're definitely seeing a slowdown."
Copyright 2012 Hawaii News Now. All rights reserved.