Published: Sep. 14, 2012 at 9:41 PM HST
|
Updated: Sep. 14, 2012 at 10:41 PM HST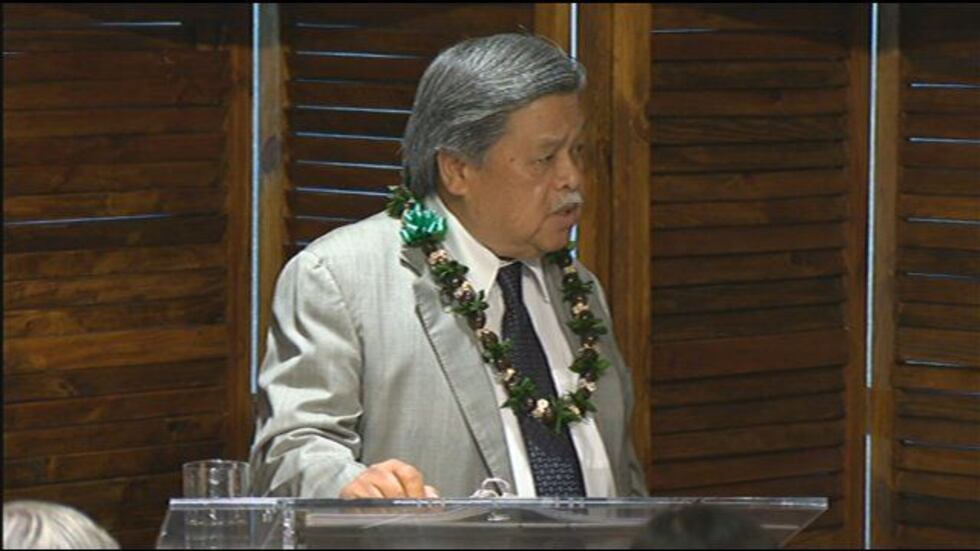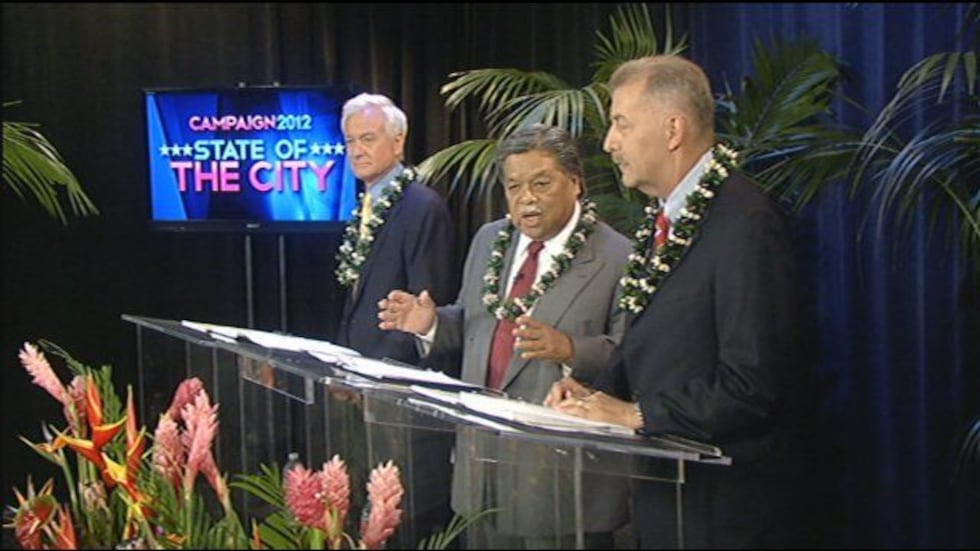 Less than eight weeks before the general election, there's still no deal yet between Honolulu's mayoral candidates for a major live televised debate.

Kirk Caldwell says he's willing to face Ben Cayetano on any or all three major local television stations--with no strings attached.

"The only way they are going to learn about who has the best ability to answer these questions is in debates," he said.

But Cayetano - the leading vote getter in the August primary -- is noncommittal and says he will only debate if the stations agreed to a list of conditions.

Cayetano doesn't want to debate before a live audience and prefers an informal setting where the candidates are sitting at a table and not before a podium.

He also doesn't want live questions from the public via Twitter or Facebook, and is insisting on longer rebuttal periods.

Cayetano had this to say back in May about the live format:

"I don't want Entertainment Tonight like they had in the governor's race," Cayetano said.

Political analysts say it's the public that loses if there's no debate.

"Debates are your last best chance to see behind the PACs, to see behind the money, to see behind the spin, to see behind the pseudo-event, to see behind the ads," said John Hart, HPU communications professor.

So far, the only face-to-face contest between Cayetano and Caldwell will be an Oct. 4 forum sponsored by PBS Hawaii, which will not be before a live audience.

Hawaii News Now has yet to decide whether to accept Cayetano's conditions---and the clock is ticking towards the November general election.