Former Gov. Ben Cayetano hospitalized for bleeding ulcer
Published: Aug. 6, 2012 at 6:29 PM HST
|
Updated: Aug. 7, 2012 at 3:21 AM HST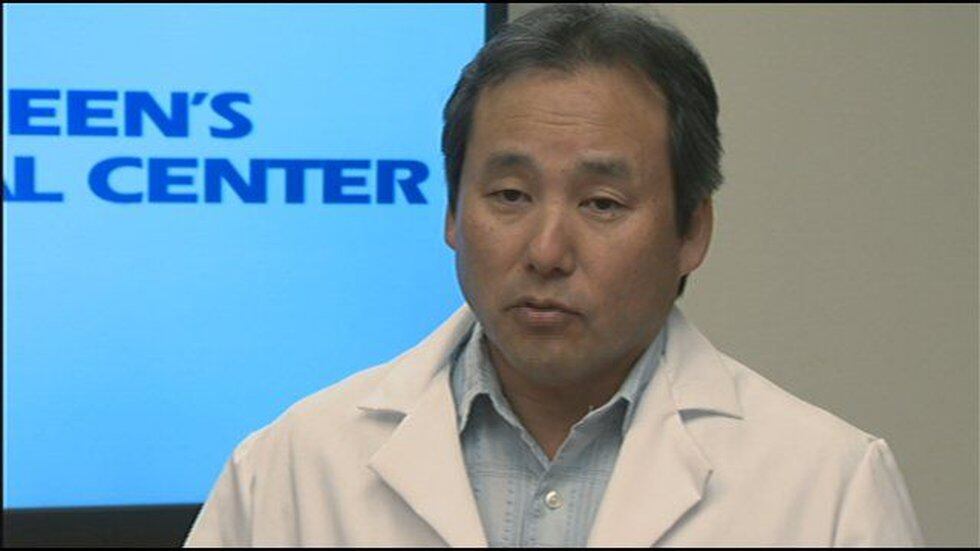 HONOLULU (HawaiiNewsNow) - Mayoral candidate Ben Cayetano, 72, is in the hospital, but his wife said the health scare won't stop him from returning to the campaign trail. According to his campaign, doctors believe he is suffering from a bleeding ulcer. They're waiting for additional results to confirm the initial diagnosis. The former governor went to the emergency room and was admitted to the Queen's Medical Center on Sunday night.
"I don't see that at all as hampering his ability to get back to a full schedule," said Vicky Cayetano.
Cayetano's wife doesn't think his supporters will be scared off. Our Hawaii News Now political analyst agreed.
"An ulcer is not life threatening. We have two senators in their 80's. Both his opponents have gray hair. I don't think it matters," said Hawaii Pacific University professor John Hart.
It's not the first time the Cayetanos have dealt with a health scare in the public spotlight. 15 years ago, then-Governor Cayetano collapsed from a bleeding ulcer. He was hospitalized for five days. His wife said this time they caught the symptoms early.
"I've never seen my husband work as hard as he has the last 7 months and I think that frankly neither the negative campaigning that's being waged against him or a bleeding ulcer is going to hold him back," said Vicky Cayetano.
According to doctors, bleeding ulcers can be caused by bacteria as well as medication such as aspirin or ibuprofen. The illness is common at the Queen's Medical Center, with two to three cases a week mainly among elderly patients.
Cayetano's wife said treatment could include antibiotics, a procedure called "stapling," or injecting the medication directly in. If there are no complications from corrective surgery, his campaign expects him to be discharged by Wednesday.
"It's not the same as having a heart attack where the individual really has to avoid stress. Stress probably plays some role in this but it's not a major factor in peptic ulcer disease," explained Dr. Scott Kuwada of the Queen's Medical Center. "Really, it's up to the individual and how well they feel."
Pacific Resource Partnership, a pro-rail group that spent big bucks on attack ads, decided to suspend its television and radio commercials. Cayetano's opponents, Peter Carlisle and Kirk Caldwell, also wished the former governor a speedy recovery.
Honolulu Mayor Peter Carlisle released the following statement:
"Judy and I send our thoughts and best wishes to Ben and Vicky for an easy and speedy recovery."
Honolulu mayoral candidate Kirk Caldwell released the following statement:
"Donna and I are keeping the Cayetano family in our thoughts today, and we wish Ben a speedy recovery."
"They're all showing sympathy which I think is the right thing to do, and if a voter is going to draw a conclusion, they're going to let that happen on its own," said Hart.
Copyright 2012 Hawaii News Now.  All rights reserved.