Lingle criticizes Hawaii County clerk's voter registration problems
Published: Jul. 30, 2012 at 10:32 PM HST
|
Updated: Jul. 30, 2012 at 10:45 PM HST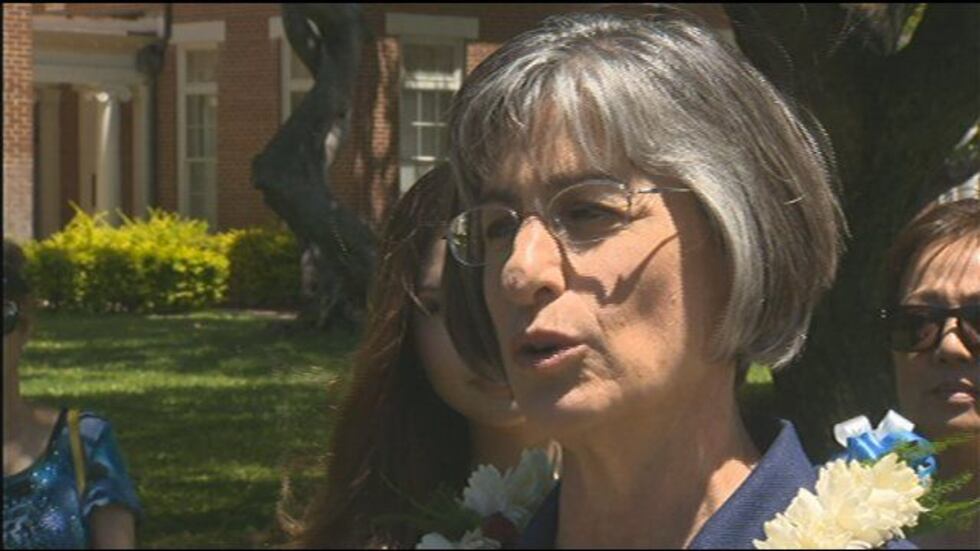 Hilo, HAWAII (HawaiiNewsNow) – The voting registration problems and a probe into possible voter fraud in Hawaii County have illustrated a potential problem: county voting officials do not have to answer to the state. And that fact prompted new criticism from a U.S. Senate candidate Monday.
State elections officials said Hawaii County Clerk Jamae Kawauchi has not responded to their requests for a detailed briefing on voter registration or other problems in her office that first surfaced a week ago today, when she shut down the county elections office in Hilo for what she called an "audit."
Last Thursday, Hawaii News Now reported the state sought the FBI's help in an investigation into allegations of voter fraud on the Big Island. Details of the allegations aren't clear, but they are said to involve charges that absentee ballots were doctored.
"I think that is a real problem, any time the federal government gets involved in investigating your election process, you know there's a pretty serious problem or they wouldn't have stepped in the first place," said Linda Lingle, the former Republican governor who's running for a U.S. Senate seat.
After the November election Lingle said the legislature needs to look at changing the power structure for election officials.
"This idea that you have four independent county clerks not really reporting to anyone and now the head of our office of elections not able to even communicate with one of the clerks is a real problem," Lingle said.
While officials at the state's Office of Elections oversee state elections and handle precincts and polling places, they have no power over county clerks, who carry out voter registration and early walk-in and mail-in voting.
"We do not have the authority.  We work in concert with them.  We don't oversee the county offices.  We work hand-in-hand, collaboratively," said Scott Nago, the state's chief election officer. "It's a policy call on the legislature.  If that's what they want to do, we'll do it."
Nago said he still hadn't had a detailed conversation with Hawaii County's Kawauchi as of Monday afternoon, more than one week after he asked for a briefing from her about voter registration inaccuracies and other issues.
"We're still working with the clerk (Kawauchi), we're trying to resolve our issues, get communication.  But we want to assure the voters that we are doing are best to provide secure, open and honest and transparent elections," Nago said.
Honolulu's city clerk, Bernice Mau, doesn't see a need for a statewide change.
"It's been working fine for all these years, so I don't know if there should be any change at this point," Mau said.
"I think the system works well, the relationship that the counties have with the state office of elections," Mau said, noting that the other three counties and the state are not encountering any problems.  Only Hawaii County, whose clerk and elections administrator have never handled an election before, are encountering difficulties, she said.
Nago and other elections officials as well as some political campaigns are worried that voter registration mistakes and other problems on the Big Island could lead to voter confusion and to politicians filing challenges over the outcomes of close races.
Two state Attorney General's office lawyers met with Kawauchi at her office's request at the AG's office on Queen Street Thursday afternoon, according to Josh Wisch, an AG's spokesman.  The AG's office had not asked for the meeting, Wisch said.
She met with Robyn Chun, the deputy AG who deals with election issues for the state as well as First Deputy Russell Suzuki, who previously handled state election matters before he ascended to the second-in-command post at the AG's office.
The meetings lasted for hours Thursday afternoon, a source said.
Wisch refused to explain what their discussions were about.
"It's departmental policy to never confirm or deny the existence of any investigation," Wisch said.
Michael Udovick, the Hawaii County lawyer who's supposed to represent the county elections office on legal matters, said, "I didn't know she was talking to the AG.  The only thing we heard was what I heard on your broadcast," referring to Hawaii News Now's story about the voter fraud allegations that broke Thursday night at 6 p.m.
Udovick said Kawauchi has not returned his calls, meaning she is not communicating with her own city lawyer assigned to the clerk's office.
Her office has not returned Hawaii News Now's calls and emails, and reporters from other media organizations report her office has not responded to their requests for information either.
copyright 2012 Hawaii News Now. All rights reserved.