Hawaii Poll shows Cayetano with strong lead in mayoral race
Published: Jul. 29, 2012 at 10:25 PM HST
|
Updated: Jul. 30, 2012 at 2:20 AM HST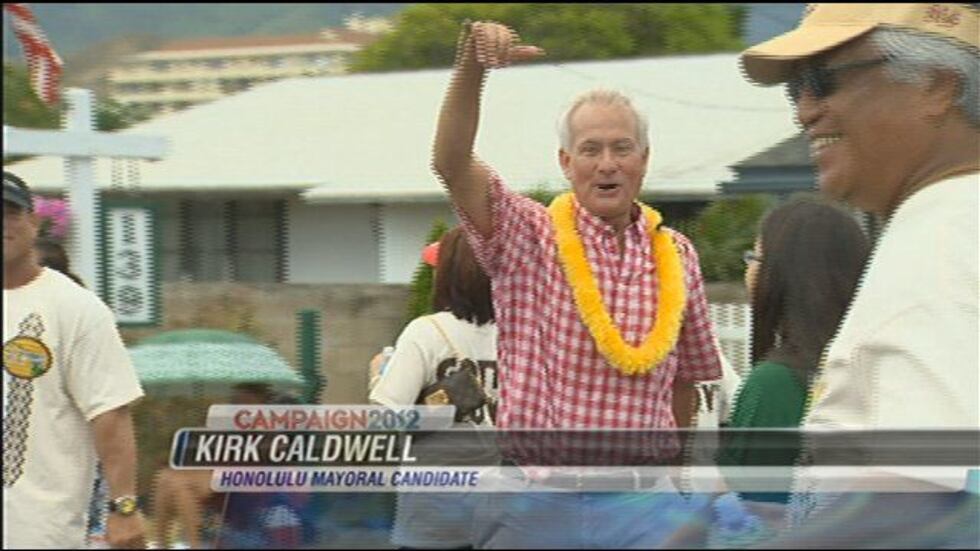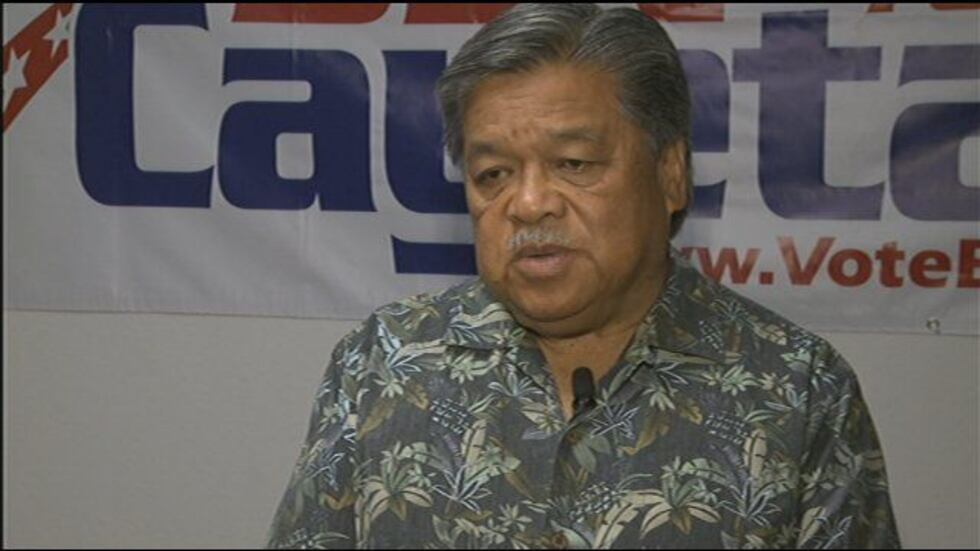 HONOLULU (HawaiiNewsNow) - With the primary election just around the corner, the new Hawaii Poll shows one candidate for Honolulu mayor holding onto a strong lead while two other challengers are battling for the second spot. The results show Ben Cayetano still on top with 44 percent. Mayor Peter Carlisle lost some ground, but remains in second with 27 percent. Former acting mayor Kirk Caldwell picked up support, and is right behind with 25 percent. The poll's margin of error is 4.3 percent.
"The fact that we held on to our position, despite the other side of (Pacific Resource Partnership) and those guys running the negative campaign... I think we are doing pretty well," said Cayetano.
"My sort of thinking about this is, part art and part science. It's also a snapshot in time. There is a substantial amount of time between now and the election," said Carlisle.
"It shows my numbers have gone up dramatically from your last poll. It shows Peter's number plummeted, and it shows Ben's stuck. I feel I have the momentum," Caldwell said.
The poll was conducted in July by Ward Research for Hawaii News Now and the Honolulu Star Advertiser. This month's survey shows some movement since the last Hawaii Poll in February. At that time, Cayetano also had 44%. Carlisle earned 35% and Caldwell trailed with 16%.
Since then, political attacks have intensified, especially against the front-runner who is also the anti-rail candidate.
"It's been dirty. There has been a lot of mudslinging. We have responded, but they continue. I think we are prepared for anything over the next two weeks," said Cayetano.
His opponents are also determined to get their message across to voters in the final stretch.
"Under the Carlisle administration, we have rail, we have federal funding and that's going to lead to a much better tomorrow, but most importantly, politics as usual has left city hall," Carlisle said.
"It's just staying on message and being very positive, and that's what I've been doing this whole campaign. Talking about that I'm someone who is hands-on, who wants to really manage things, sweat the detail and also work on big picture items," said Caldwell.
If one candidate fails to earn 50 percent plus one vote in the primary, then the top two finishers move on to the November general election.
The Hawaii Poll was conducted for Hawaii News Now and the Star-Advertiser by Ward Research Inc., which surveyed 509 likely voters on Oahu by telephone between July 12-21.
Copyright 2012 Hawaii News Now. All rights reserved.