Companies turning to cloud storage
Published: Jun. 29, 2012 at 9:18 PM HST
|
Updated: Jun. 29, 2012 at 11:47 PM HST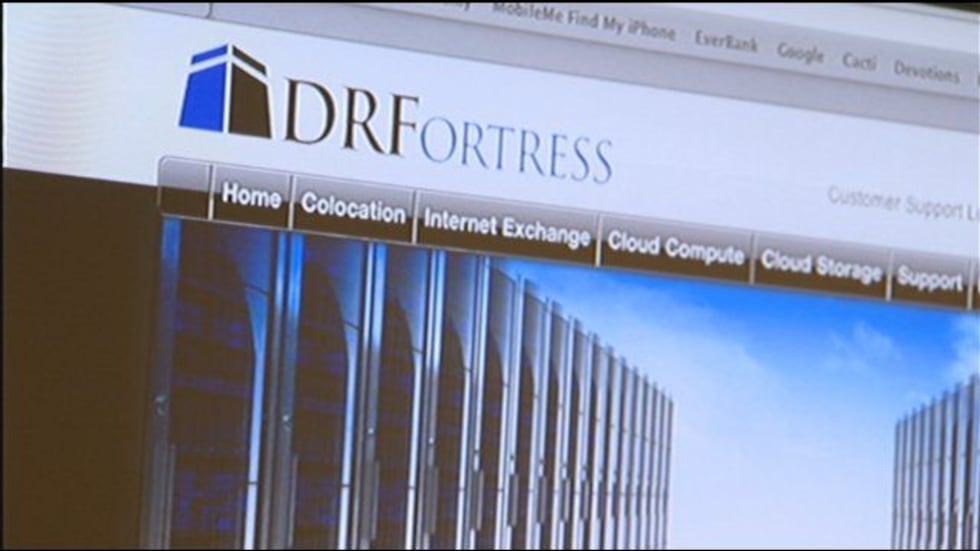 HONOLULU (HawaiiNewsNow) - Entering DRFortress is like entering a fortress. Iris recognition and multiple layers of security guard the largest commercial data center in the state.
"We have redundancy upon redundancy because you're paying us to make sure that we don't go down," company president Fred Rodi said.
The Hawaii firm deals with hundreds of local, mainland and international businesses, plus federal, state and county government departments. They pay for server space because it may be riskier to keep their data at home.
"Somebody could actually steal your server or put a thumb drive inside your server and steal customer data," Rodi said. "They (businesses) can physically bring their own servers and use this as their data center. The other way they can come in is virtually. They can use our cloud services."
Cloud storage is like leasing the latest version of a suped up car.
"Instead of a computer here on site, it's running there in their cloud. Through the Internet connection you do a transaction here, it goes there, does it's processing, and the data comes back here to the screen," said Dave Kozuki of Vim & Vigor.
And it's portable. Companies that use the cloud can access their data from other places.
"You could actually upload at local speeds in Hawaii and then tell the system I want to replicate in Los Angeles or Las Vegas or Japan," DRFortress administrative officer Nathan Osada said.
More and more, businesses are converting to cloud storage or off-site data storage or both.
"It's way more cost affordable. It's extremely secure," Rodi said.
He said because DRFortress uses military grade security, it's very hard to hack.
Copyright 2012 Hawaii News Now. All rights reserved