Protestors boycott Petco over the sale of reef fish
Published: Jun. 16, 2012 at 9:53 PM HST
|
Updated: Jun. 17, 2012 at 2:36 AM HST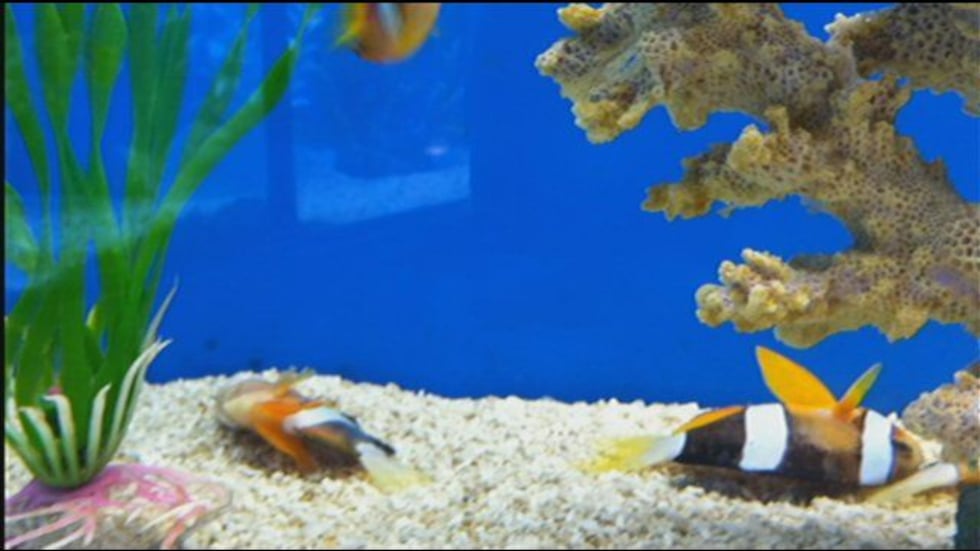 HONOLULU (HawaiiNewsNow) – Saturday's Grand Opening of Petco at the Koko Marina Shopping Center drew curious shoppers as well as angry protestors. Both the Reef Rescue Alliance and the People for the Ethical Treatment of Animals (PETA) were out there to boycott Petco.
They're claiming that the pet store is selling reef fish taken from our islands and are killing many of them in the process.
Vanessa and Ozzi Aveiro raise salt water fish as a hobby. It just so happens that they're buying them from Petco. Just outside is a group of protestors who demand the pet store stop selling wild-life all together.
"These animals are considered the livestock that they need to drive sales of tanks equipment, chemicals, no pretty fish, no tank sales," said Rene Umberger of the Reef Rescue Alliance."
Both the Reef Rescue Alliance and PETA allege that Petco's trafficking of marine wildlife accounts for significant deaths in salt water fish and reef degradation in Hawaii and across the pacific. They also say that Petco is selling reef fish knowing that the fish won't survive.
"By the time they get into someone's tank, many fish have died for that one fish to survive," said Umerger.
But Petco says that's not true. The company tells us that 90-percent of the fish they sell are bred in captivity. Petco released this statement saying.
"We are committed to offering only fish that have been bred in captivity or obtained through managed-collection practices that include careful attention to the sustainability of the animals and their habitats."
"We've spent more than a decade working with aquatics suppliers to develop captive-breeding techniques that help ensure the long-term sustainability of fish populations and habitats."
Meanwhile in Kaneohe, Ko'olau Pets has been selling salt-water fish for 38-years. Robert Lawrence has worked there for 30 of those years and says, during that time the mortality rate for their fish has been very low.
"If nine out of ten fish are dying before they get to the consumers, nobody would be catching salt water fish because there would be no money in it, everybody would be losing money," said Lawrence.
Lawrence questions both the Reef Rescue Alliance and PETA's credibility and doesn't buy their statistics. Either way, the Aveiro's tell us the controversy won't stop them from shopping at Petco.
Members of the Reef Rescue Alliance say that Petco is not breaking any laws by purchasing reef fish, but they continue to urge the public not to support the pet store.