Vandals deface dozens of Kailua campaign signs
Published: Jun. 4, 2012 at 7:48 PM HST
|
Updated: Jun. 5, 2012 at 8:36 AM HST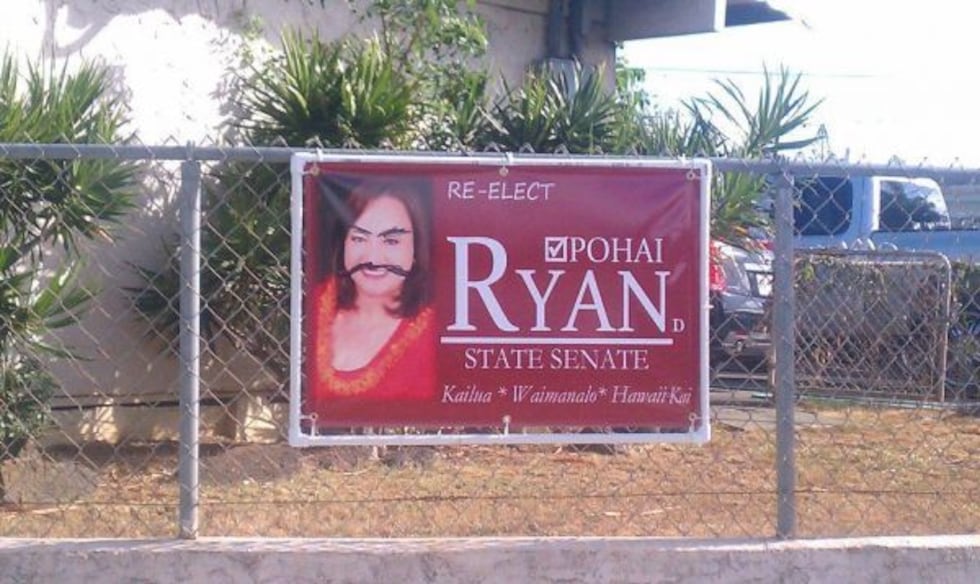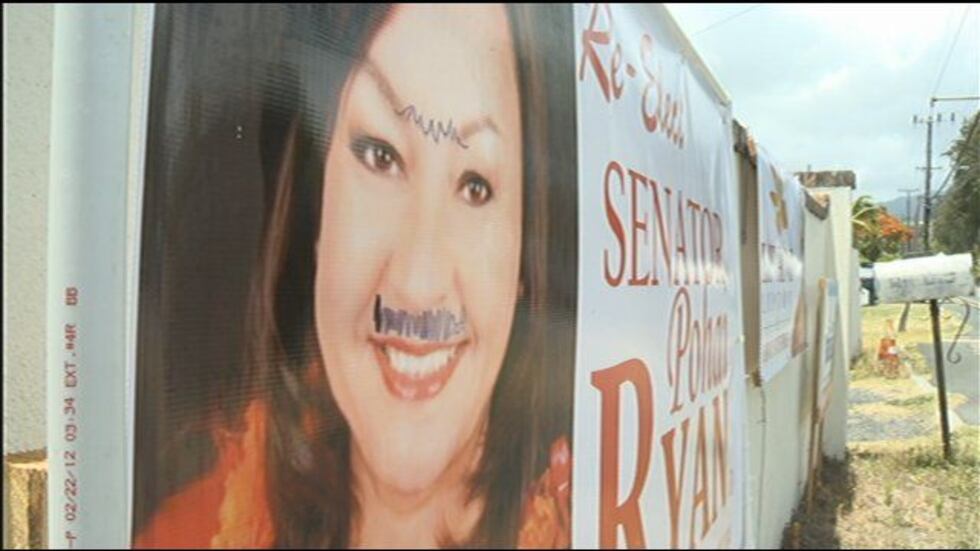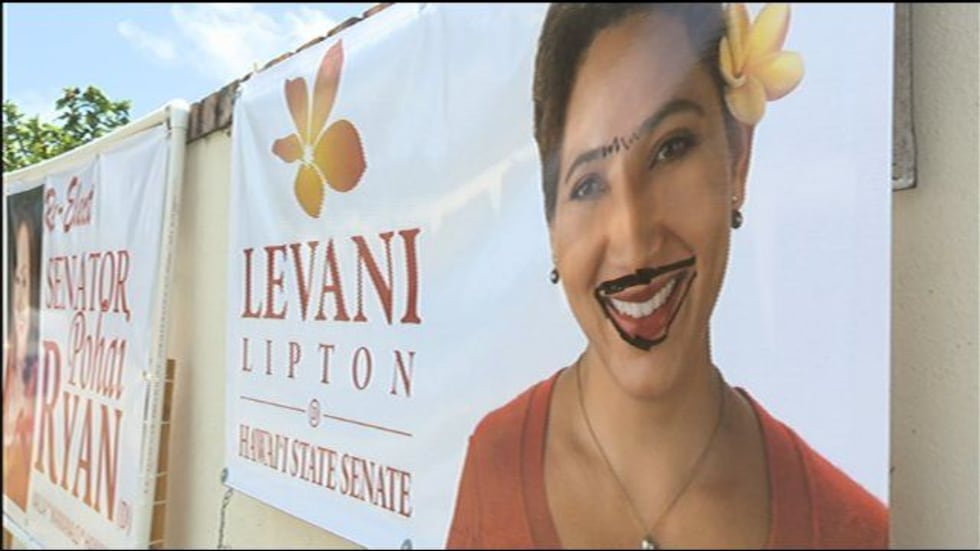 KAILUA, Hawaii (HawaiiNewsNow) – Vandals used permanent markers to deface dozens of color photos on political signs in Kailua and Keolu over the weekend.
State Sen. Pohai Ryan (D-Kailua, Waimanalo, Hawaii Kai) said she picked up 25 new signs worth $700 on Friday and she and her husband posted many of them around the Kailua area on Saturday.
"On Sunday, we started getting calls that they had been defaced," said Ryan, who's running for re-election.
She discovered that someone had used black marking pens to draw moustaches and devil's horns on the photos of her and her two opponents for the Democratic nomination, Levani Lipton and Laura Thielen. All three of their signs were hit where Kainalu Drive meets Kailua Road, on the Lanikai side of Kailua Intermediate School.
"All three of us in the primary, we don't have huge campaign structures or big treasuries.  And it's more, the impact is greater on us with small campaigns," Ryan said.
Ryan replaced some of her vandalized signs Sunday, only to have vandals return sometime overnight, and marked them up again.
"It's just a poor reflection on the community," she said.
Ryan said 21 out of her 25 new signs featuring her color photos have been defaced in the Kailua and Keolu areas.
Congressional candidate Tulsi Gabbard's photos were also marked up on her signs at several locations in Kailua.  The vandals appeared to target signs with photos of candidates, while signs that just listed candidates' names were not defaced.
While people might suspect kids recently released from school for the summer for the vandalism, Ryan is not so sure.
"My last campaign, I caught older women tampering with my signs. People that you would never think would even bother.  So you just never know who's doing it or why they're doing it," Ryan said.
If someone sees a vandal defacing a political sign, Ryan said the witness should not do anything to put themselves in danger. But she urged people to document and report the crime.
"Please don't confront the person.  Turn the person in, take a photo, that would be a big help.  And call the police.  That was my advice, too, from a good friend in HPD," Ryan said.
Ryan is planning to report the vandalism to the police and is working with her sign maker to see if he can place a graffiti-proof glaze on her next set up campaign signs, she said.
copyright 2012 Hawaii News Now. All rights reserved.