State housing director gets view from inside Mayor Wright
Published: May. 18, 2012 at 1:39 PM HST
|
Updated: May. 18, 2012 at 7:21 PM HST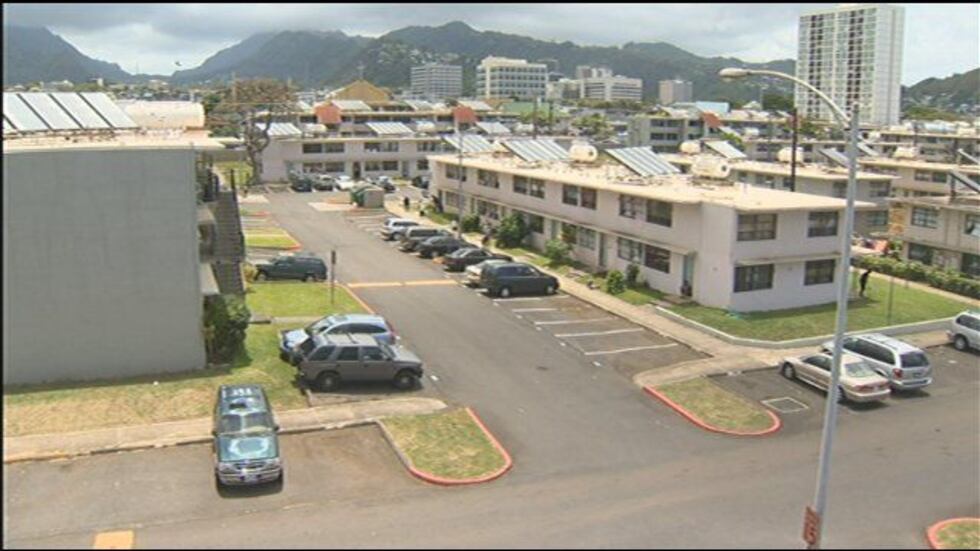 HONOLULU (HawaiiNewsNow) - When Governor Neil Abercrombie asked Hakim Ouansafi to head the Hawaii Public Housing Authority Ouansafi knew that if he accepted, he would face a mountain of challenges.  Ouansafi not only accepted the job, he moved into one of the state's most troubled housing complexes, Mayor Wright Homes, hoping to better understand the challenges from a resident's perspective.
 
Ouansafi moved in the day after a fatal stabbing in late January.  He told Hawaii News Now he spent a majority of nights at Mayor Wright until moving out May 14, 2012.
 
"I do not want to be sitting in an air conditioned office making decisions that affect at least 1,200 residents without really being on the ground experiencing it for myself," Ouansafi told Hawaii News Now.  "I want to be waken up at 2 o'clock in the morning by somebody dealing drugs or screaming.  I wanted to have that sense and feel it to be able to make the proper decisions.  But the second part is I wanted not to hear from a consultant.  I wanted to hear from the actual residents.," Ouansafi said.
 
"It didn't surprise me at all when he said, 'Well, if I'm going to be hands on, I really mean it.  You are not going to hear from me for a while,' and he essentially went underground.  He can truly say when he speaks that he not only understands the situation, he's lived there.  That is remarkable.  That is commitment," Abercrombie said when asked about his appointee.
 
Ouansafi said he met a lot of "wonderful people " as a part time resident at Mayor Wright.  He also witnessed drug deals and gang activity.
 
Some of the recent changes at the housing complex are based on or supported by activity Ouansafi saw.  He said he was not satisfied with the state hired security company at Mayor Wright, so the HPHA brought in a different security firm, a company whose employees all have formal law enforcement training either with federal, state, or county agencies including the Honolulu Police Department.  It was difficult to distinguish residents from visitors, so the housing complex's HPHA management is issuing identification cards to residents and installing taller fence around the perimeter to keep unwelcome visitors out.
 
Gov. Abercrombie toured the Mayor Wright Homes on May 11, 2012.  During the tour more than one resident complained to reporters about the new fences.  They said the fences make them feel like they are in prison.  But without question the majority of the residents who approached Abercrombie said living conditions are improving.  Some thanked both Abercrombie and Ouansafi for orchestrating positive changes.  They said they feel safer and expressed appreciation lawns have been cut, electrical problems have been fixed, and hot water has been restored to all apartments.
 
"The difference between the time I moved here and the time that we are speaking now, it's night and day.  It's absolutely night and day," Ouansafi said.
Copyright 2012 Hawaii News Now. All rights reserved.