Family members struggle with loved ones locked up on mainland
Published: Apr. 27, 2012 at 3:15 PM HST
|
Updated: May. 1, 2012 at 5:50 PM HST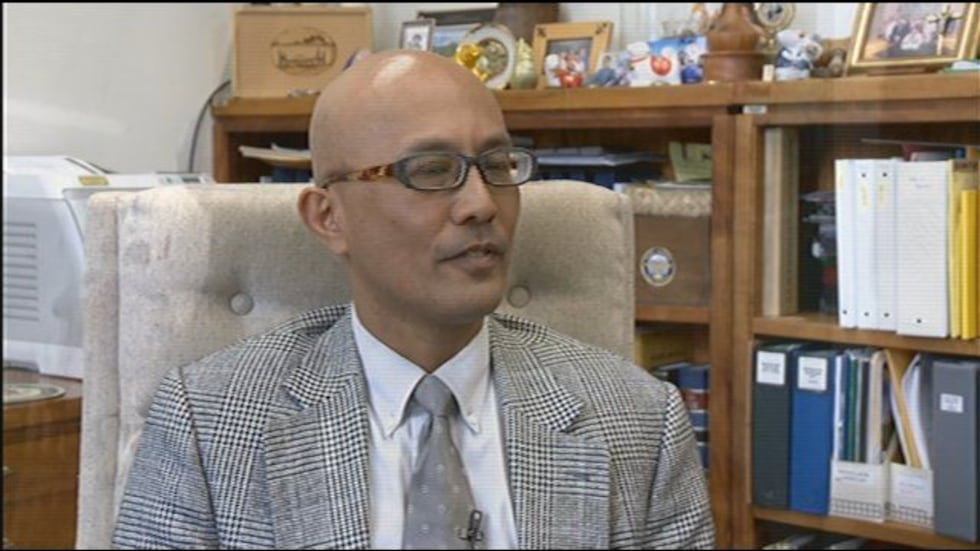 This week, lawmakers have been grappling with how best to reform the state's prison system. At its core, they're looking for ways to reduce the number of Hawaii inmates in mainland.
While lawmakers talk theories and proposals about the prison problem, for one Big Island woman, it's personal, and the long-distance issue hits close to home.
Gina Stephens hasn't seen her fiance, Paul, since New Year's eve, and even then, it was via video-call. "I'm the only link that he has to the entire family here in Hawaii."
Paul Stevens has been in and out of prison since 2004 - in now for burglary. He's locked up 3,000 miles away at Saguaro correctional center in Eloy, Arizona. Gina says trips to the desert take a financial toll. "Thousands of dollars. I mean, just one-way alone would be a thousand dollars for lodging and accommodations."
Paul is one of about 1,700 Hawaii inmates housed in Arizona because of prison overcrowding here. Gina wants Paul brought back. "They're not getting the rehab that they needing there in Saguaro. They're not getting the interaction and the support that they need from their families and the community here."
It actually costs less to send our prisoners away to Arizona - about $45 million a year. In 2011, the Department of Public Safety paid $76 a day, per prisoner, at Saguaro versus $127 at Hawaii lock-ups, but some lawmakers say the money could be better used, if the inmates returned.
"That's $45 million which we could be spending in our own local economy and circulating and employing our own, local residents," says Senator Will Espero, chairman of the Committee on Public Safety.
We asked for your comments on our Facebook page and heard back from folks who had loved ones behind bars in Arizona, others who sympathized with family members, and others who thought, "Well, they did the crime. Now do the time".
Gina tears up when she hears the last comments, "A lot of times, our inmates are in prison for a reason that they were helping their families." She says many just don't know their situation and hopes people will be less judgmental.
"I take it to heart that, yeah, you did your crime. Do your time. Now forgive them. Get them back into the community. Give them the support that they need. Give them some kind of self-worth."
Hawaii has a 50% recidivism - repeat offender – rate, and everyone we talked to, whether it was familymembers, lawmakers, prosecutors, say some form of rehabilitation must be mandatory. Otherwise, they'll likely do it again.
Copyright 2012 Hawaii News Now. All rights reserved.