Dozens of bicyclists show up to see city's plans for Kaimuki bike lanes
Published: Apr. 20, 2012 at 1:48 AM HST
|
Updated: Apr. 20, 2012 at 3:09 AM HST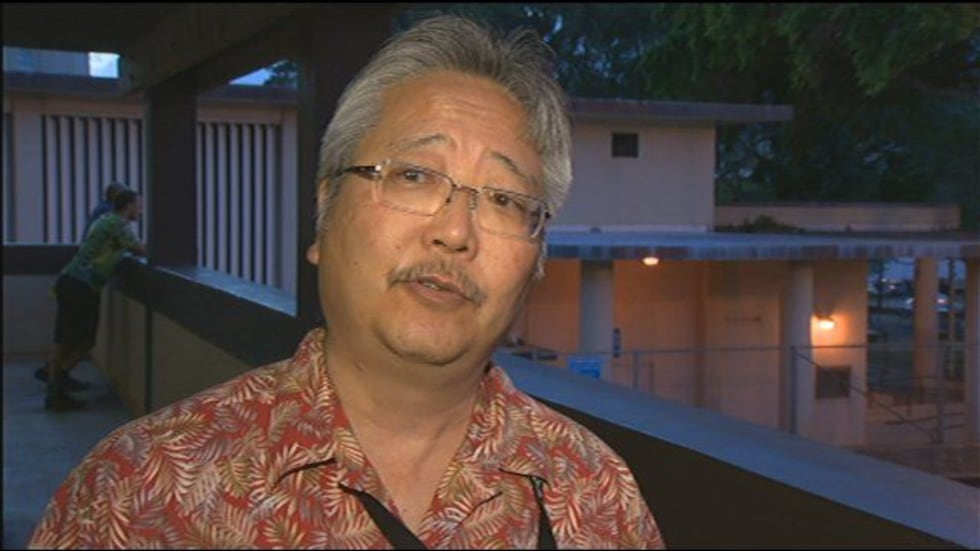 By Ben Gutierrez - bio | email
KAIMUKI (HawaiiNewsNow) - You could tell who was at the Kaimuki Community Park Thursday night by the dozens of bicycles that were parked and locked all over the park and surrounding areas.
Their owners were there to show their support for the city's plans to add bike lanes on Waialae Avenue, from the top of the hill at 11th Avenue, down to St. Louis Drive. They packed a community meeting on the issue.
The city Transportation Services Department has been studying the feasibility of removing a motor vehicle lane on Waialae to make the bike lanes a reality.
"Right now the road has more lanes than it needs, and so we can take out one lane, add in bike lanes, make it easier to park and un-park, easier to make turns," said Dan Burden, a national street expert and executive director of the Walkable and Livable Communities Institute. "Sometimes having less of something is more, and this is going to be one of those cases."
Adding bike lanes on Waialae also would connect existing like lanes on Kalanianaole Highway and St. Louis Drive, which are heavily used by bicyclists heading to the University of Hawaii.
"One of the main goals in the bike plan was to connect our existing bikeways," said Chris Sayers, the city transportation services department's bicycle coordinator. "That was one of the main criticism of here is that we have bikeways that go for a little while and then stop."
The city says the bike lanes will work, even after last September's three-day experiment in which the city coned off a traffic lane to see if Waialae Avenue could still function without it.
"First day was absolute pandemonium. We actually queued up traffic all the way to the H-1 Freeway on the other side," said city transportation services director Wayne Yoshioka. "Second day, the traffic queue only went back to Wilhemina Rise. By the third day, people had kinda figured it out."
Yoshioka also said the plan will retain parking in Kaimuki, especially between 7th and 11th Avenues. He said that was a major concern of area residents and businesses.
While bicyclists are in favor of having a lane, some say it will take education to make it all work.
"Drivers are just uneducated I think, and there are cyclists, too," said bicyclist Brian Erickson of Waikiki. "There's a lot of learning that needs to be done on both sides, but if we gave each other some space, then it would definitely help the cause."
As for the cost, Yoshioka said there are plans to re-pave Waialae Avenue sometime this summer. "Essentially for us, it's going to be the cost of paint. And so it's going to be relatively inexpensive," he said.
Yoshioka said that it will still be sometime after June, at the earliest, that the bike lanes will become a reality.
Previous story: Bike lane experiment snarls Waialae Ave. commute
Copyright 2012 Hawaii News Now. All rights reserved.