Risk vs. Reward with state owned bank proposals
Published: Mar. 28, 2012 at 9:20 PM HST
|
Updated: Mar. 29, 2012 at 12:08 AM HST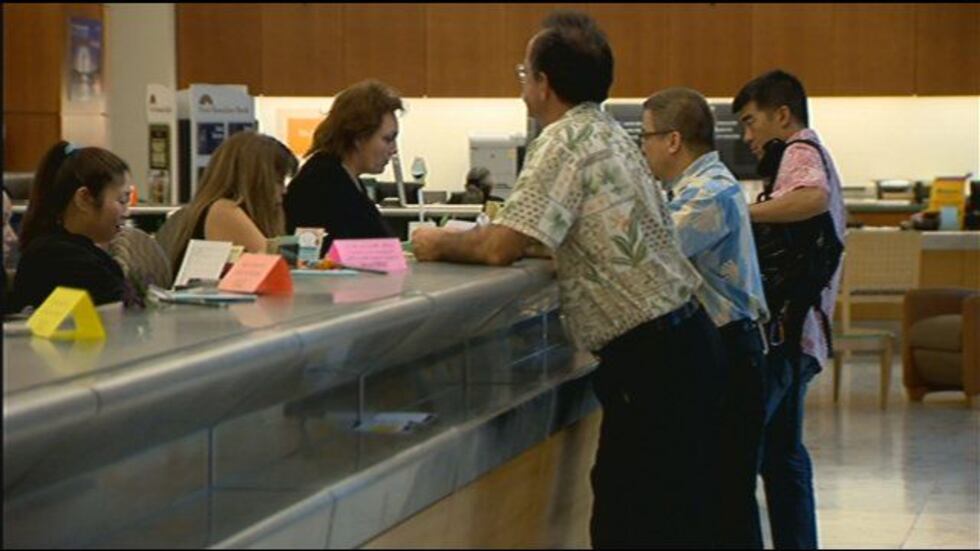 HONOLULU (HawaiiNewsNow) - Should the State of Hawaii open up its own bank? Some lawmakers want to saying it will stimulate economic growth and development.  But opponents say taxpayers shouldn't be backing risky loans.
The state bank wouldn't be a place to go open up a personal checking account but it could be a place to try and get a loan you may have been turned down for elsewhere.
It's the idea of House Finance Chair Representative Marcus Oshiro.  Here's his example, a company needs $10 million.  A private bank will only loan $5 million.  The state bank could come in and give the other $5 million which provide more opportunity and jobs but doesn't create competition.
"We would partner with them so they would have the ability to leverage the money they have and increase the loan amount for local businesses and local families," said Rep. Marcus Oshiro.
Other ideas include bailing out homeowners fighting foreclosure because of technical issues. Another is to loan money to companies in the clean energy sector.  But opponents say all that is risky especially when using taxpayer money to back it all up.
"That's the issue, can you really do this in a profitable and safe manner. Again you are putting taxpayers money at risk so if you are going to put taxpayer money at risk you need to make sure you get repaid and tax money will not be lost," said Gary Fujitani, Hawaii Bankers Association, which represents all nine banks with headquarters here in Hawaii and two mainland based banks. "I truly don't believe there is a need because I like to think the Hawaii banks have in fact taken care of the local community for many many years."
There are still plenty of questions on risk versus reward which is why one proposal would be to start a task force to study the need for a state owned bank in Hawaii before the state puts your money where its mouth is.
"There is absolutely little risk if any for the state to back stop a commercial loan," said Rep. Oshiro.
"It was a risky venture to put public deposits in such an endeavor," said Fujitani.
The state bank would keep all of the $4 billion worth of tax and bond revenue in Hawaii. Right now more than a quarter of that money is in mainland banks.
North Dakota is the only state in the country with a state bank.  Massachusetts turned downed its own version of a state bank.  Hawaii is one of 17 states considering it.
The bills related to the state bank are listed below. For more information click on each bill number.
Copyright 2012 Hawaii News Now. All rights reserved.