Waikiki casino idea is extreme long shot to pass
Published: Feb. 13, 2012 at 10:11 PM HST
|
Updated: Feb. 13, 2012 at 11:46 PM HST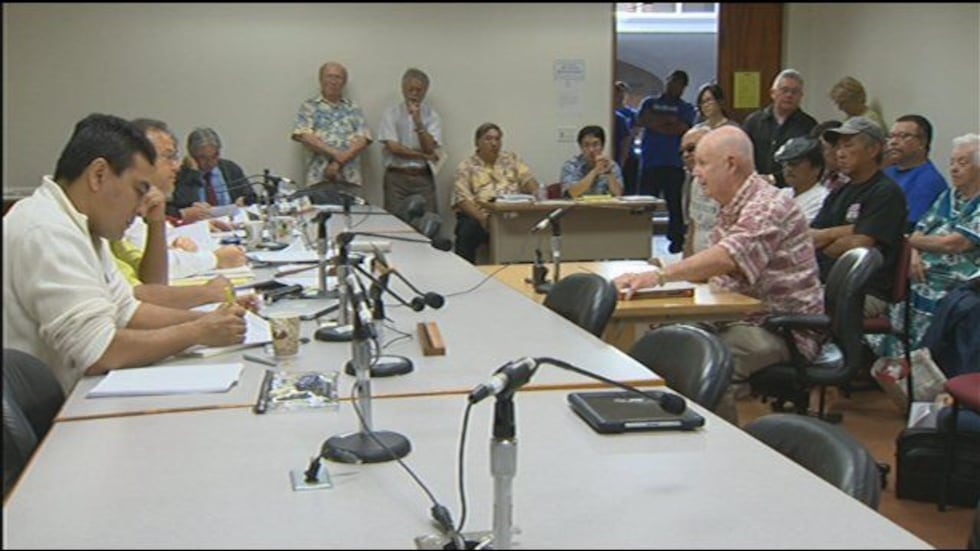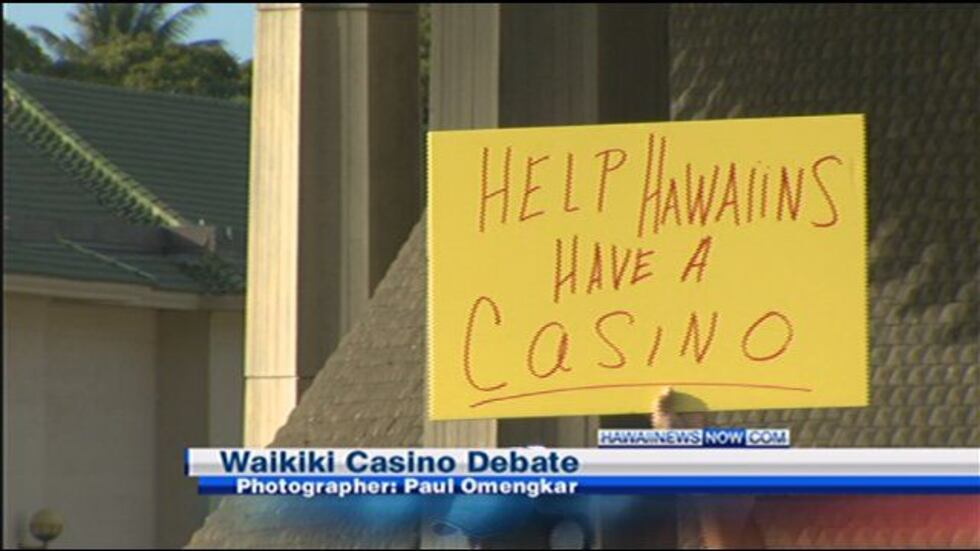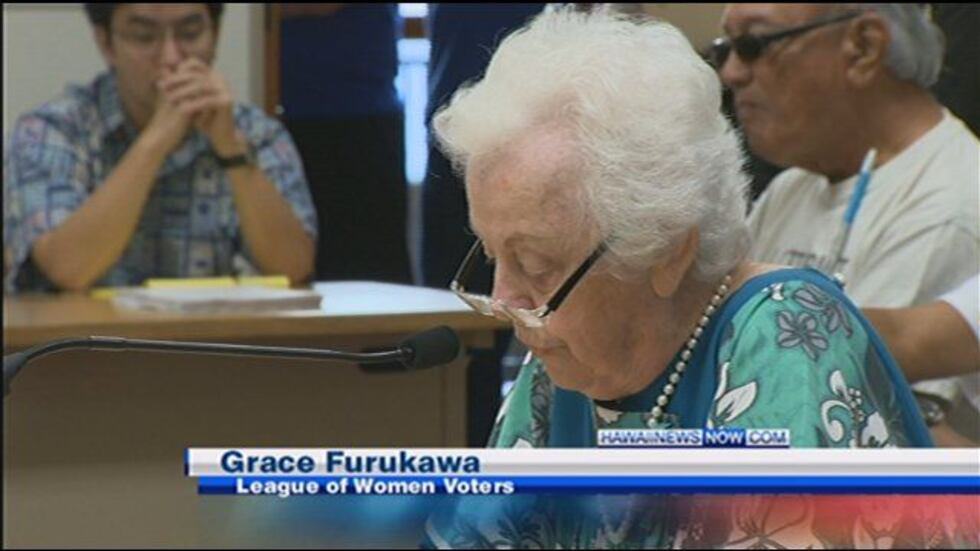 HONOLULU (HawaiiNewsNow) - Casino advocates are going for the jackpot, but opponents hope to bust the plans.  Lawmakers heard arguments from both sides of the gambling issue today as they contemplate opening a casino in Waikiki.
The bill would allow one stand alone casino not in a hotel, impose a fifteen percent wagering tax on gross receipts, and start a compulsive gambler program.  But lawmakers are still not ready to go all in after hearing testimony all morning.
"Slot machines alone are the crack cocaine of gambling," said Grace Furukawa, League of Women Voters of Hawaii.
"Don't be fooled by the darkness coming to the light here," said Strider Didymus, Bikers for Christ.
"In general gambling and pornography both have a lot in common, both exploit for profit, exploit human weaknesses, cause deep rooted addiction, ruin marriages and families and destroy children's lives," said Allen Cardines, Jr., Hawaii Family Forum.
"Hawaii is a unique state in our nation. Our natural beauty, our richly diverse culture, and history make Hawaii a premiere destination for tourists and guests all over the world. Let us capitalize on our strengths rather than selling our birthright for a pot of gambling stew," said Rev. Kerry Grogan, Christ Church Uniting Disciples & Presbyterians.
During her testimony Rev. Grogan spoke about a member of her community in Northern Kentucky who killed himself on the steps of the church after running into trouble with gambling debts.
"It all became too much for him so he left a note for his ex wife and his two teenage children and ended his life," said Rev. Grogan.
Supporters of the casino highlighted their points as well.
"I think with endeavors such as a casino I could be gainfully employed and not have to depend on the state," testified Larry Fenton, an unemployed ironworker.  "Representatives need to look at other alternatives to stagnation and the smoke screen that my Christian brothers and sisters put up when they are addressing this issue."
"What this does is regulates gambling, collects the money and brings good jobs to people," said Jake Miklojcik, Michigan Consultants, gambling supporter.
"I truly believe this will help the economy because we are in dire need of money," said Calvin Ching, gambling supporter.
The issue has been debated for years. Tom Shields, with Marketing Resource Group from Michigan says his group is willing to pay the $150 million to start up the casino and invest an additional $500 million in the building and operation.  He also tried to start gambling in Hawaii a decade ago.
"We were here 10 years ago and we supported an effort to build two casinos, one in Waikiki and one in Koolina. Had that legislation been passed 10 years ago over the last nine years Hawaii would have taken in about $1.3 billion in additional state revenues," said Shields.
It appeared Tourism Committee Chair Tom Brower favored the idea when he said Hawaii residents spend about $200 million a year in Las Vegas.
"The idea is for them to spend that money here because they're going to spend it anyway," said Rep. Brower, (D) Waikiki.
Brower also said he estimated 3 to 6 percent would become problem gamblers but really it comes down to self control.
"Is gambling evil or is people's lack of self control a problem," said Rep. Brower. "Personally I don't think gambling can make a person anything that they're not already. They were raised or have become an addictive personality and somewhere it's going to show."
But in the end the committee deferred the issue meaning don't bet on it passing this session.  And there's a good reason why the gambling issue is starting to sound like a broken record.
"The gambling issue is definitely not going away... not going away... not going away..." said John Radcliffe, who has lobbied to bring gambling to Hawaii for the past 12 years.
The Tourism Committee has until late Thursday to vote on the issue but I'm told the Waikiki casino idea is as good as dead this year.
To view the text of the HB2788 and see status and testimony click here.
Copyright 2012 Hawaii News Now. All rights reserved.