Popular literacy program draws record crowd after budget cuts
Published: Jan. 27, 2012 at 2:47 AM HST
|
Updated: Jan. 27, 2012 at 3:58 AM HST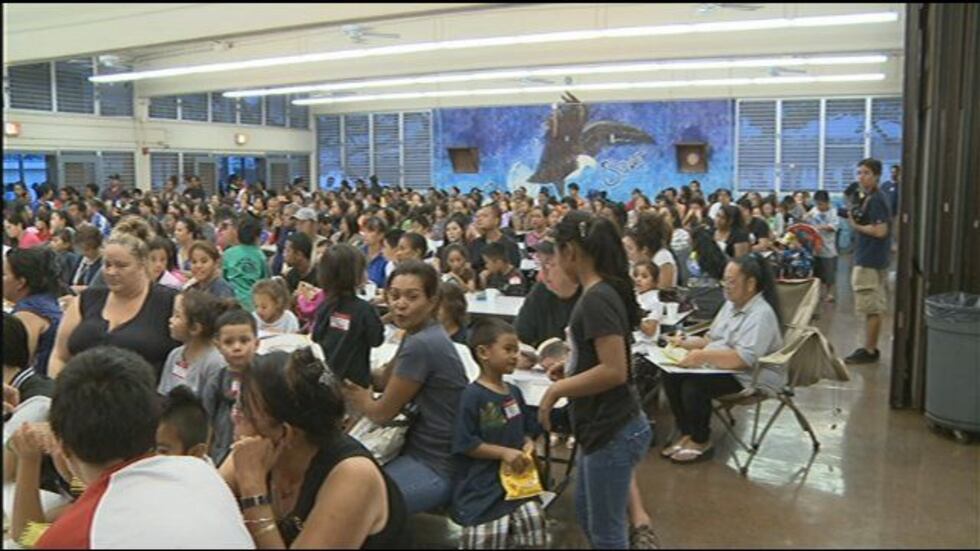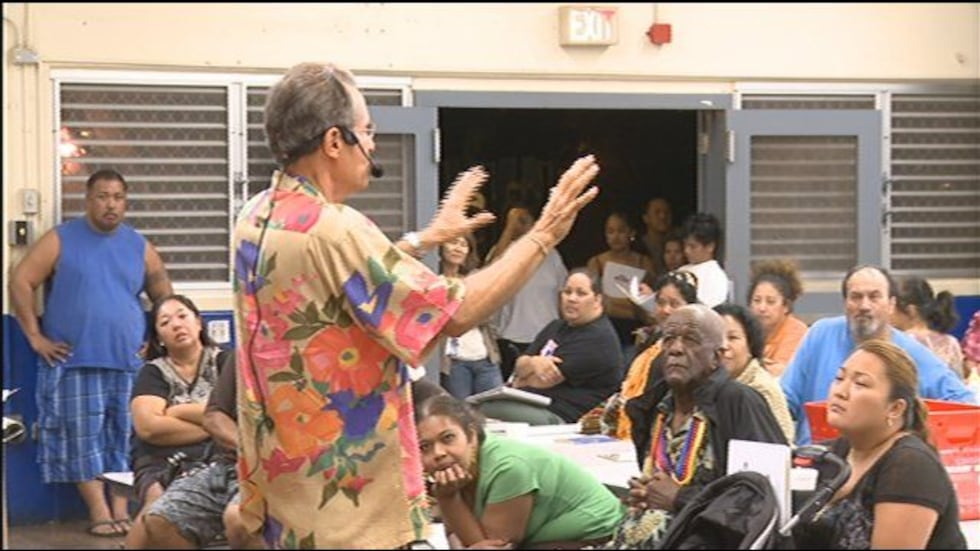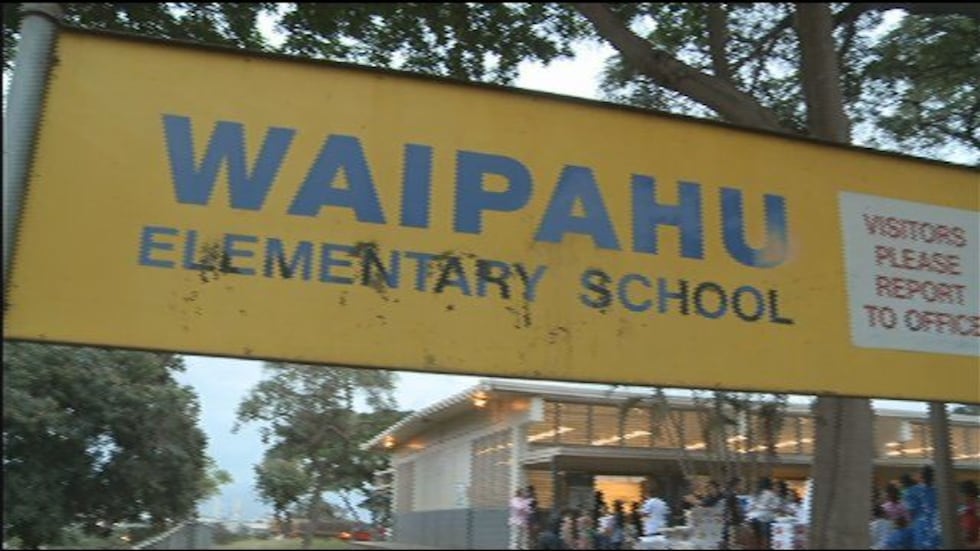 By Ben Gutierrez - bio | email
WAIPAHU (HawaiiNewsNow) - More than a thousand parents and children showed up at Waipahu Elementary School Thursday night, with the kids excited about reading.
Yes, reading.
The overflow crowd in the school cafeteria was there for "Read Aloud America." But despite the name, the program is only in Hawaii, and it's about more than just reading.
"It's not just a literacy program, although there are a lot of books involved. As you can see, the families all come out for it. But it's a program that helps parents understand how to talk to their children, and it's been a very successful program over the years," said Maryellen Markley of Read Aloud America.
But last year, the state cut $1.7 million in funding for Read Aloud America, or 95 percent of its budget.
"Until we lost our funding, we reached over 50,000 adults and children every year," said Jed Gaines, president of Read Aloud America. He said because of the cuts, there will be just two program this semester, in Waipahu and Kihei, Maui, instead of the usual 12. Most of the programs are aimed at schools that are in the economically hardest-hit communities.
The principal at Waipahu Elementary said the program was last at the school in 2008. He's glad to have it back, because it brings kids to the school with their parents. "That's the whole intent of the program, to build reading literacy, not just with students and the kids but as a family together, so the parents and the kids can develop some rituals and routines about reading at home," said principal Paul Taga.
There are volunteers who read to the kids in classrooms, while Gaines reads to the adults in the cafeteria to set an example for them to follow.
"A child is in school 900 hours a year, and at home, home vicinity, 78-hundred hours a year," Gaines said. "Until you change the attitudes and values of the home, you will never change our communities, our schools and our society."
There are bills in this year's legislature to restore the funding for Read Aloud America to provide the heavily-requested service to more schools in the 2012-2013 school year.
Copyright 2012 Hawaii News Now. All rights reserved.