"Bag ban" could go state-wide & include paper
Published: Jan. 27, 2012 at 12:24 AM HST
|
Updated: Jan. 27, 2012 at 6:20 PM HST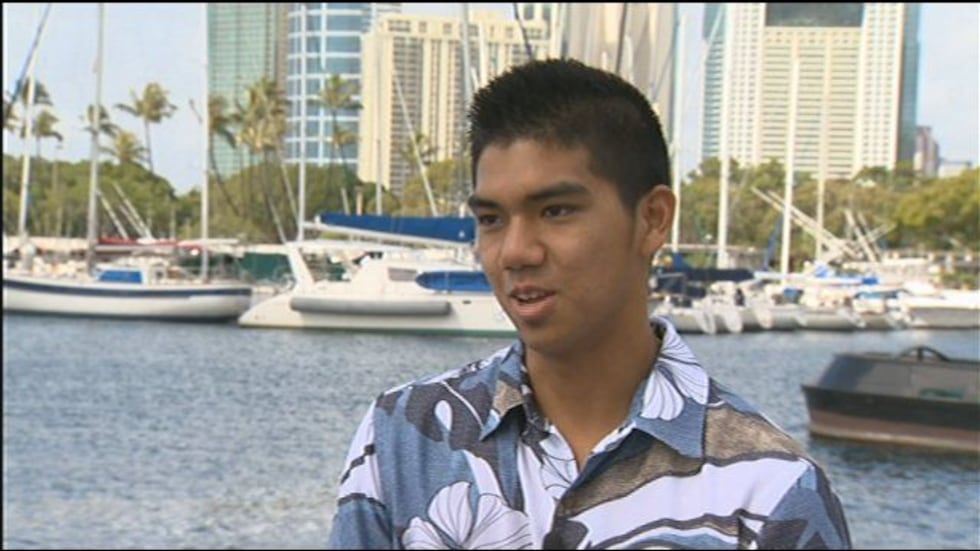 HONOLULU (HawaiiNewsNow) – "Seeing the plastic bags in the ocean, it just ruins your day." So says Iolani School senior Jon Kaneshiro. He authored one of two bag bills discussed during a House Energy and Environmental Protection committee hearing at the state capitol Thursday.
It appears likely one of those bills will emerge from the committee for further consideration.
Kaneshiro's bill, House Bill 1828, would encourage shoppers to carry re-usable bags by imposing a $.20 tax on every "single-use" bag distributed by supermarkets and other retailers.
"With the passage of this bill, I believe it will reduce overall waste in the state. I believe it will gradually eliminate the use of plastic bags. I believe that it will reduce Hawaii's dependence on foreign and mainland companies," Kaneshiro testified before the committee.
The House is considering a separate bill that would impose a $.10 fee on both "single-use" plastic AND paper bags.
While Oahu does not have a law banning the free distribution of paper or plastic bags Maui, Kauai, and the Big Island have adopted laws that prohibit certain retailers from distributing "single-use" plastic bags free of charge.
"We're not going to override what they've done. Basically what we are going to do is add to that, so where they did not ban single use paper bags, we are going to add a fee to that and in that way discourage the use of those single-use bags also," said Representative Denny Coffman who chairs the committee.
Environmentalists and retail lobbyists who testified before the committee said they favor the law that would govern both plastic and paper.
"Times and Safeway proactively want to address the issue of single use bags," said Melissa Pavlicek while representing both Times and Safeway supermarkets.
"We do think this is a good mechanism for working to change our behavior about single use plastic bags," said Mark Fox, Director of External Affairs for the Nature Conservancy.
Coffman and other committee members would prefer a law that includes a fee on both plastic and paper. Therefore, Kaneshiro's bill (HB 1828) was deferred by the committee meaning it is likely dead for the remainder of the current legislative session, but the intent of his bill is still alive in the other bag bill (HB 2260).
"There are some parts of his bill that certainly the citizens of this state liked, so I've got to look at that. Maybe I'll incorporate that into the bill that finally moves forward," Coffman said.
The proposed fee, or tax, for "single use" bags may be adjusted before the committee passes the bag bill to other committees for consideration.
If a state-wide bag law does pass during the current legislative session, it would likely take effect at the beginning of 2013.
Kaneshiro began work on his bill while serving as an intern for House Speaker Calvin Say last summer.
"What I did was try to educate him on the legislative process. We handed him the topic of plastic bags and here today we have a bill dealing with plastic bags," Says told Hawaii News Now. "His intent and goals and vision is still the same as that other bill and I feel very very proud because the chair will incorporate some of the highlights of his bill into this other bill," Say added.
"There's no argument that Hawaii will be cleaner," Kaneshiro told Hawaii News Now. "It's just something that we have to do."
Copyright 2012 Hawaii News Now. All rights reserved.