Big Island puppy farm owners connected to Waimanalo animal cruelty case
Published: Jan. 11, 2012 at 12:19 AM HST
|
Updated: Jan. 11, 2012 at 12:33 AM HST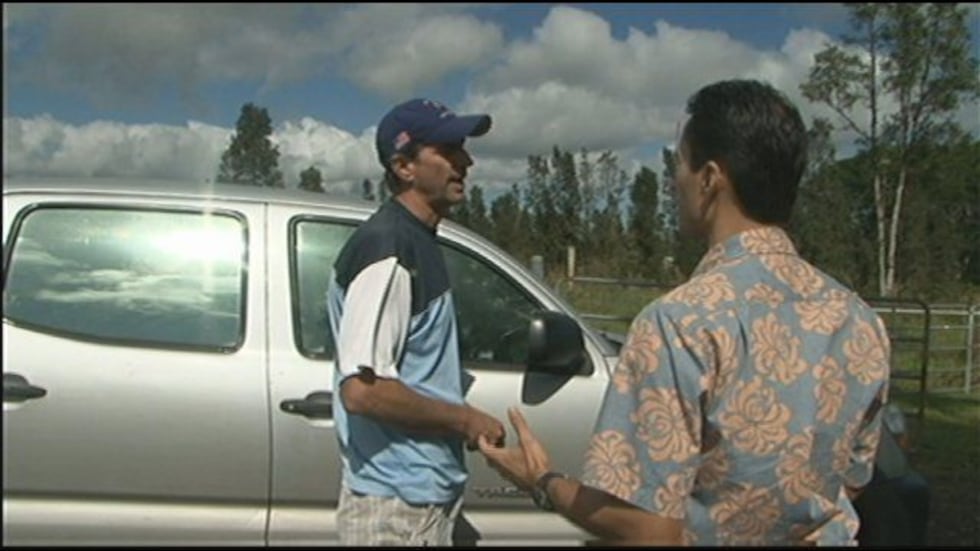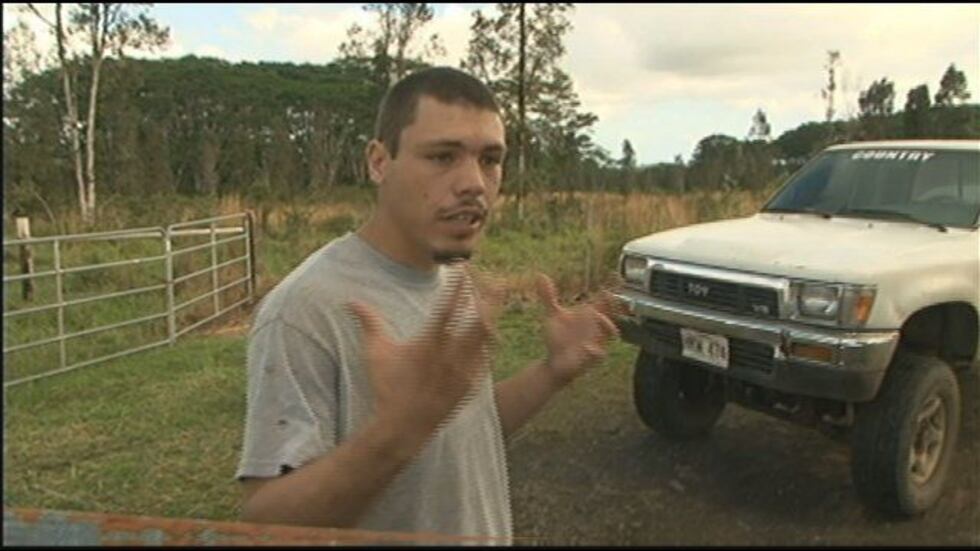 MOUNTAIN VIEW, BIG ISLAND (HawaiiNewsNow) - There is a new dog breeding facility in Mountain View on the Big Island where dozens are dogs are housed.  It's relevant because the farm is owned by some of the same people connected to 153 counts of animal cruelty and the sentencing in that case is set for February 15, 2012.
Here's the connection and timeline, on February 28, 2011 the Hawaiian Humane Society seized 153 dogs from the farm in Waimanalo.  That business was operated by Bradley International where Vernon Luke was an officer.  The land is owned by his daughter Sheryl Luke-Kalani who also owns the Aloha Pet Shop in Aiea.
Nine days after the raid on March 9 Sheryl registers a new business called Kulani Estates LLC with the name of her pet store attached.  Kulani Estates along with the Vernon Luke, Sheryl Luke-Kalani, Eldiana Kuuleionapua and Paul Lazor buy the Big Island Farm at 17-3864 South Kulani Road and a new breeding operation begins.
"I lease this property and it has nothing to do with Vernon Luke and that's all I really want to say," said Stephen Williamson, who manages the operation. "I have no affiliation with Waimanalo,"
"I have a facility here that is boarding and kenneling. So what else would you like to know?" said Williamson, when we spoke with him at the farm.
"Are you selling the puppies to Sheryl Luke's pet store?" I ask.
"That hasn't been decided. I may," responded Williamson.
We obtained American Kennel Club forms dated in June with a hand written note to 'Sheryl' indicating she received two poodles from the Big Island.
A worker at the farm also confirms dogs have gone to Luke-Kalani's pet store.
"Well we have in the past, but that was in the past. We have puppies that are going to be sold in a few weeks, 3 or 4 weeks but we don't know exactly where they're going to go," said Hapaki Teixeira, farm employee.  "They're not pure breeds like the dogs that they brought because the guys didn't really have them together. Actually I had golden retrievers with huskies with this and that and they all bred off so we're trying to get everything back on schedule."
Williamson says he's leasing the land from Vernon Luke and that's Luke's only role, however we've obtained emails that show Vernon Luke has been involved.
Emails from September show Vernon Luke wrote back and forth with perspective employees and even mentioned flying to Hilo to interview them, which shows involvement.
Williamson also lives in Vernon Luke's house in Kailua.  Williamson listed that house on shipping receipts to and from the Big Island.  An Aloha Air Cargo receipt shows Williamson sent five dogs from to the Big Island in November.  And in December there's a Hawaiian Air Cargo receipt showing two 10 week old pugs coming to Oahu.
When we visited the farm we did see employees cleaning up the kennels.  They've seen the images from Waimanalo and maintain they take better care of the dogs.
"It's just the name yes, Vernon Luke or whatever, they think puppy mill first thing. We're doing it for the dogs. What it was before, I can't tell you what it was, it was horrible, you've seen the pictures, and what it is now its way better and we're working to be better," said Teixeira.
The dogs are kept under shelters that are open on the sides.  The pregnant and new born puppies stay in an enclosed shed.  Williamson says he is building exercise areas for the dogs.  Work should be done the end of February and they say we're invited back when it's complete.
"When I'm done with my building I'm happy to bring you back," said Williamson.
"Whoever thinks that we're running it wrong we'd like to bring them in and show them that we're actually doing something right," said Teixeira.
Copyright 2011 Hawaii News Now. All rights reserved.