UH research vessel returns home safely after taking on water 60 miles off Oahu
Published: Jan. 7, 2012 at 9:35 PM HST
|
Updated: Jan. 8, 2012 at 1:19 AM HST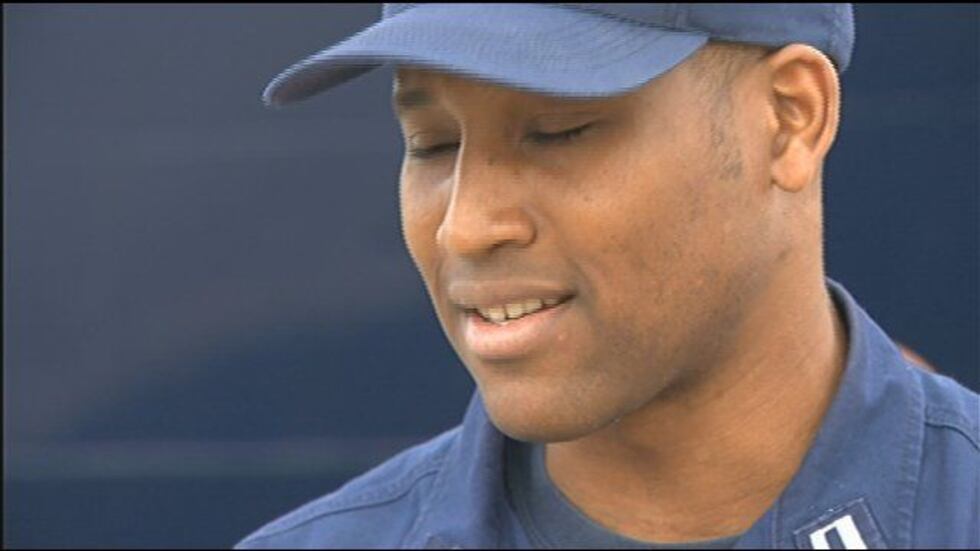 By Minna Sugimoto - bio | email
HONOLULU (HawaiiNewsNow) - A University of Hawaii research vessel that called for Coast Guard assistance when it began taking on water some 60 miles off Oahu returned safely to port Saturday. The 186-foot ship was carrying UH and University of Washington researchers.
There were 20 crew members and 20 passengers on the Kilo Moana when it ran into trouble at sea. No one was hurt.
Tom Hadzor was traveling with scientists from the University of Washington, documenting their study on internal waves. On Friday, the team was about to deploy a piece of equipment to test ocean currents when the mission turned from research to rescue.
"We started the morning with the ship listing heavily to one side and quickly it was evident that we had some problems," Hadzor of Wide Eye Productions said.
The Coast Guard was called after water began gushing on board at a rate of 400 gallons per hour through a baseball-sized hole in the hull. The bilge pumps on the Kilo Moana couldn't keep up.
At the time, the vessel was about 60 to 70 miles north of Turtle Bay at a research site called Station Aloha. The Coast Guard sent multiple aircraft and boats.
"We launched pretty much the full force on this one," Lt. Leigh Cotterell, US Coast Guard, said. "Pretty substantial effort. We had a lot of people on board working with the vessel's crew hand in hand, good partnership there to keep the vessel afloat and keep the 40 people that are on board alive."
Everyone on the ailing ship donned life jackets, while the Coast Guard delivered two rescue swimmers and eight pumps to help with dewatering efforts.
"Nobody panicked," Hadzor said. "The Coast Guard did an amazing job. It was very reassuring to know that they were there and if the boat was to go over, we would have been plucked out of the water quickly."
The Kilo Moana headed back toward Oahu, but anchored about a mile outside Honolulu Harbor for several hours while Pacific Divers inspected the damage and completed temporary patch work.
"Honolulu Harbor is the key harbor here for all the islands," Cotterell said. "You definitely wouldn't want to let a vessel in and sink in the middle of the channel. That would obviously disrupt commerce."
Students from the University of Hawaii were also on board conducting physical and biological oceanographic research. It's unclear how long the ship will be out of commission.
"We'll undoubtedly miss some of the work that we were planning to do in January," Sandy Shor, UH School of Ocean and Earth Science and Technology, said. "We had a couple more cruises scheduled on the Kilo Moana. We'll have to see."
Shor says the Kilo Moana was already scheduled to go into maintenance at the beginning of next month.
Copyright 2012 Hawaii News Now. All rights reserved.