Christmas murder under investigation on Maui
Published: Dec. 26, 2011 at 6:10 PM HST
|
Updated: Dec. 26, 2011 at 7:20 PM HST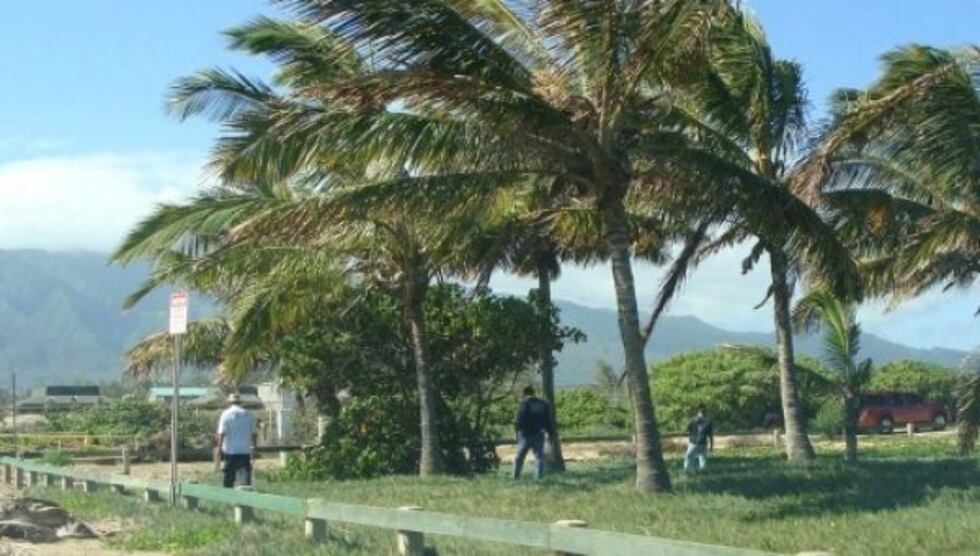 KAHULUI, Maui (HawaiiNewsNow) - The Maui Police Department has opened a murder investigation after a man was found beaten to death in Kahului.
The incident happened Christmas afternoon on the beach just off Amala Place and east of the County of Maui Wastewater Treatment Place in Kahului.
Police say a female caller reported finding an unresponsive male, who appeared to have suffered from a severe head injury.
Police officers say when they arrived on scene they found the body of a Caucasian man with severe head trauma.
Maui police say a preliminary investigation revealed the man, suffered multiple traumas to the head.
The victim has been tentatively identified as a 57 year old Caucasian male. Positive identification and notification of next of kin is pending.
Maui police have made no arrests in the case. An autopsy was scheduled for Monday.
Click here to view video of the murder scene from MauiNow.com
Copyright 2011 Hawaii News Now. All rights reserved.