EXCLUSIVE: 25th Infantry Division soldiers talk about multiple tours of duty
Published: Dec. 21, 2011 at 9:59 PM HST
|
Updated: Dec. 22, 2011 at 12:13 AM HST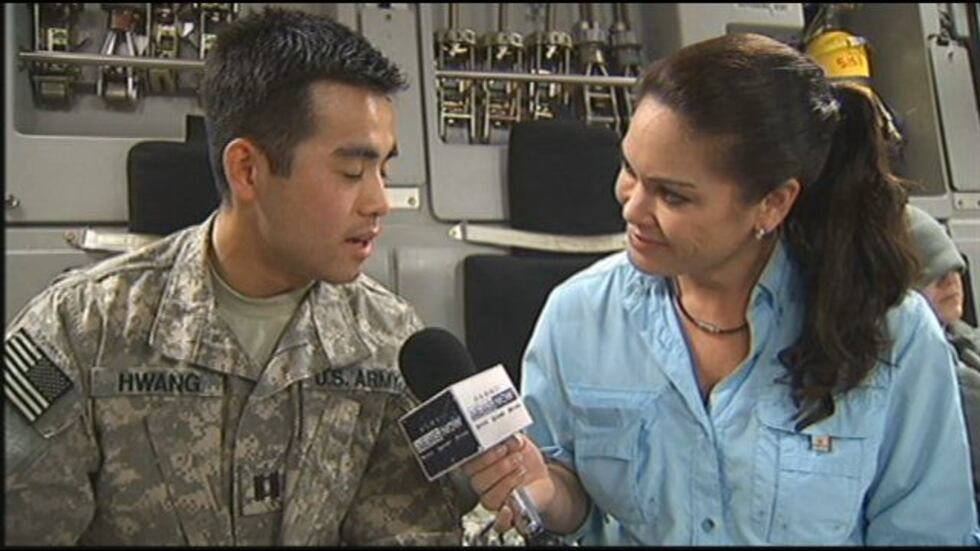 By Teri Okita
ON BOARD A C-17 (HawaiiNewsNow) - Twenty-five thousand soldiers from Schofield's 25th Infantry Division headquarters served in the Iraq War.
It was not uncommon for troops to do, two, three, even four or more tours of duty there.
On board the C-17 headed for home, they talked about those multiple tours.
Staff Sgt. Ray Reneau, 28, did four tours in Iraq.
"I've grown up... a lot," Reneau said.
He had to. At age 18, Reneau was among the first soldiers who went to Iraq in 2003. During one of his tours, a roadside bomb blew up his Humvee. The three other soldiers inside were killed, while Reneau got escaped without a scratch.
"It tests you as a person and makes you humble, really humble, it really does," Reneau said.
Just before Capt. Daniel Hwang deployed the first of two times, he and his friend, 1st Lt. Daniel Hyde, rented a penthouse in Downtown Honolulu for three weeks.
"Lived it up and we said 'Hey, make sure before we head out on this first deployment for us, at that point and time, make sure we live life with no regrets, live it to the fullest because each day...the next day, could be our last,'" Hwang said.
Truer words never spoken. Lt. Hyde died in March 2009, killed instantly by a grenade. That's why there's mixed emotions about the war's end. These soldiers are happy to be home, but many lost close buddies there. So, they try to focus on the positive.
"My second time, I was here for the surge and it was a really tough flight," SGM Charles Rosado said. "But now that it's this last tour, you can see that the Iraqi government has started to form, and I think that they're ready to accept responsibility for their country. It's a lot safer place."
At least now they know these multiple tours will come to an end.
Still, most seem ready to serve if duty calls again.
Copyright 2011 Hawaii News Now. All rights reserved.