Storm debris clogging Ala Wai Boat Harbor
Published: Dec. 15, 2011 at 3:19 AM HST
|
Updated: Dec. 15, 2011 at 4:20 AM HST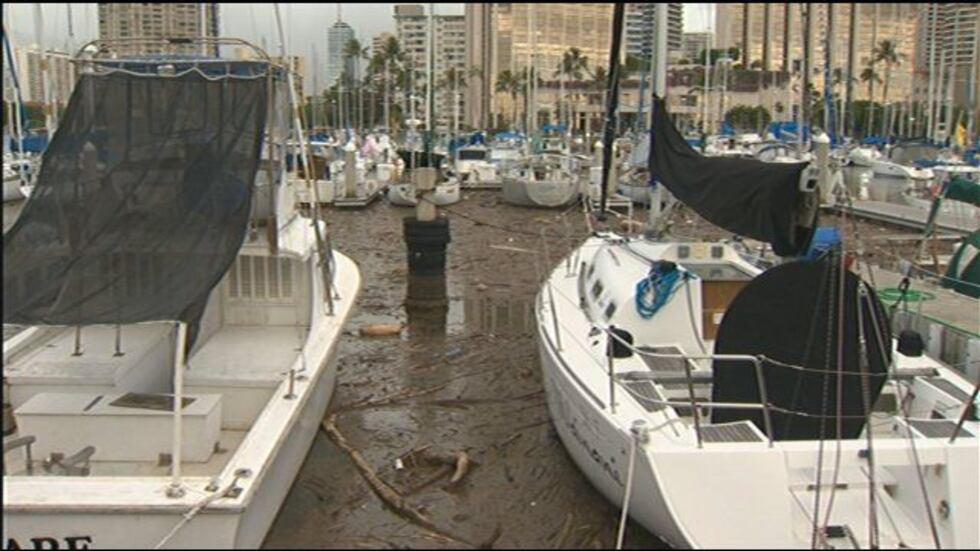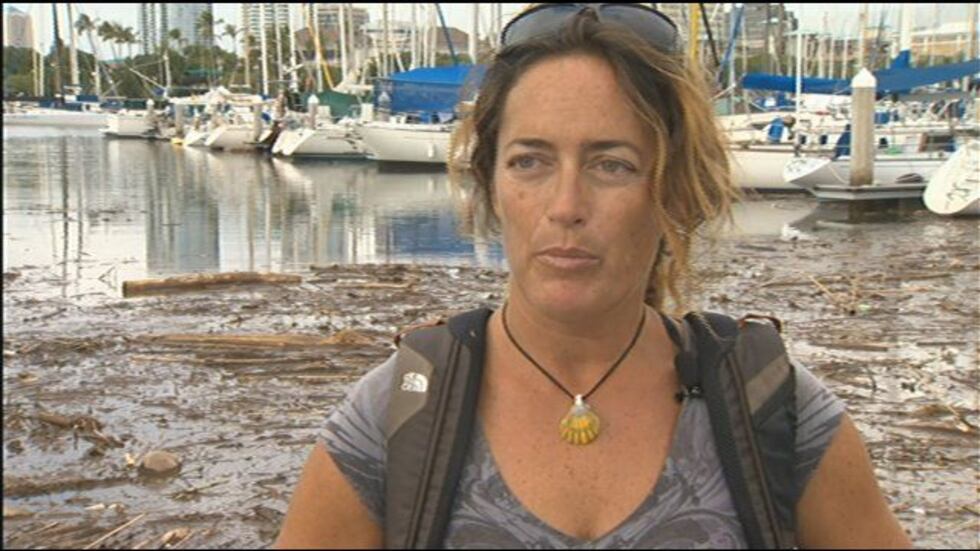 By Ben Gutierrez - bio | email

HONOLULU (HawaiiNewsNow) - Whenever there's heavy rain, the Ala Wai Boat Harbor gets storm runoff debris. But according to residents who live on boats moored in the harbor, Tuesday's downpour left a more debris than they've ever seen.
"This is by far, the worst, yeah," said Ala Wai resident Tiffini Lopez. "I mean, after every rain it's always come in and it's always been in the front row (near the Ilikai Hotel). But this is the worst I've seen it."
There were branches, twigs, trash, balls, and even a mattress, all floating in the boat harbor around the Ewa side of the B and C docks.
The debris is making life difficult for boaters like Melissa Easter. "It would kill my engine, my prop, everything if I fired up my engine in here," she said. "I would be dead in the water, pretty much."
The state Department of Land and Natural Resources said more debris may be getting trapped by the newer floating docks that were installed in 2009, which has thicker pontoons.
Even more flotsam jammed the debris trap beneath the Ala Moana Boulevard bridge, where the Ala Wai enters the harbor. DLNR said it the trap was overwhelmed by the storm.
A contractor hired by the state was cleaning it out with a backhoe Wednesday.
Most of the debris likely came through the Manoa Palolo Drainage Canal, which enters the Ala Wai Canal. Manoa received more than six and-a-half inches of rain in the storm.
In a statement, the DLNR said, "Responsibility for cleaning the streams and drainage canals may fall to a combination of private landowners, or county and state agencies. However, there is presently no system no prevent trash from these upslope communities from washing into the Ala Wai Canal and through the harbor, where it is visible to Waikiki residents and visitors, and out to the ocean."
"Now the branches and stuff, I understand that to a certain degree because that's more natural," said Easter. "But when you look at the debris, the other stuff, like the Styrofoam and everything -- we need to start doing a better cleanup."
"I can just imagine people throwing it from their front yard into the stream or something," said Lopez. "It's sad."
Harbor staff is taking out larger items. The DLNR said inmate labor will assist in more cleanup efforts Friday.
Copyright 2011 Hawaii News Now. All rights reserved.