State Rep. Chris Lee recovers from stroke, warns others of danger
Published: Dec. 1, 2011 at 6:29 PM HST
|
Updated: Dec. 1, 2011 at 11:13 PM HST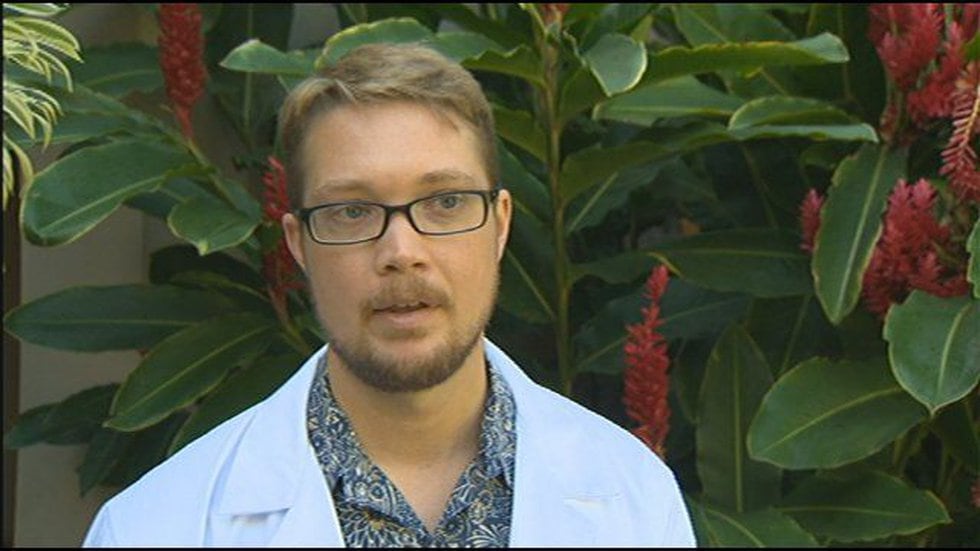 By Brooks Baehr - bio | email
KAILUA (HawaiiNewsNow) – State representative Chris Lee is back on the job and feeling like himself again after a stroke landed him in a hospital bed for four days in early November.
Lee was answering questions from members of the Kailua Neighborhood Board during its Nov. 3 meeting when his vision began to blur.
"As I looked across to the audience I realized I couldn't see the people who were asking me questions. And there was this real slow loss of vision. So I started seeing spots and blackness, and at that point I thought, man, I stood up too fast or I was feeling light headed and I'll just power through because it was on camera. I didn't want to cause a scene," Lee told Hawaii News Now.
Paramedics stationed at the nearby Kailua fire house rushed Lee to Castle Medical Center where he was given a clot busting drug. That quick treatment was key to his recovery.
"Stroke is a blockage in a blood vessel that results in permanent injury to the brain. The brain does not have very good energy stores, and it relies on constant blood flow. And so if you block blood flow to any part of the brain for any period of time more than a couple of minutes, it starts to cause permanent injury to that part of the brain," said Dr. Matt Koenig, a stroke neurologist at the Queen's Medical Center.
"The most important thing for people to do is be able to recognize the signs and symptoms of stroke and to understand that time is absolutely critical. Absence of blood flow for even more than a few minutes begins to cause permanent injury to the brain," Koenig said.
Almost three-fourths of all strokes occur in people 65 and older. Lee is just 30.
People with high blood pressure, high cholesterol, or diabetes are at greater risk of stroke. Lee is not diabetic and exercises regularly to maintain his physical condition.
He hopes to use his position as a legislator to raise awareness about stroke and help educate people about the signs and symptoms of stroke.
For more on Lee's ordeal and to learn about how to recognize a stroke, watch Hawaii News Now on KHNL at 5:30 p.m. Thursday or watch the corresponding video on this web site once it is posted.
Copyright 2011 Hawaii News Now. All rights reserved.