TV cameraman pulls man from burning vehicle on H1 Freeway
Published: Nov. 25, 2011 at 8:00 PM HST
|
Updated: Nov. 27, 2011 at 2:57 AM HST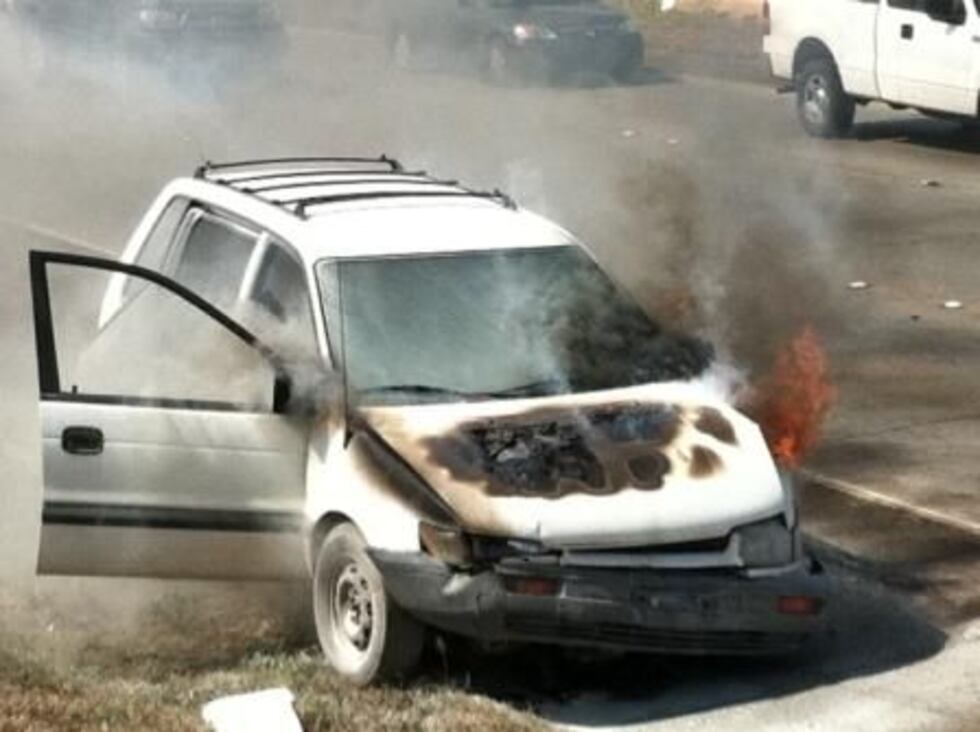 By Minna Sugimoto - bio | email
KUNIA (HawaiiNewsNow) - A video-journalist with Hawaii News Now on Friday rushed to a burning car on the H1 Freeway near Kunia and pulled the occupant to safety.
Alan "AJ" Johnson and this reporter came upon the vehicle fire on the east-bound side of the H1 at about 12 PM, after shooting a news story about a burglary in Waianae. Johnson pulled the man out of the passenger side and helped him to a grassy area off the shoulder.
Several minutes later, the car was engulfed in flames.
A witness says the driver ran off, leaving his passenger in the burning vehicle.
A female motorist pulled over, held the injured passenger's hand, and kept talking to him until paramedics arrived. The victim was taken to the hospital in serious condition.
A second man was eventually located and also received medical attention.
Fire officials say it appears the car struck a guard rail after a tire blew out, and then a fuel line burst. HFD's hazmat team was called in to clean up the fuel spill.
Copyright 2011 Hawaii News Now. All rights reserved.