Rail contract winner a "responsible offerer" despite more financial troubles
Published: Oct. 13, 2011 at 10:17 PM HST
|
Updated: Oct. 14, 2011 at 12:26 AM HST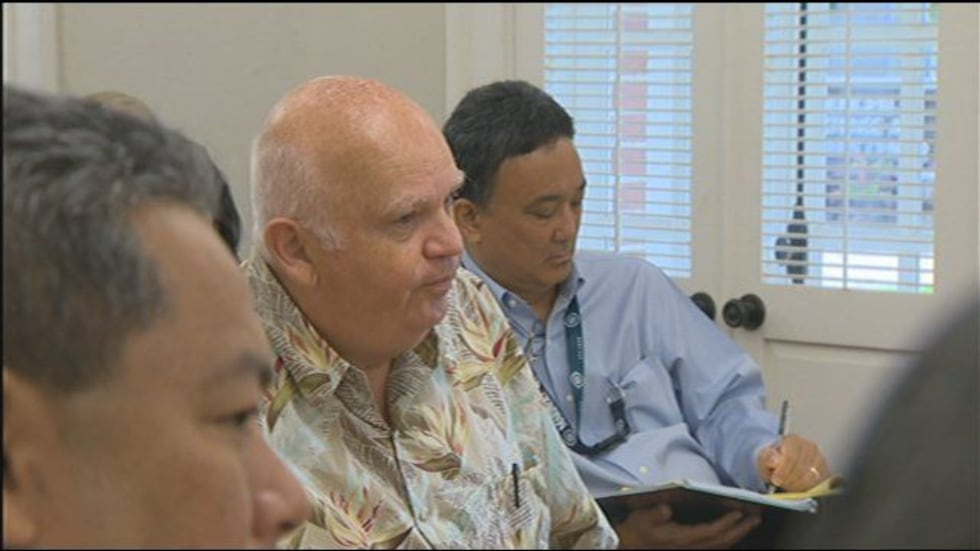 HONOLULU (HawaiiNewsNow) - Once again concerns are raised with Ansaldo Honolulu, the company picked to build the rail transit's core system, and once again the city says it's not a problem.
Moody's Investors Service downgraded Ansaldo's parent company Finmeccanica's credit rating which the HART Interim Director shrugged off.
"These things happen but I think at the moment Finmeccanica's standing is very good," said Toru Hamayasu, Honolulu Authority for Rapid Transportation Interim Executive Director.  "They're also backed by the government so I think we have sufficient reason to believe that these people are financially responsible."
Ansaldo Breda is also for sale which could complicate things but the city isn't concerned because it has a letter from Finmeccanica's president giving his word to stand by Ansaldo.
"Regardless of the future of Ansaldo Breda, the parent company will stand by it. I can't speak of the legal obligation but there certainly is a moral obligation in the same spirit that he made in an earlier statement," said Hamayasu.
Whether a letter giving his word stands up in court on a $1.4 billion deal remains to be seen.  However the city lead consultant also saw no problem with the possible sale of Ansaldo.
"My assumption that in the sale, particularly if it's the sale to a very large company, we're getting backed by another very large company," said Simon Zweighaft, InfraConsult Chief Project Officer.
The city paid big money to vet Ansaldo although the company didn't even have a contractor's license to work in Hawaii at the time of the bid which opponents argue should have immediately eliminated them from contention.  There is still a pending complaint with the state on that issue.  The maximum penalty is up to 40 percent of the contract, which would be $560 million dollars.
"It's basically something for the contractor to resolve in terms of their licensing status," said Gary Takeuchi, City Corporation Counsel.  "We've indicated to them that we're obviously interested in them resolving that as soon as they possibly can. It's their situation to resolve."
Despite the concerns pending complaint on the contractor's license, the credit downgrade and potential sale of the company, Hamayasu and the city believe Ansaldo is a responsible offerer and will be awarding them the core systems contract.
"Since nothing has been identified that warrants further delay the core systems contract will be awarded shortly to Ansaldo for signature," said Hamayasu. "Please be assured HART will not be asleep at the wheel during contract performance. If problems surface immediate actions will be taken to remedy or mediate so there is little or no likelihood that we'll ever be at risk for the full contract amount."
After an hour long discussion HART Board Member Keslie Hui urged caution.
"I want to make sure that the contracts we have in place and the systems that they're bringing on they're going to do on time and on budget because that's what matters to us," said Keslie Hui, HART Board Member.
"Frankly I'm not too sure what more documents we can give you to give you the level of comfort," answered Hamayasu.
Ansaldo will have 20 days to sign the contract and verify it has secured the $722 million worth of performance and payment bonds. Then the city has another 30 days to sign it and make it official.
Or they can go another direction.
"In our opinion the city is completely underestimating the severity of the financial situation facing them with regards to Ansaldo and Finmeccanica. They are equally underestimating the severity of the contractor's license issue," said Gino Antoniello, Sumitomo Corporation Vice President, one of the two companies that were not selected for the contract. "How they got this far is a mystery to me."
Copyright 2011 Hawaii News Now. All rights reserved.