SHOPO backs Hannemann for Congress
Published: Oct. 13, 2011 at 6:33 PM HST
|
Updated: Oct. 13, 2011 at 8:23 PM HST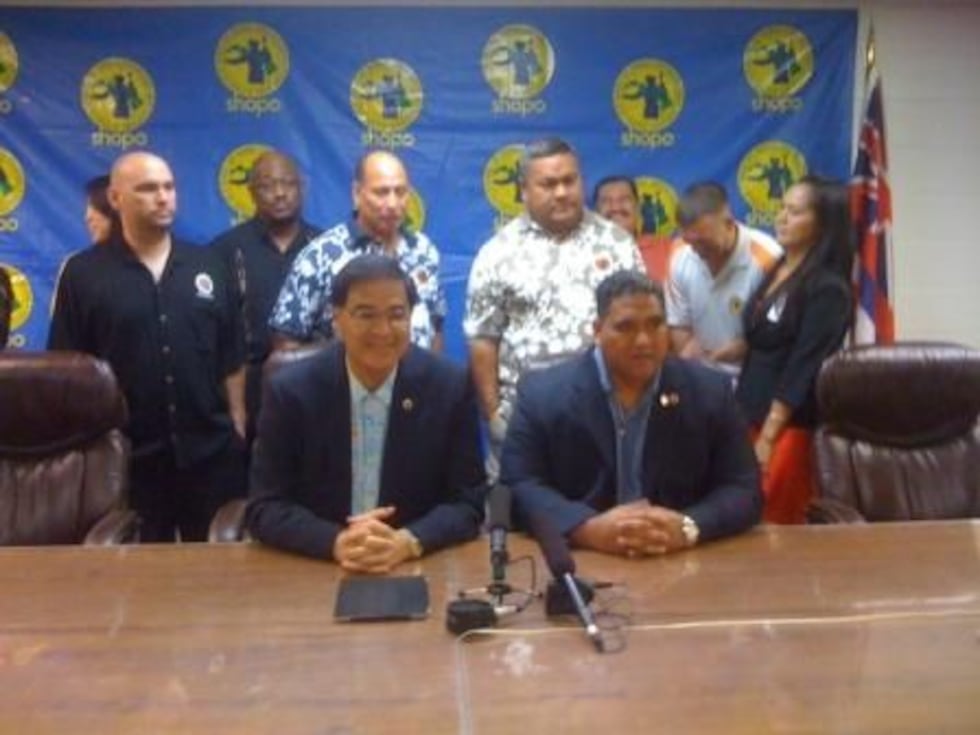 HONOLULU (HawaiiNewsNow) - The State of Hawaii organization of Police Officers (SHOPO) announced Thursday afternoon its endorsement of former Honolulu Mayor Mufi Hannemann.
Hannemann is running as a Democrat for the U.S. House of Representatives in the Second Congressional District. The seat is currently held by Mazie Hirono, who is running for the U.S. Senate.
SHOPO President Tenari Ma'afala said, "Mufi has been a true champion for police officers and public safety throughout his career. During his tenure as Mayor, the Honolulu Police Department kept its national accreditation status, and Honolulu was consistently named as one of the safest big cities in America based on FBI crime statistics. He provided strong support and the necessary resources and equipment for HPD to fulfill its mission, made major improvements to police stations and other facilities, and worked to ensure that police officers were fairly compensated, which helped stem the exodus of veteran officers to mainland municipalities."
"I hope to take that flag of the importance of public safety and continue to champion the well-being of our community in the nation's capitol," Hannemann said.
SHOPO said it also looked at another Democrat running for the seat, Honolulu City Councilmember Tulsi Gabbard.
"Ultimately we felt that Mayor Mufi Hannemann, with his experience and background, and with all due respect to Tulsi Gabbard's position as the public safety committee chair for the council, for selfish reasons, I would love for her to stay home and take care of us here, and allow Mayor Mufi Hannemann (to) go forward based on his experience," Ma'afala said.
The union representing 2,900 police officers also endorsed Hannemann when he ran for Governor.
Esther Kia'aina of the Office of Hawaiian Affairs is also running in the Democratic primary.
Copyright 2011 Hawaii News Now. All rights reserved.