USPS rally to be held at state capitol Tuesday
Published: Sep. 27, 2011 at 9:22 AM HST
|
Updated: Sep. 27, 2011 at 10:10 PM HST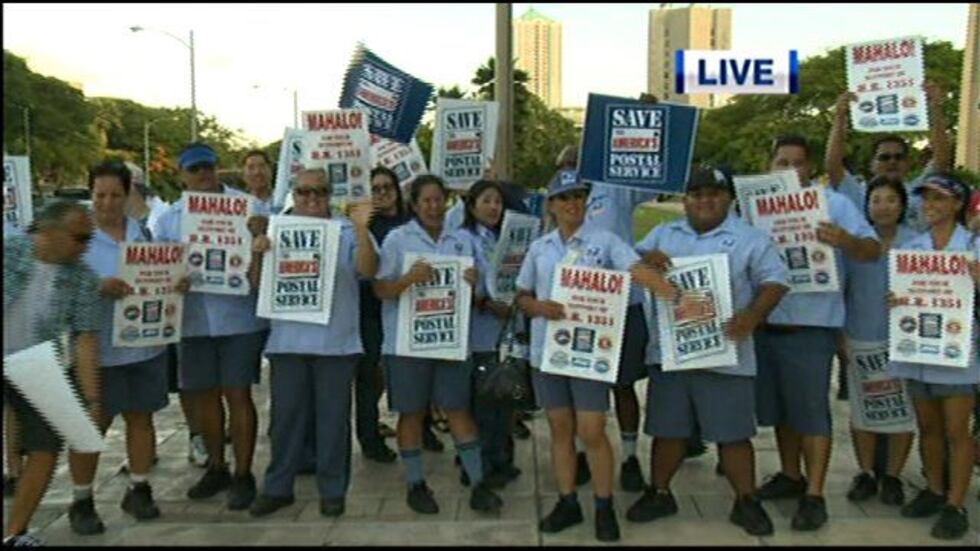 HONOLULU (HawaiiNewsNow) - With talks about the future being uncertain, Hawaii's post office wants to correct what it calls "misinformation" about the postal service's "critical" situation.
Employees will take part in one of 490 rallies happening Tuesday across the nation.
Hawaii's rally will begin at 4 p.m. at the state capitol.
We'll have more details on this story tonight on Hawaii News Now beginning at 5 p.m.
Copyright 2011 Hawaii News Now. All rights reserved.