UH cancer researchers discover genetic link to mesothelioma, melanoma of eye
Published: Aug. 28, 2011 at 4:41 PM HST
|
Updated: Aug. 28, 2011 at 10:00 PM HST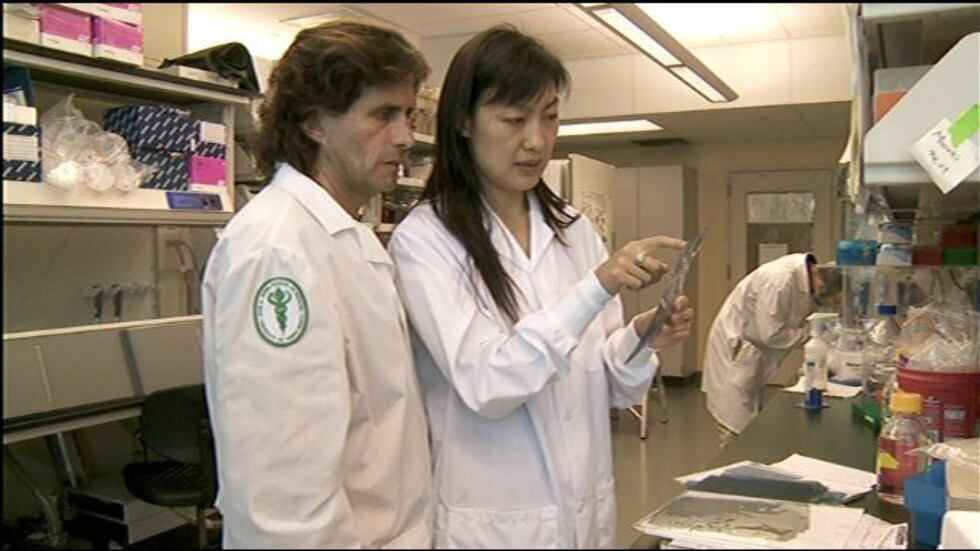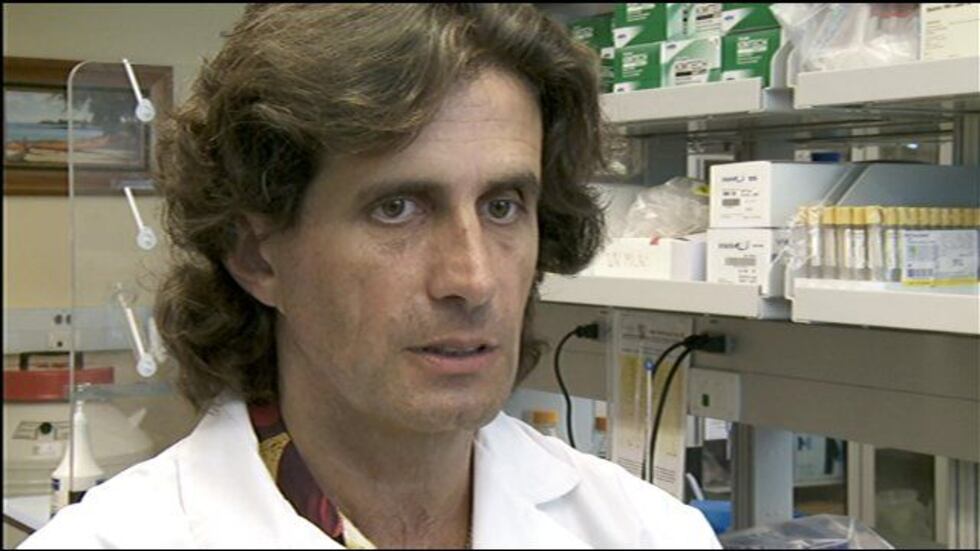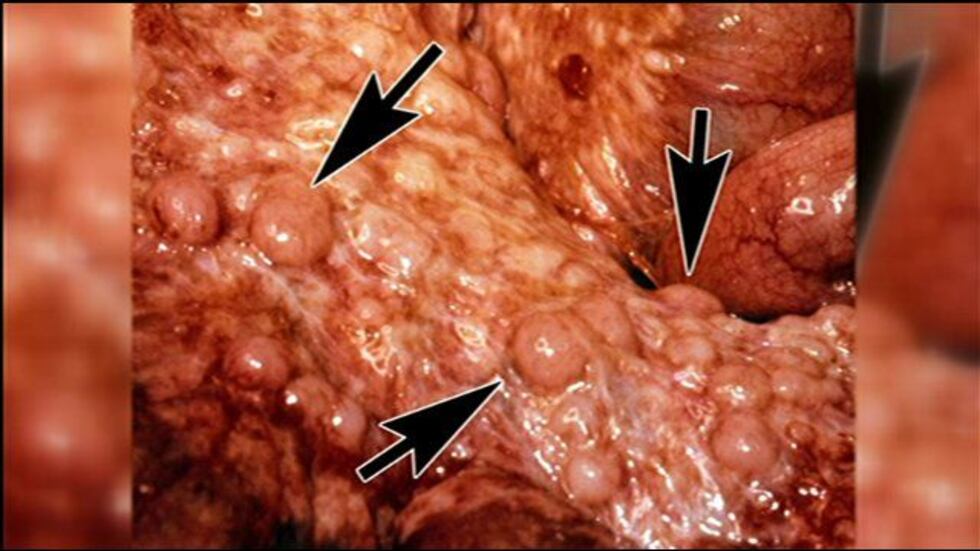 By Minna Sugimoto - bio | email
KAKAAKO (HawaiiNewsNow) - Researchers at the University of Hawaii are celebrating a breakthrough discovery that could lead to the prevention of at least two types of cancer in certain people.
The results of the 14-year study, which also involved scientists at the Fox Chase Cancer Center in Philadelphia, was published online Sunday in Nature Genetics.
The discovery of a genetic link to mesothelioma and melanoma of the eye shows the kind of cutting-edge studies that are being done at the UH Cancer Center, which is undergoing an expansion.
In a cluster of laboratories in Kakaako, a team of inquisitive researchers is making potentially life-saving discoveries.
"Many million people are exposed to carcinogenic fibers like asbestos. Fortunately, only few of them ever develop cancer," Michele Carbone, MD, UH Cancer Center director, said. "The question is why is that some people are more susceptible than others."
Dr. Carbone led a study that uncovered a mutated gene that can place a person at greater risk for developing mesothelioma, an aggressive cancer of the lining of the chest and abdomen, and melanoma of the eye, which he says is 100% curable if detected early.
"Once you identify people who are at risk, usually you don't just identify one person who is at risk," he said. "You identify a family in which this mutation run."
The findings will encourage those with this genetic makeup to make choices that can reduce their exposure to asbestos and a similar mineral fiber, erionite.
"Electricians, carpenters, these are trades in which there is a little more exposure to asbestos than others," Carbone said. "If you were to know that you are in a family in which you carry this alteration, probably you would think to do something else in your life."
Scientists were able to identify the genetic link by monitoring, over a 14-year period, a pair of families on the mainland that had suffered mesothelioma deaths.
"When you follow a family for 14 years, you start knowing them pretty well," Carbone said. "What this family have done has been a tremendous help to a lot of people that they do not know."
The discovery can lead to the development of gene therapies and treatment.
"Because we know what is broken, now we can develop a therapy to fix it," Carbone said. "If you do not know what is broken, how are you going to fix it?"
Now that they know about the genetic marker, the members of the families that participated in the study will be offered free testing for mesothelioma, melanoma of the eye, and other forms of cancer.
Copyright 2011 Hawaii News Now. All rights reserved.