Experts meet in Honolulu to focus on Rat Lungworm Disease
Published: Aug. 17, 2011 at 9:35 PM HST
|
Updated: Aug. 17, 2011 at 11:07 PM HST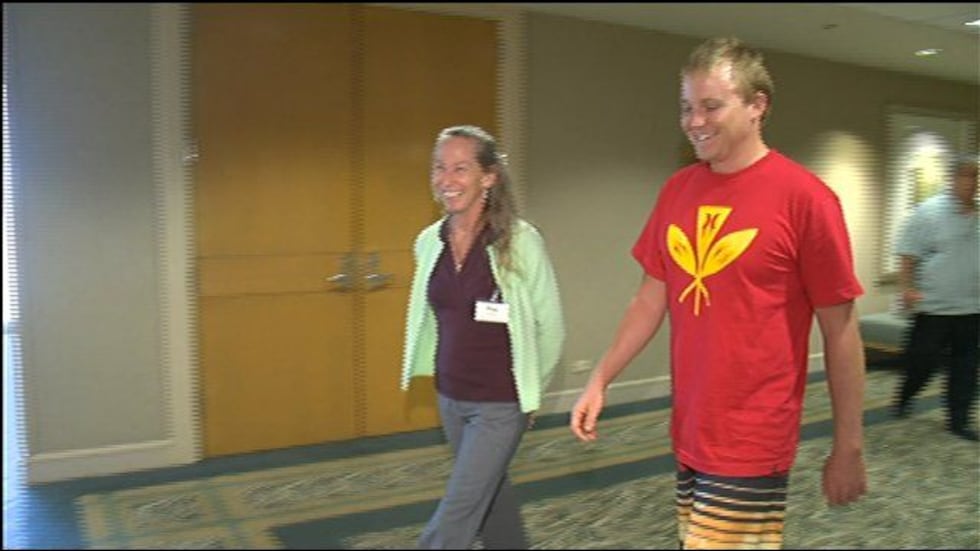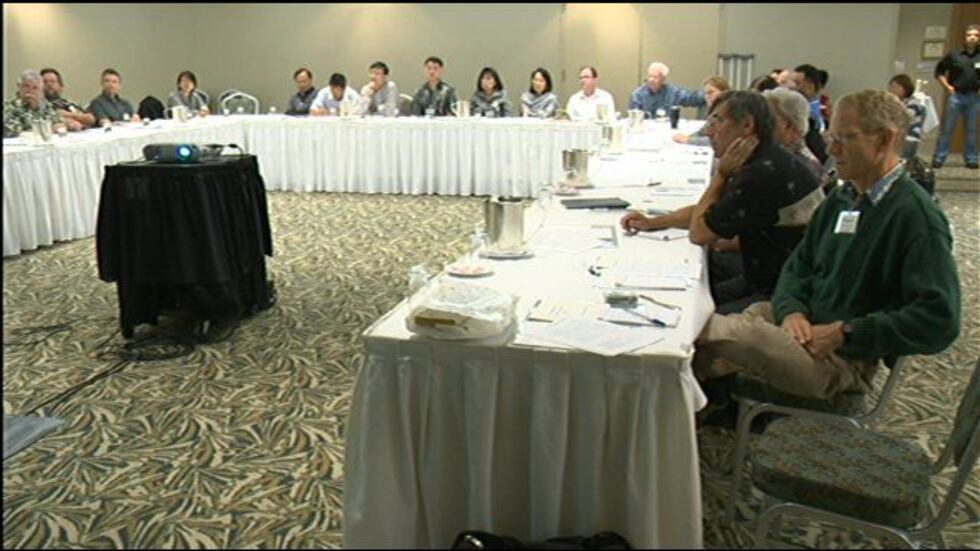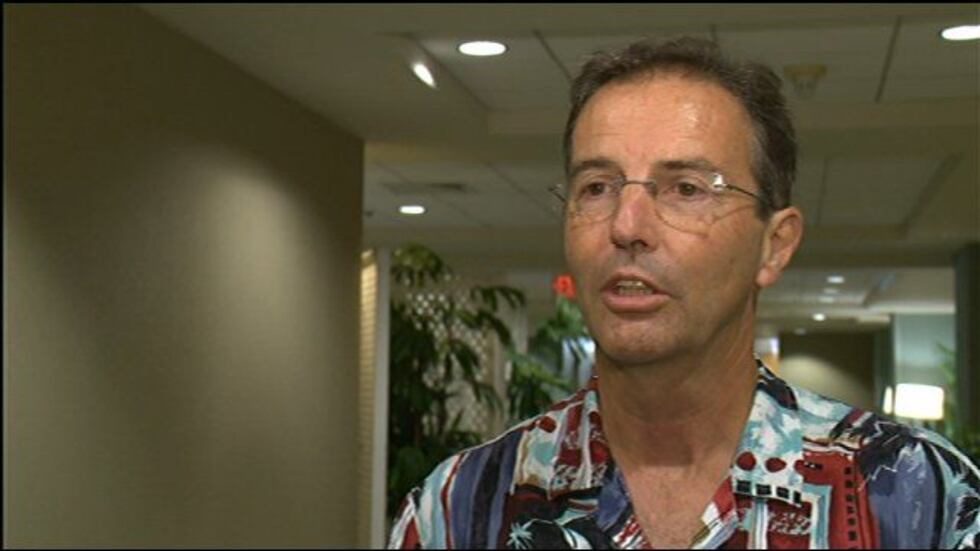 HONOLULU (HawaiiNewsNow) - So far this year five people in Hawaii have caught Rat Lungworm disease.  It's a form of meningitis and can have devastating effects.  Today experts from around the world discussed the topic including a case involving a young man from the Big Island.
Two and a half years ago Graham McCumber ate some vegetables from his family's garden and it changed his life dramatically.  The theory is he accidentally ate a small slug or snail carrying Rat Lungworm disease it damaged his brain and nerves and made him a quadriplegic.  After waking from a three month coma he wasn't given much hope for recovery but now...
"I feel much better. Much better," said Graham McCumber, recovering from Rat Lungworm Disease.
He's gone through intense physical therapy and while he's not quite surfing again, he has made huge strides.
"I swim and I can't really stand up and catch a wave, I mean I have but it's not very pretty," said McCumber with a smile.
And by his side through the recovery was a very dedicated mom who had faith.
"I'm thrilled with the outcome because we were given no hope for recovery and I know he's continuing to recover it's just a long very slow process," said Kay Howe.
Even with cases like Graham's there are still a lot of unknowns about the disease, but for the first time in the United States there is a workshop dedicated specifically to Rat Lungworm.
"There are huge gaps in knowledge," said Robert Cowie, PhD., Research Professor with the Pacific Biosciences Research Center, University of Hawaii at Manoa.  "We don't really have a good handle on how to diagnosis it although it's getting better."
Experts from six countries are in Honolulu discussing research and sharing knowledge.
"The idea is we come together and produce an agenda for the most important research issues that need to be addressed," said Cowie.
In a room full of doctors and scientists Kay Howe is also pushing the need for alternative thinking.
"We've used acupuncture, we've used supplements we've used Chinese medicine, and I think they're all beneficial and need to be looked at," said Howe.
She also says more research is needed on the disease itself.
"And for people in Hawaii we need to raise the education. There are doctors and nurses on the island that don't know anything about it," said Howe.  "It really is a matter of a massive education campaign that needs to happen in Hawaii, on the Big Island in particular."
If nothing else researchers can learn a thing or two about not giving up from a case like Graham's, who will be starting college next week in hopes of becoming a physical therapist.
"I think it would be good to change it up a little bit and exercise my brain," said McCumber.
There is no cure for Rat Lungworm Disease but there are things you can do to prevent it including wash produce carefully, raise pots and planters off the ground to give slugs and snails fewer places to hide and don't touch slugs or snails with your bare hands.
Copyright 2011 Hawaii News Now. All rights reserved.