Monk seal to be killed at Kure Atoll reported missing
Published: Aug. 12, 2011 at 10:19 AM HST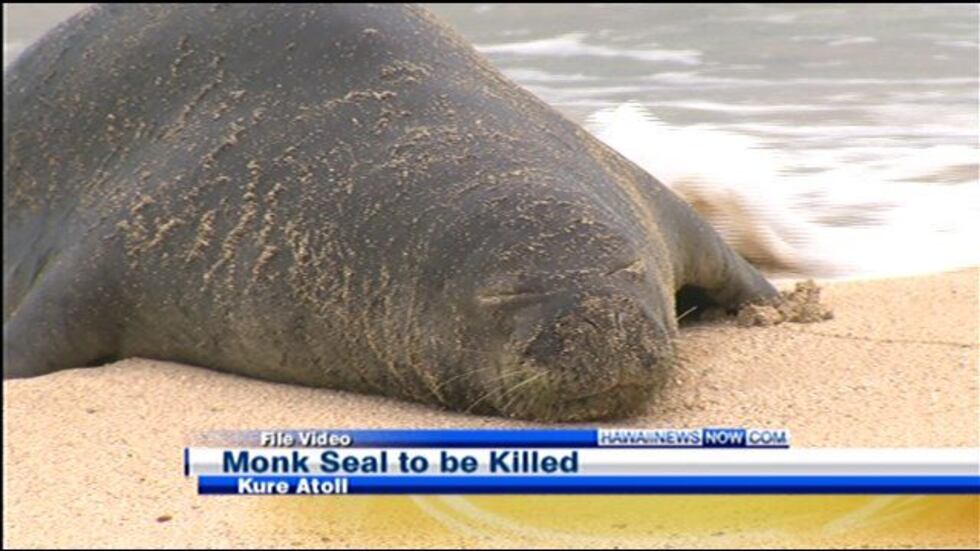 HONOLULU (HawaiiNewsNow) - Scientists who planned to kill a monk seal at Kure Atoll can't find the animal.

They were supposed to leave the island on Thursday, but decided to stay until Friday to continue the search for the aggressive male seal.

According to wildlife officials, they have no choice but to take serious action because the seal has been attacking and killing female seals along with their pups.

Copyright 2011 Hawaii News Now. All rights reserved.