Citizens try to fight prostitution, drug use, gambling in Chinatown
Published: Jul. 28, 2011 at 2:17 AM HST
|
Updated: Jul. 28, 2011 at 2:45 AM HST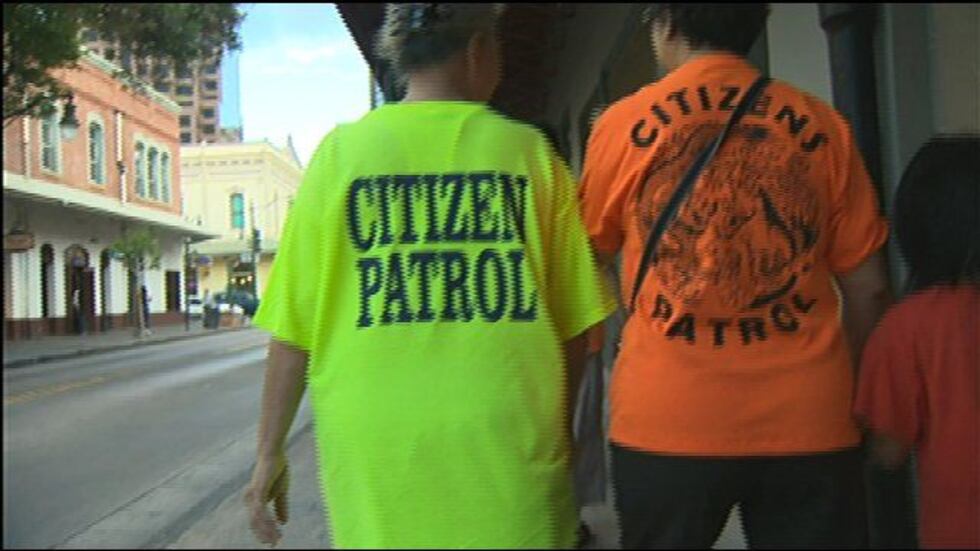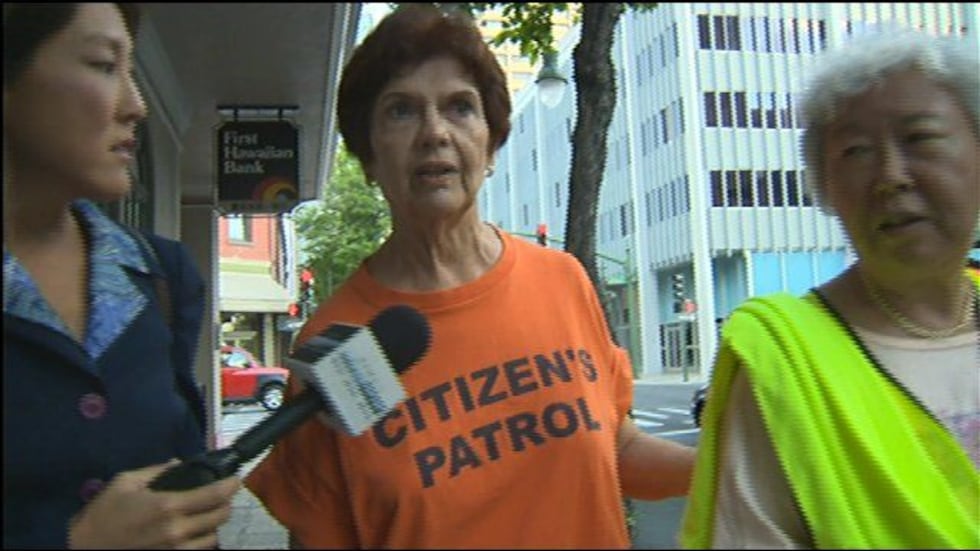 By Minna Sugimoto - bio | email
CHINATOWN (HawaiiNewsNow) - Dozens of people fed up with crime in Chinatown joined forces Wednesday night. They wanted the prostitutes, drug dealers and gang members to know that they were watching.
Police say citizens patrols are very effective. The volunteers aren't tasked with confronting wrong-doers, but often their presence is enough to curb criminal activity. They can also identify problem areas and report them to HPD.
A man is shot dead reportedly as part of a turf war between rival gangs. Another is savagely beaten to death at an alleged gambling hall. Each time police sirens pierce the air in Honolulu's Chinatown, area resident Pat Kop gets rattled.
"Scared," she said. "You don't want to go out at night."
Kop is among the Chinatown residents and merchants who are trying to change that. Their bright yellow and orange shirts let everyone know they're watching.
"Whether you're a person trying to perpetrate crimes or whether you're just a person walking through, you see their presence," Ofr. Richard Fikani, Honolulu Police Department, said. "You either feel safe or you feel that you don't want to be here because there's someone here that's watching me."
From illegal gaming operations and drug dealing to prostitution and thefts, Chinatown has become the backdrop for a wide range of crimes.
"As soon as you work on one, another one starts spiking up," Fikani said. "So it's just a matter of staying vigilant."
"You see a lot of activity going on and everything," Kop said. "Actually, nobody really bothers you, but you don't know what's going to happen."
Police say there are half-a-dozen citizens patrols serving different neighborhoods in HPD's Central Honolulu District. This was the first time they all came together.
"To help keep the streets clean for everybody," Kop said.
"Is it a concern that when you're not out here, people just resume their activities?" this reporter asked.
"Well, actually, no because this is a group walk where we have six citizens patrols walking together in mass, but normally during the week, at any given time, there's a citizens patrol walking at night," Fikani said.
The citizens patrol groups in that police district say they'd like to conduct a group walk at least once a month.
Copyright 2011 Hawaii News Now. All rights reserved.