Perks of driving electric vehicles
Published: Jul. 27, 2011 at 10:34 PM HST
|
Updated: Jul. 27, 2011 at 10:55 PM HST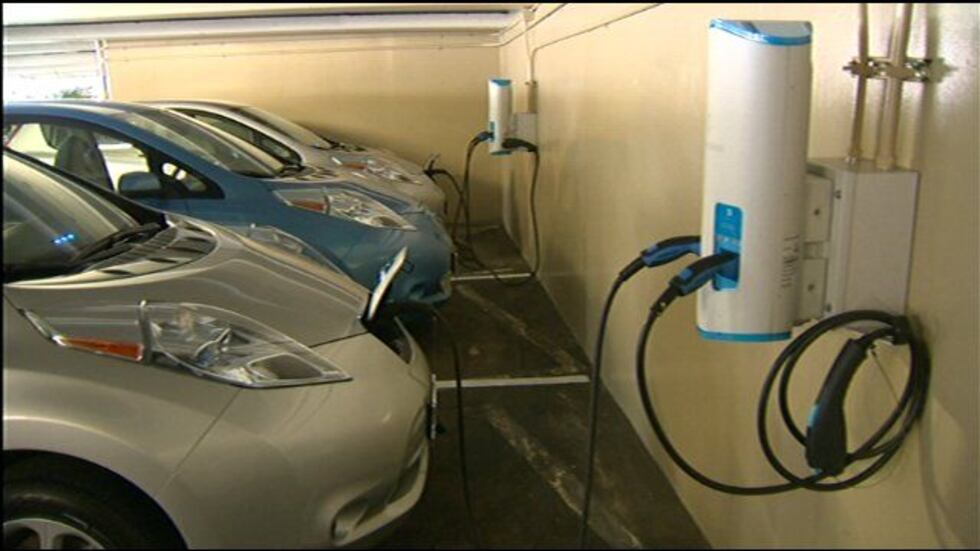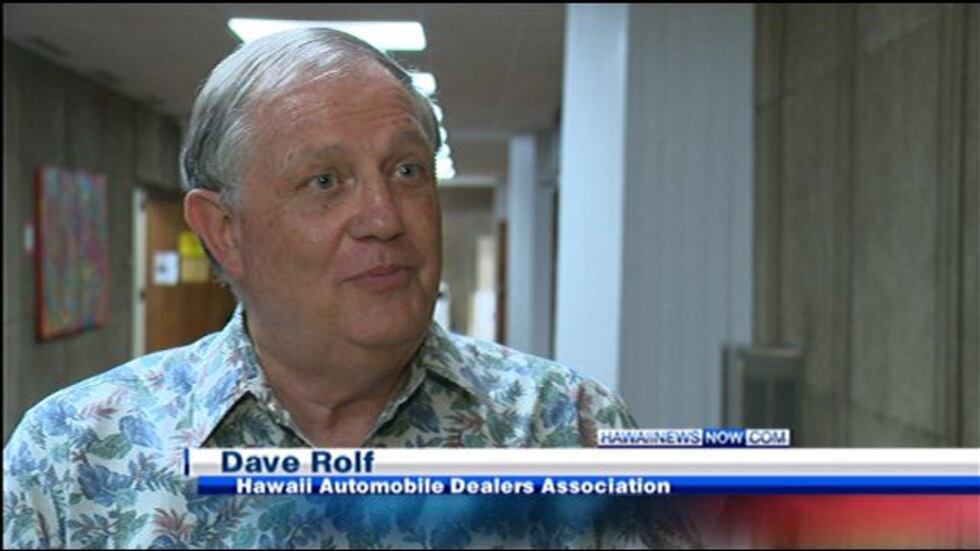 By Brooks Baehr - bio | email
HONOLULU (HawaiiNewsNow) – Hawaii Governor Neil Abercrombie unveiled the first charging station for electric vehicles in a state owned building Monday. The station is in the underground garage at the state capitol.
Hawaii will need many more charging stations as electric vehicles grow in popularity.
"The charging stations are important because the manufacturers look at that to determine what they are going to go ahead and commit heavily to a place as a roll out market. So, that's the first thing ... putting in a lot of public charging stations," said Dave Rolf, Executive Director of the Hawaii Automobile Dealers Association.
In 2009 the state passed an act that requires a charging station in every parking lot with 100 or more stalls. And for every 100 stalls one stall must be reserved for electric vehicles. These requirements are supposed to be fulfilled by the end of this year, but few people even know they exist.
As an example, Act 157 mandates Aloha Stadium, which has 8,000 stalls, to have at least one charging station and 80 stalls reserved for electric vehicles by December 31st, 2011. Ala Moana Center, which has more than 9,000 stalls, should have at least one charging station and 90 stalls for electric vehicles.
Motorists driving electric cars will not only have access to special stalls. They enjoy other perks. For example, a person driving an electric vehicle can drive in an HOV (High Occupancy Vehicle) lane even when they are alone in the vehicle. And people with electric cars get special license plates that allow them to park for free in all metered stalls and city and state municipal parking lots.
Of course the real financial benefit to driving an electric vehicle is money saved by not having to purchase gas. People in the industry say a person powering up their electric car by plugging it in at home will spend only a third, and maybe less, on powering up their vehicle when compared to someone driving an average gas powered vehicle.
Even though most of the juice needed to power electric vehicles is generated when by utility company's burning oil, people in the electric car business claim electric vehicles reduce our dependence on fossil fuels.
"It is much more efficient to have one power plant that is burning gasoline than to have all kinds of little tiny internal combustion engines doing it themselves. So an electric car can be 60% cleaner," said Scott Mercer, co-founder of Volta Industries, the company that installed the charging station at the state capitol.
That percentage will get higher and the cars will get cleaner and greener as Hawaii continues to develop its sources of renewable energy.
It costs $2 for hook up to the new charging station at the capitol for an hour. Mercer said an hour long charge will power the typical electric car for between 15 to 20 miles. That means the price per mile for charging an electric car at the capitol is comparable to a gas powered car that gets about 35 miles per gallon (assuming gas costs about $4 per gallon).
Most electric vehicle owners charge their vehicles at home. After paying to purchase and install a charger, it costs much less to charge a car at home than it costs to charge at the capitol.
Copyright 2011 Hawaii News Now. All rights reserved.