Hawaiian raising interisland luggage fee
Published: Jul. 26, 2011 at 5:05 PM HST
|
Updated: Jul. 27, 2011 at 3:42 AM HST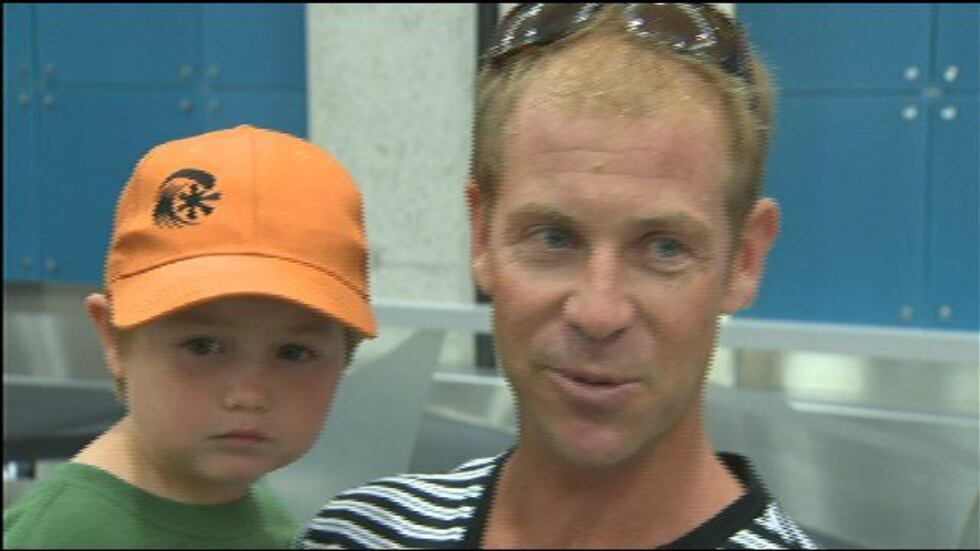 By Brooks Baehr - bio | email
HONOLULU (HawaiiNewsNow) – Faced with its first losing quarter in three years Hawaiian Airlines is raising the fee it charges for luggage on interisland flights.
Beginning September 1 Hawaiian will charge $17 instead of the current $10 fee for the first piece of checked luggage on all interisland flights. Fees or additional checked bags and bags on trans-Pacific flights to the mainland and international destinations remain unchanged.
Hawaiian recorded a loss of $50 million in the 2nd quarter of 2011. The loss was due in part to the airline spending $42 million after taxes on the purchase of 15 aircraft that had previously been leased. Even without the $42 million expenditure Hawaiian was $8 million in the red during the 2nd quarter. It is Hawaiian's first losing quarter since 2008.
The airline told Hawaii News Now the high cost of jet fuel is a major reason for the difficult quarter and the baggage fee increase.
"Fuel prices have remained really high since last year and through the beginning part of this year, and if they continue to stay where they are, Hawaiian is going to spend well over $100-million more this year in fuel than we did last year. So that's obviously a major problem and a big concern for us," said Keoni Wagner, Hawaiian Airlines V.P. of Public Affairs.
Baggage fees have become a huge part of the airline business. U.S. carriers collected $3.4 billion in baggage charges in 2010. Hawaiian airlines made $54-million in baggage fees last year, nearly half of its $110-million profit. But that was last year, before operating costs went even higher.
"We've worked really hard to hold the line when it comes to the cost of inter-island travel. The fees for inter-island are still lower than they are anywhere else in our system, but this was something that was just unavoidable as this point," Wagner said.
Travelers who heard about the impending fee before boarding interisland flights Tuesday were disappointed.
"That's kind of bad. I mean the economy is still rough, especially for me. I'm a father of five so that's a lot of bags man," Said Hilo resident Fred Tibayan.
"Wow. I just feel really disappointed in the airline industry. I feel like they are really just squeezing us and making it really tough to travel," added Kealakekua resident Brock Stratton.
Copyright 2011 Hawaii News Now. All rights reserved.